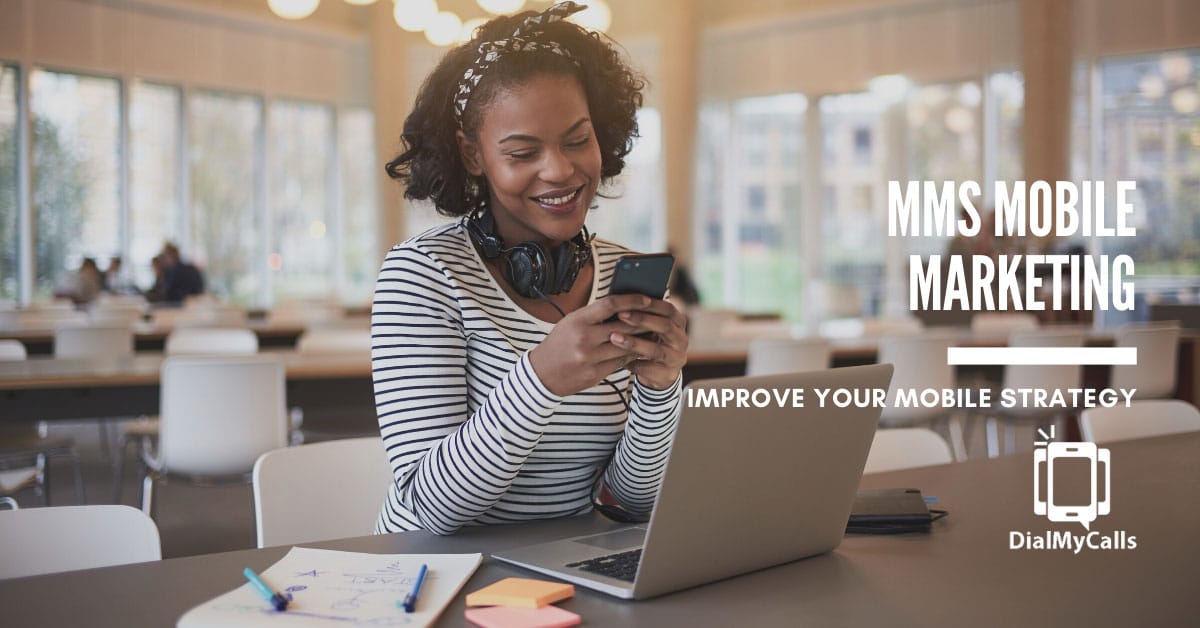 Just take a look around, and you'll see nearly everyone is constantly on their phones. This fact alone should prompt you to figure out how to improve mobile marketing strategy.
Obviously, this channel is capturing the attention of the majority of consumers today. Both SMS marketing and mobile multimedia messaging can help increase brand recognition, promote new products and services, deliver superior customer service, and help build long-term relationships.
Understanding the differences between SMS mobile marketing and MMS requirements and capabilities as well as learning the nuts and bolts of how to put both campaigns together can make implementing a mobile marketing strategy less intimidating.
Mobile SMS Marketing vs MMS
First, let's start with the differences between SMS and MMS marketing. Learn how to improve mobile marketing strategy by understanding which tool is ideal for meeting which marketing objectives.
SMS text mobile marketing messages are perfect for short, concise communication. Since you are limited to 160 characters, you'll want to use SMS mobile marketing to do things like confirm a subscriber's request, remind prospects of a previously announced sale, provide shipping updates, or confirm order receipt. You are also allowed to include links in SMS messages.
On the other hand, mobile multimedia messaging can be more sophisticated. You not only have a greater character capacity of up to 1,000 characters, but you are also allowed to use images, animations, and short videos in your campaign. MMS campaigns are perfect for introducing new product lines, spotlighting flash sales, or encouraging participation in a loyalty club program.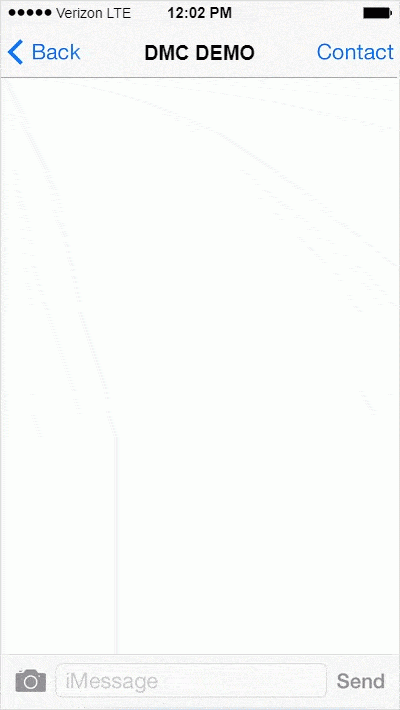 The best mobile marketing strategy will include elements using both text mobile marketing and MMS campaigns. Choose the right tool for each communication to your prospects and customers.
Why You Need to Use MMS in Your Mobile Marketing
Today's organizations must take advantage of MMS text messages and mobile MMS marketing strategies in order to remain competitive and learn how to improve mobile marketing strategy. In this fast-paced market where consumers can quickly decide what they will purchase and where they will purchase from within a few clicks, companies must use every opportunity to keep their business top of mind and readily available in those moments.
Here are top reasons why your organization needs to use MMS mobile marketing strategies:
More quality conversions. It's a well-known fact today that companies can achieve much higher conversion rates using text-based marketing messages compared with email. Individual email boxes are flooded with messages, which means more marketing messages are getting ignored. In addition, we live in a visual world, which means that a customer will be more likely to respond to an image, animation, or video in an MMS message.
Higher opt-in rates. The greater number of conversions also means higher opt-in rates, which will help your company create bigger and better databases of information. MMS marketing campaigns tend to draw people into them by eye-catching visual content and perform better than even SMS campaigns.
Greater number of shares. Studies also show that recipients are much more likely to share MMS messages compared with mobile SMS marketing because they are more visually appealing. Using social media in this grassroots type of way can help your organization gain even more visibility and build additional momentum for sales, campaigns, and overall brand awareness.
How to Use MMS Marketing in Your Mobile Strategy
If you are convinced that MMS mobile marketing is the way to go, here is some guidance on how to improve mobile marketing strategy.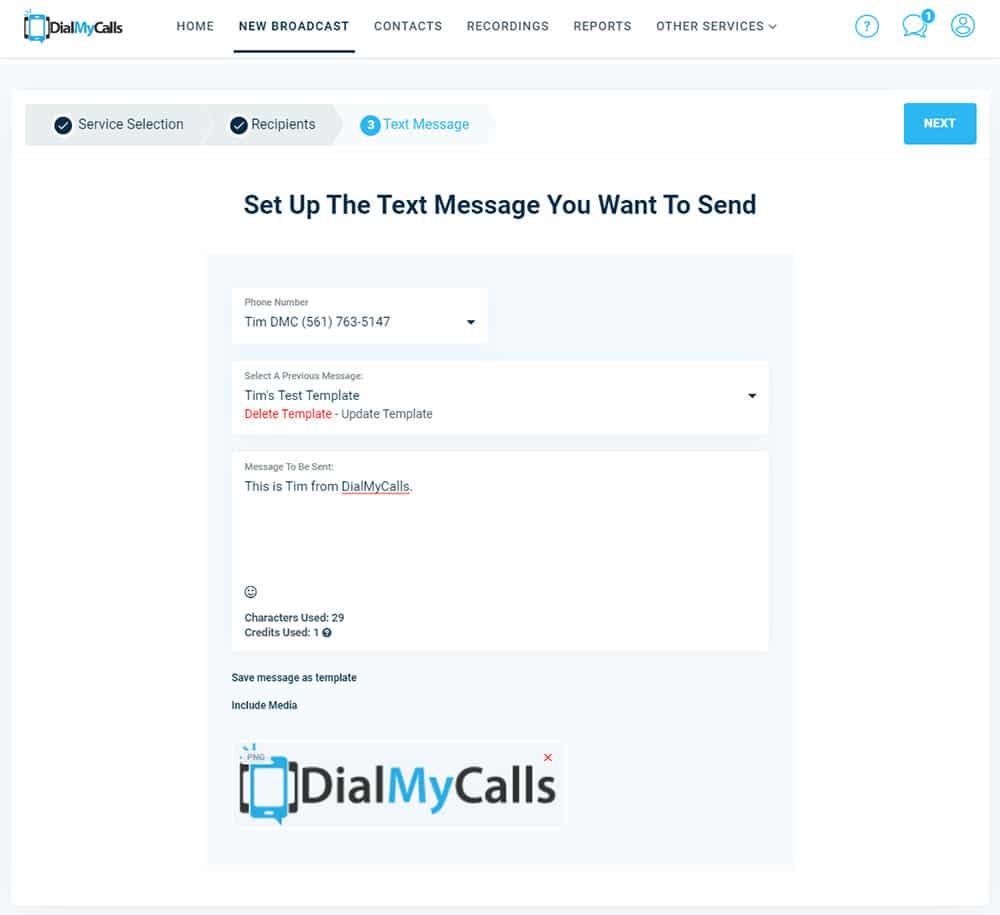 Save MMS for specific uses. It's important to select the right kind of communication for MMS messages. Don't waste the opportunity on transactional messages that can be just as effectively communicated with an SMS message. Instead, reserve your MMS communications for new and significant announcements.
For example, an MMS message is the perfect way to give loyal members first dibs on a new sale, a sneak peek of a fresh product line, or special invitation to an in-store event. MMS text messages are also great to enhance things like personalized birthday or anniversary messages and promotions. Learn how to improve mobile marketing strategy with images, short video clips, and animations to enhance your communications.
Test messages. It's always a good idea to conduct A/B tests before you launch a large campaign. Just because you have a greater character count and the ability to use images, video, animations doesn't mean that each MMS message will be as effective as the next. Your subscribers will likely respond better to one type of length and campaign than other. By running a small texting test first, you can significantly change the impact of your overall campaign.
Check provisioning. From a regulatory standpoint, you'll have to secure approvals from different wireless companies to both send and receive SMS and MMS text messages if you're using a short code. In this case, be sure you are provisioned for both of these types of messages.
Mobile Multimedia Messaging Tips
Since MMS marketing is a bit more complex than SMS messages, it's important to understand the best practices with the technical requirements. It's a key part of how to improve mobile marketing strategy. Here is a brief primer:
File size. You'll need to limit the maximum size of your MMS marketing message, including all text and visuals, to a maximum of 600Kb. Ideally, static images should range from between 100Kb to 300Kb. JPEG file formats are typically smaller and easier to resize without losing clarity.
Layout direction. All mobile devices use a portrait layout, so be sure that your text and visuals conform. In addition, there are specific dimensions for graphics that must be followed. On most mobile devices, images should have an aspect ratio of 9:16 with the ideal dimension for an image at 640 pixels by 1138 pixels. The one exception is that users are typically accustomed to turning their phones for video clips.
Preview area. Since this is the short part of your message that is immediately displayed in his subscribers notification bar, you'll want to ensure that you grab the person's attention immediately. It's a key part of how to improve mobile marketing strategy. Design your MMS mobile marketing message so that your preview area is not cut off. If you're using the recommended image size above, your preview area is cut by 129 pixels from the top and 89 pixels from the bottom.
Design considerations. It's important that you limit the number of colors and gradients of your images as these factors tend to increase size unnecessarily. In addition, use your images to capture attention and then include the details in a text message, making sure you remember a call to action.
Animation considerations. Ideally, animations should sit between 500 KB and 600 KB as these gifs display frames per second and consume more data for transmission.
Video considerations. In order to stay under the maximum file size, videos should be between 300Kb and 600Kb, which translates to a total video of time of less than 20 seconds and a maximum rate of 30 frames per second in your MMS mobile marketing campaign.
If you're ready to get started, sign up for a free DialMyCalls account and start a trial subscription today. DialMyCalls makes MMS marketing campaigns simple and cost effective to start. See for yourself today.