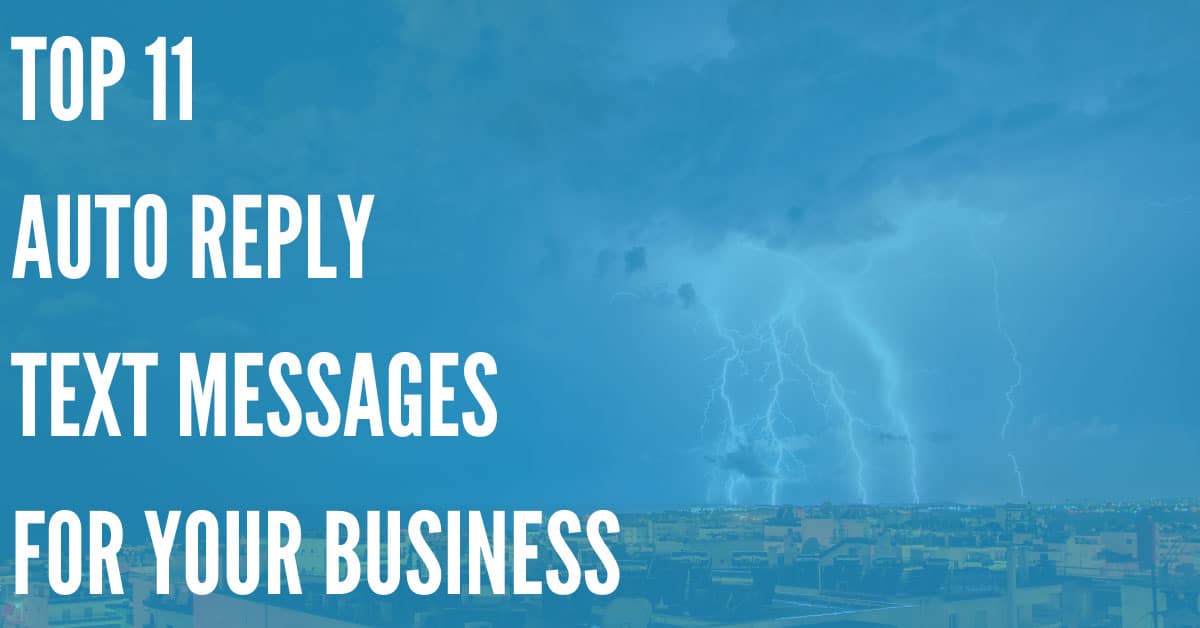 Automated text messages are a necessity in the business world today, but not just any auto reply message sample for business will lead you in the right direction. The most effective automated text messages are personalized and show your business's personality.
Here, we present one or more auto reply message sample for business in each of several areas of communication: welcome messages, thank-you messages, out of office or busy notifications, reminders for benefits or sales, and other inquiries.
Templates 1-3: Automated Text Messages to Welcome New Customers or Partners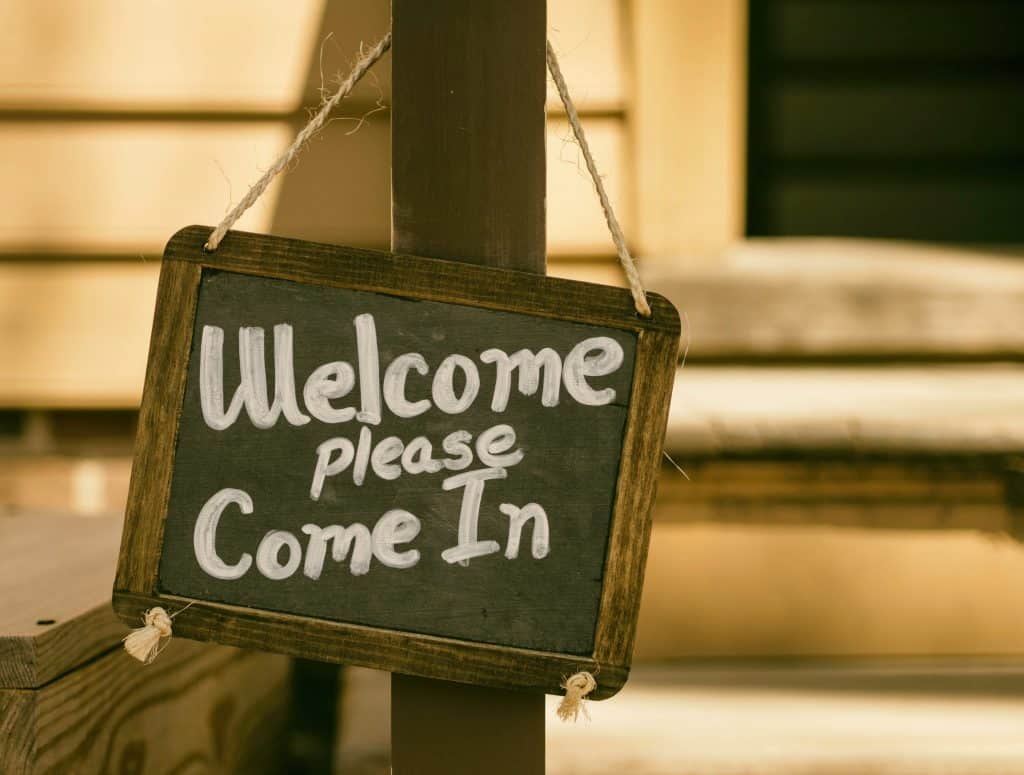 First impressions are important, which makes welcome messages vital in showing off your business' personality to engage customers, partners, and others as soon as they make contact.
It isn't always possible for an employee to field each of these welcome messages individually, so that's where automated text messages come in. Our first three auto reply text message samples for business are welcome messages:
Auto Reply Text Message Template #1
We see you've been browsing our website. Like what you saw? See it all in person at one of our boutiques. Find your closest store here: [link]
Auto Reply Text Message Template #2
Welcome to the [company] fam! As an official team member, you get hot benefits like those at [this link]. Check them out and share your experience with others using #ourhashtag on social media!
Auto Reply Text Message Template #3
Thanks for your interest in collaborating with [business]. Our Head of Partnership, Maya, is excited to see what we can do together! We'll be in touch soon to schedule a time to hear your great ideas.
Welcome messages are a great opportunity to make sure that new customers or partners are aware of the benefits of being involved with your company. Using names, locations, or terms specific to your work are all ways to reassure new partners that they're doing the right thing by coming to you.
Templates 4-5: Automated Text Messages as Thank-Yous
Thanking customers for choosing your business is important. However, thanking customers constantly could be a full-time job. Once again, automated text messages could make this process a breeze.
When you thank someone, though, you want them to know that you mean it. Showing your personality can be a good way to show that you keep a consistent voice across communication methods. Try an auto reply message sample for business, like the ones below, to thank those that make your business possible:
Auto Reply Text Message Template #4
THANKS for shopping at [business]! The good we do overseas is made possible by your purchases here at home. God bless!
Auto Reply Text Message Template #5
Thanks for signing up for our October Partners event! We're shaking in our sandals to meet you and can't wait to hear your brilliant ideas as we dance all night (fueled by an all-you-can-eat buffet by [local restaurant]).
Thank you messages are also a good opportunity to remind your customers of the meaning behind their involvement. If you give to charity, volunteer, or otherwise contribute towards a cause, a thank-you message is the time to say so.
Templates 6-7: Automated Text Messages as out of Office Notifications
It's also important to show your business' personality in mass text messages that are automated by nature, such as notifications that someone is out of office or busy. It's especially vital to convey that you do care about what someone has to say and that you'll get back to them as soon as possible.
These auto reply message sample for business do just that by addressing why no one is available in the moment and giving a timeframe for a future response.
Auto Reply Text Message Template #6
Hey there! We got your message, but we're a little busy making sure everyone is taken care of. A representative will reply when they're free - the estimated wait time is 12 -16 minutes.
Auto Reply Text Message Template #7
Thanks for submitting your application to [organization]. At this time, our primary reader is enjoying time with her new daughter. She'll be back in the office on 1/8/2020, at which point someone from her team will contact you again.
Templates 8-9: Automated Text Messages for Marketing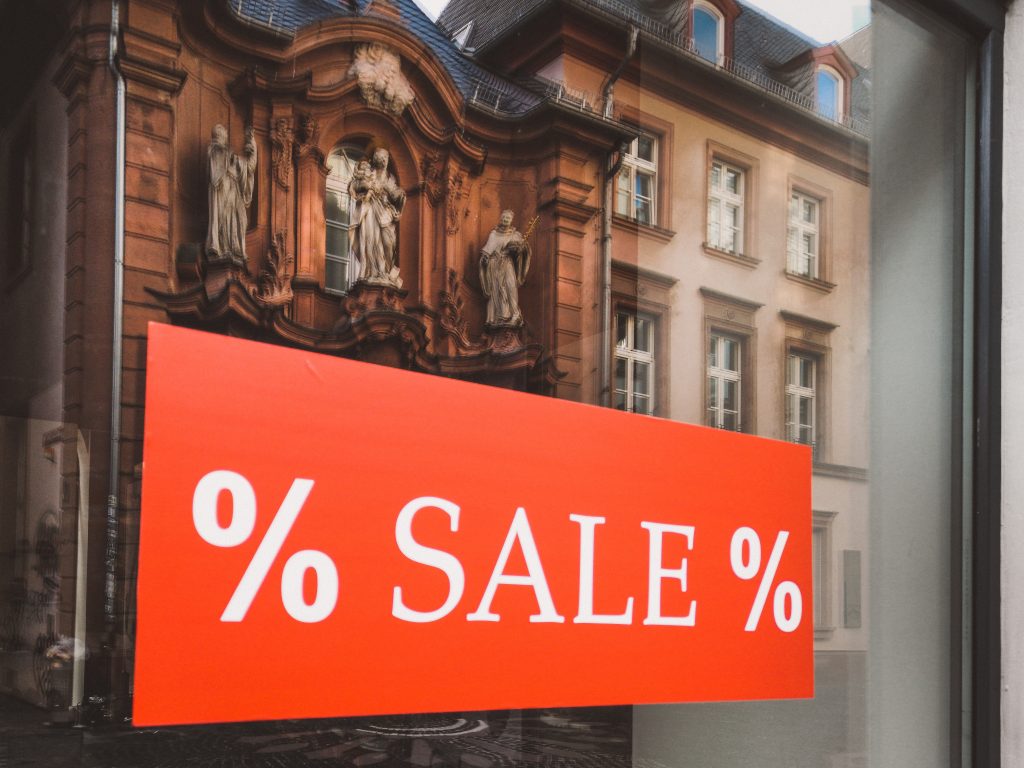 Once you've got a customer, your primary job is to continue to keep them engaged so they remain customers. Reminding your customers of the benefits of shopping or partnering with you is, once again, the perfect job for automated text messages.
Either auto reply message sample for business listed below could be an example of a reminder that could help retain customers.
Auto Reply Text Message Template #8
Take advantage of this week's sweet deals on headphones and speakers with the code LISTENUP at all participating locations and online.
Auto Reply Text Message Template #9
By partnering with us, you earn one FREE Twitch Prime subscription each month. Check out the details at [link] and support your favorite streamer!
Templates 10-11: Automated Text Messages for General Inquiries
Welcomes, thank-yous, out-of-office notices, and marketing messages aren't the only uses of automated text messages in business. Either auto reply message sample for business in this grouping is simply a general example of a tool with many specific uses.
Auto Reply Text Message Template #10
Thanks for your interest in 234 Mulberry Ln. We'll get back to you with a quote within the hour. In the meantime, check out similar locations at the link below! [link]
Auto Reply Text Message Template #11
Looks like you've lodged a complaint with our Problem Hotline. We're sorry you feel that way, but thankful for the feedback! Our team will look over your complaint and see what we can do about it. In the meantime, enjoy this coupon for 10% off your next meal at any [company] location.
As you can see, many automated text messages for business are a combination of the areas we've outlined here, such as number 11 offering a discount, which would generally fit into the topic of marketing or customer retention.
Choosing an Auto Reply Message Sample for Business
The examples of automated text messages that we've included here are only a drop in the bucket for the many uses of mass text messaging in business. What's more, this tool has even farther reaching effects in areas such as education and nonprofit work.
The trick to this tool is personalization, which allows your customers or partners to know that your business is invested in communication, automated or otherwise. Start using these auto reply text messages for your business – sign up for a free DialMyCalls account today!