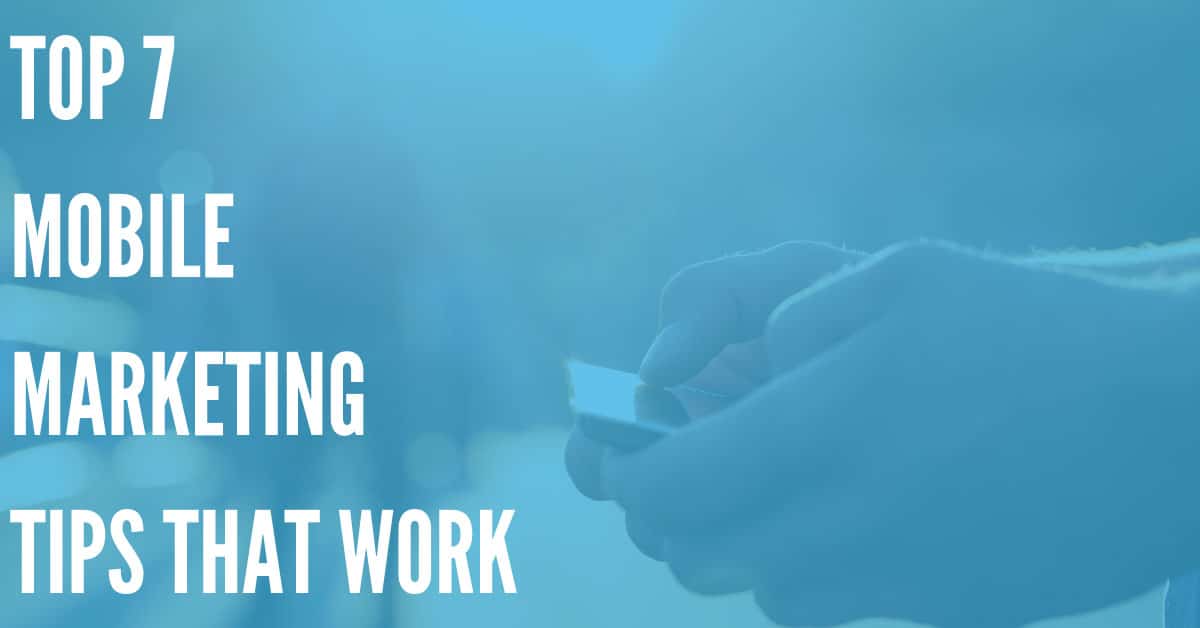 Up to 96% of Americans now own a cell phone of some kind. The prevalence of mobile devices makes mobile marketing campaigns uniquely suited to reach the vast majority of the population. Mobile messages have the ability to reach up to 96% of Americans.
However, simply getting a message to an individual's phone doesn't guarantee that they'll be interested. Some mobile marketing campaigns are more successful than others.
Here, we dive into 7 tips for mobile marketing that will drive your campaign towards success: a consistent voice, mobile-friendly emails, optimized content, mass text messaging and voice calls, videos, an easy to use website, and personalization.
1. Keep a Consistent Voice
Odds are, your audience is receiving mobile text messages from a variety of sources. You aren't the only business they're hearing from. Because of that, it's important that all communication from you in unified under a single voice and message.
This tip doesn't mean that your messages will always be about the same thing. However, the way you talk about things can make your mobile marketing campaigns seem planned  rather than erratic.
This consistent voice could take any one of many different forms. Your communication could always be motivating, or informative, or even empathetic. What you decide will likely have a lot to do with your product.
Additionally, this consistent voice could be created by using a single person or mascot as the "sender" of each message. That doesn't mean the same person needs to be writing or designing each item But, it does mean that you always talk from that individual's point of view.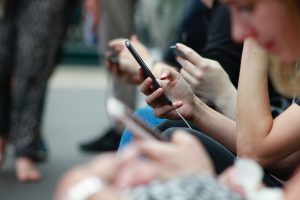 2. Make Your Emails Mobile-Friendly
With mobile traffic for communication in every form, it's important that we're catering all communication to a mobile format. Emails are no exception.
Traditional emails are made to be viewed from a desktop computer. The designs are larger, there may be more text, and the included links can lead straight to a web page. When catering emails for mobile messages, though, each of these aspects needs to change slightly.
That said, some designs transfer easily to a mobile format, and others do not. Paying close attention to how your messages look on different devices is crucial to keeping your audience's attention. Even your website, and the links that your audience follow, needs to be suited to the needs of mobile viewers.
3. Optimize for Voice Search
It's no secret that any marketing campaign should optimize their content for web searches. When thinking of mobile users, however, it's important to keep voice searches in mind.
While traditional searches are comprised of a key phrase or word, those using voice search on the go may be searching an entire question. So, someone who would have typed, "discount kids shoes" now says, "Where can I find affordable kids shoes?". That means that these pages have to be optimized to these new phrases.
4. Send SMS Text Messages
It may sound obvious, but actually sending mobile text messages and voice broadcasts is an important part of all mobile marketing campaigns. These days, we can do so much more with our phones — but it's important not to forget about their primary purposes.
Of course, the marketing texts can't just be anything. They need to be short, clear, and to the point. It's also an added bonus if they open up a dialogue with your audience or offer an avenue through which they can learn more.
5. Use Videos
Videos have always been an important platform for storytelling, and storytelling sells. People use smartphones to watch videos all the time, in part because they offer a more immersive experience. That means that if you aren't using videos in your mobile marketing campaigns, you should reconsider.
You can make these videos available to your audience in different forms. You can send a video directly via a MMS message or email. Alternatively, you can post it to social media, or send your audience a link to a web page hosting the video.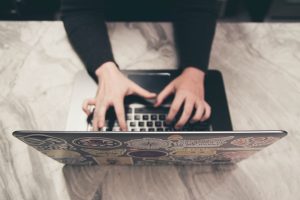 6. Facilitate Site Navigation
With the opportunity to share a web address via social media and mobile text messages, mobile marketing campaigns often drive traffic to a particular website. In order for this method to be effective, though, the website itself must be easy to navigate and view from a mobile device.
This tip refers to more than the landing page. Even ordering is often done remotely. And if you can make it easier for potential customers to browse, buy, input information, and learn more then it's more likely they'll stick around your site and make a purchase.
7. Make It Personal
Mobile marketing campaigns likely bombard your audience from all sides. While you can set your campaign apart by using a consistent voice to make your mission or product clear to recipients, you can also use personalization to make it clear that what you have to say is relevant to them.
Personalization can look different between different organizations, but there are three areas that are easiest to personalize: the recipient's name, the recipient's geographic location, and the recipient's preferences or interests.
Using the names of your audience members lets them know that the message really is for them. It's easy to fill a text or email template using a contact's name, so it doesn't take extra time or money to take this small step.
Using the geographic location of your recipients doesn't mean stating their address in every message. It simply means being cognizant of where your recipients are from. If you know that a set of contacts has only ever shopped in your stores in Atlanta, you don't need to be informing them of sales at your location in Phoenix. You can segment your contacts into groups to target specific news to each list. This makes your communication more relevant.
Using the recipient's preferences is perhaps the most involved of these three personalization options. Usually, it means opening up a dialogue with your audience and providing them with plenty of opportunities to let you know what they think and what they want to receive.
Combine Multiple Marketing Tips for Successful Campaigns
No one tip for mobile marketing campaigns will lead to success, but a combination of many is certain to keep your audience engaged and interested. Mobile marketing doesn't have to be difficult; following these tips and partnering with an easy-to-use platform like DialMyCalls can help you best adjust your marketing to the modern marketing scene.