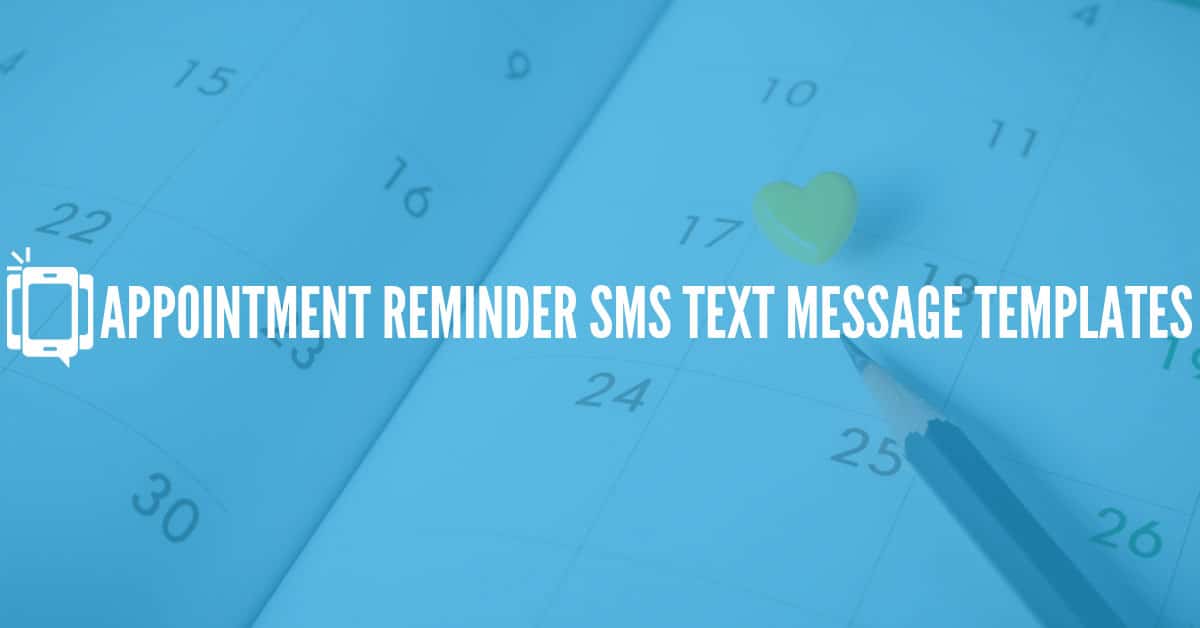 Appointment reminders via SMS text message are nothing new. Businesses have been using text messages to remind their clients of appointments for years now. It only makes sense to do so in a world where the vast majority of Americans have and use cell phones. Readily-available appointment reminder templates make this a simple task.
But of course, not every SMS text message sent are properly typed out. There are several elements that each text message must include to be a true help to both your client and your company.
Here, we include the importance of sending SMS text messages, what elements make them successful, and appointment reminder templates for all types of businesses.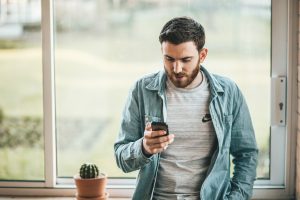 Why Appointment Reminder SMS Text Messages Matter
96% of Americans own a cell phone. Such widespread use makes cell phones an easy communication option when you need to contact an individual or group. Traditionally, this has led businesses to contact clients via voice calls. And automated phone calls or voice broadcasts aren't a bad thing or a bad idea — they simply have limitations that text messages do not.
For example, voice broadcasts are dependent on the recipient being in a quiet place with the freedom to talk. If they miss this call, they may listen to a message. If they need more information, though, they'll have to call back. The information is only recorded visually if the recipient takes the initiative to do so.
Appointment reminder texts, however, avoid many of these downfalls. An individual receives and can read a message no matter their situation. The information is recorded in a written format as long as the message isn't deleted. More information can be provided via a 2-way conversation or a link provided in the original message.
Missed appointments are bad for both our clients and our companies. Our clients don't receive whatever services they need, whether that's a time to pick up an order, an appointment with a therapist, or a volunteer slot. We don't receive the clients' payment or presence, which lowers our efficacy in our field and our overall revenue.
Appointment reminder SMS texts can help us regain this lost time and money and make sure that our clients are getting what they need. But in order for them to be effective, they need to include several specific pieces of information.
What to Include in an Appointment Reminder SMS Text Message
The contents of an appointment reminder SMS text message may seem self-explanatory, but it's always good to remind ourselves what's most important to include. Here, we'll discuss five of the most important aspects. In the appointment reminder templates below, you can see these aspects in action.
Name – An appointment reminder SMS text message should always include the intended recipient's name. This is helpful in two ways. First of all, it lets the recipient know the message was meant for them. Second, it helps us keep our records straight from the businesses end. If we send a message to the wrong person, for example, they can quickly let us know that we should be reminding someone else. It's important to note that the included name doesn't have to be the name of an individual — it could also be the name of a group or team.
Location – These messages should also include the location of the appointment. If you have only one brick and mortar store or office, listing the name may be sufficient. If you have two or more locations, the exact address may be more helpful. When your location is hard to find, it may be beneficial to include more specific directions.
Reason – The reason for an appointment is also an important aspect. Even if you've included a location or business name, an individual can easily forget why they've scheduled an appointment. Helping them prepare for a filling or a checkup, a fitting or a pick-up, can let them know what to expect when they arrive.
Time and Date – This aspect may seem the most self-explanatory, but is also the most vital inclusion. All of our efforts go down the drain if we include everything except this. It's important for the time and date to be clear and specific. For example, "Thursday" could refer to any Thursday. "Thursday, May 15, 2019" is far more helpful.
Opportunity To Learn More  – No matter what we include, the recipient of a text message could have questions. We need to be prepared to provide answers. Sometimes, this means opening up a line of communication and initiating dialogue with a phone number. Other times, this means providing the client with a web address or map.
Appointment Reminder SMS Text Message Templates
Now that you know the aspects of a successful appointment reminder SMS text message, it's time to put them all together. Consider these examples of quality reminder messages. You can then model your own reminders after these, using your specific contacts and business information.
Appointment Reminder SMS Text Message Template #1
Bella, this is a reminder for your eye exam appt. with Dr. Blake on Tuesday, November 3, 4PM at our August location. Best - Katie with Eye Care, 778-2345
Appointment Reminder SMS Text Message Template #2
Team 2 - our turn for park cleanup this Saturday the 11th. Meet 2PM at the duck pond. Call/text Paul with questions at 223-5678
Appointment Reminder SMS Text Message Template #3
Mr. Patel, you have a personal training session this Tues. at 11AM with Juan Castillo at FlexFit - ATL. Find more information at www.ourwebsite.com
Appointment Reminder SMS Text Message Template #4
Lori - you've signed up to chaperone the 5th grade zoo trip! Meet at the front entrance at 7AM tomorrow. Reply to this message with questions. Bring sunblock!
Appointment Reminder SMS Text Message Template #5
Troop 42, our next meeting is Wednesday at 3PM in room 13 (past the art room on the left). Bring your terrariums! - call Ms. Theresa with questions
Now You Know: What Quality Appointment SMS Text Messages Mean for You
We hope that these tips for informative and effective text reminders help you to communicate better with your clients. These appointment reminder templates are just a starting block for what you can do with mass text messaging. However, they are a solid basis on which to build your communication plan.
If you don't already use automated text messages and voice broadcasts to communicate with your constituents, consider a service like DialMyCalls. An easy to read online dashboard and analytics programs, paired with the ability to pre-write and schedule your messages, makes mass communication stress-free for even the busiest companies.