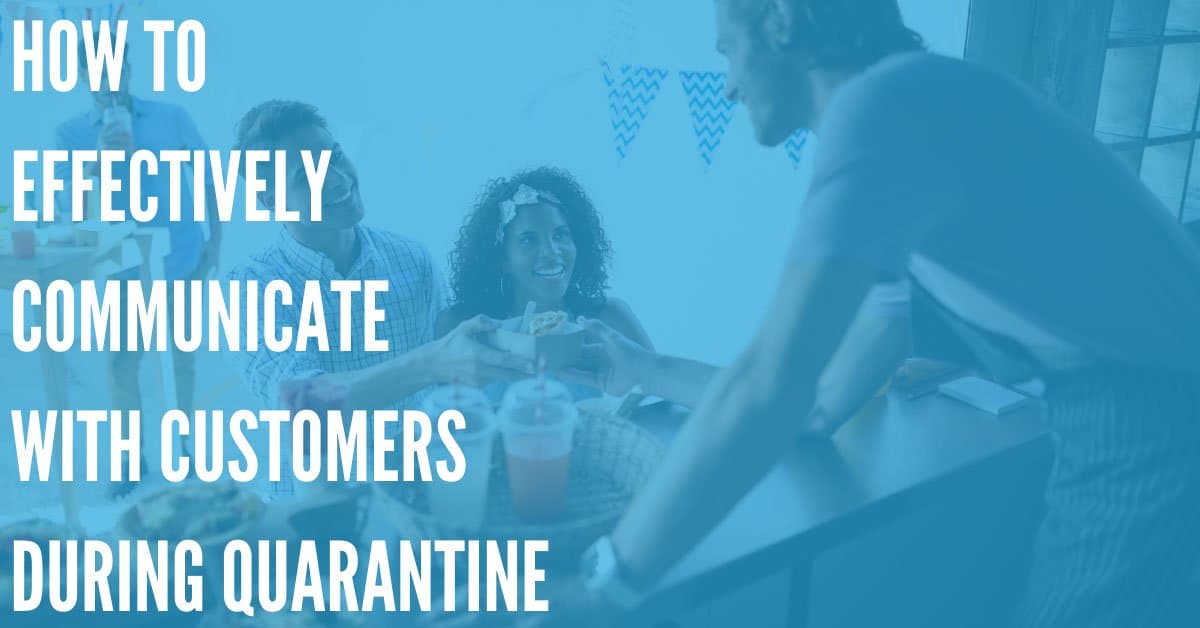 As we move into warmer weather, the COVID-19 pandemic remains front-and-center in our daily lives. It's clear that the coronavirus situation–and its far-reaching business implications–is something we will need to monitor for the months to come. Governments, businesses, and organizations ponder what decisions should be made, which quarantines should be lifted, and what precautions should be taken on a regular basis. The uncertainty of it all makes effectively communicating with customers a significant, but critically important, issue.
Current Challenges
Even before the pandemic, communicating with customers probably topped your list of common business challenges. We live in a world of information overload, and you probably struggled with how to break through the noise.
Now we're adding mandatory closures, supply chain disruptions, and illness and economic issues to the mix. Yes, it ratchets up communication challenges to a completely new level.
According to the research center of the National Federation of Independent Business (NFIB), about 25 percent of small businesses have already experienced negative impacts of COVID-19. Nearly half of those not yet impacted expect to be affected in the near future. Slower sales and supply chain disruptions top the list of key issues.
Fortunately, many technological solutions are available today to help you communicate with customers during the ongoing quarantines. Email solutions, texting, social media, video conferencing, and website communications all provide ways to connect and nurture customer relationships. Let's explore each one in turn.
Email Communications: Tried and True
Regardless of technology savvy, nearly everyone has an email address. That's the good news. The bad news is that many businesses and organizations are using this channel to communicate during these uncertain times, which means it can be challenging to get noticed.
If you embark on an email campaign, here are some tips to make your communications with customers  more effective:
Stay focused. Limit your email to one major message. Offer a coupon. Announce new hours. Inform customers of re-opening plans. Email is not the place for lengthy explanations.
Make your subject line count. You probably have a split second as your customer scans down dozens or hundreds of subject lines. Communicate your message clearly and succinctly in your subject line.
Don't overdo it. Pick and choose your email communication topics wisely. You don't want your mail to end up in the spam folder or result in many people unsubscribing because of the volume of emails.
Business Messaging: Fast and Cost-Effective
If you've never heard of business messaging technology, it's worth taking a look. Organizations such as DialMyCalls let you send multiple broadcasts by phone, text, and/or email from an online platform. Two-way SMS text messaging allows you to instantly see responses online, making it easier to engage customers in one-on-one conversations. Whether you're sending updates and news about the pandemic or communicating with customers about a flash deal, an emergency situation, or an impending deadline, these offer a fast and affordable solution.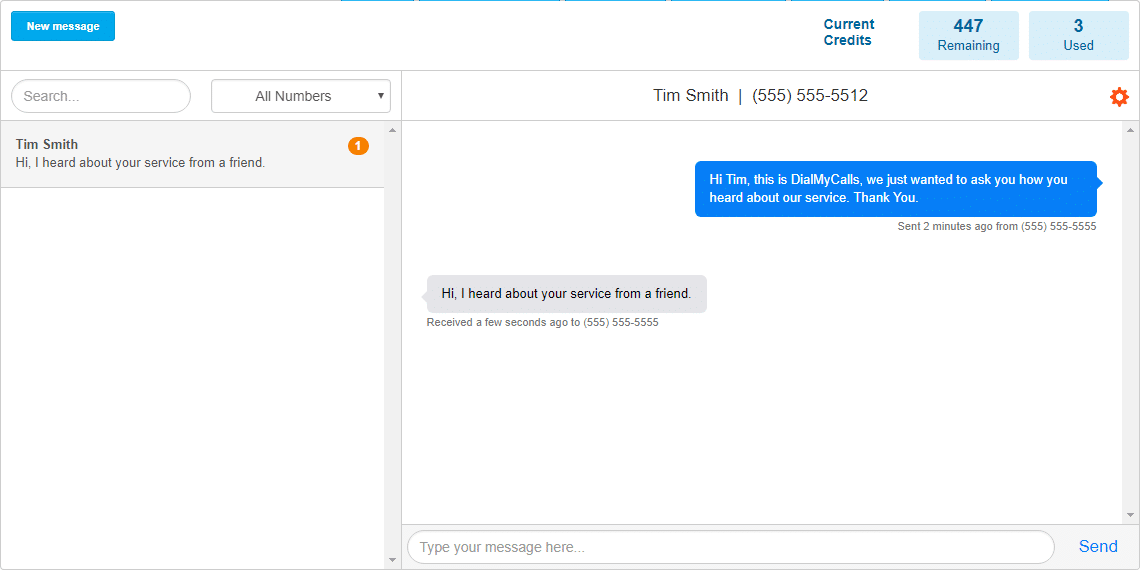 Here are some real-life examples of how this technology can improve  customer communications for a wide variety of organizations:
Major Corporation: Let's say you're a Fortune 1000 business-to-business automotive company with locations around the country. You are notified of a safety recall for a particular component. Within seconds, you can notify your entire customer base of the issue and provide steps for returning or replacing the item in question.
Mid-sized Distribution Business: Supply chain issues will continue to surface in the coming months. Perhaps you have an innovative medium-sized distribution business, and you've come up with a regional solution to ease supply chain pressures. Send a text or voice broadcast to those prospects or customers who have opted in receiving updates from you, and share your solution immediately.
Mom-and-Pop Shop: As small retail stores lose foot traffic, many are turning to online channels. The good news is that shopping is a popular way for many to cope with quarantine. Share unusual products and gifts, as well as special deals, with broadcast texting.
Nonprofit: If your non-profit is helping cope with the pandemic by providing food, services, masks, or other needed items, business messaging technology can help spread the word, solicit for volunteers, or ask for donations quickly and inexpensively.
Churches: Keeping a faith community connected during this trying time can be a challenge. By regularly communicating with your members using technology, you can continue to serve their spiritual and relational needs as well as keep an eye out for those who might need assistance.
Social Media: A Way to Stay Top-of-Mind
Social media channels provide an excellent way to stay top-of-mind during the pandemic. If you have a feel-good message, an inspiring image, or an exciting announcement, take advantage of channels like Instagram, Twitter, and Facebook to reach your customers and prospects regularly.
Here are some creative ways to use this technology to nurture important customer relationships:
Issue a Challenge. Let's face it. Lots of people are bored right now. Come up with a fun, interesting challenge that's related to your business to get your customers engaged. The bottom line is that communicating with customers means working on your relationship with them.
Ask for Ideas or Feedback. This can be a great time to solicit questions, concerns, ideas, and feedback from your customer base. Whether you're asking for help in naming a new product or service or using your social media audience to beta test a unique idea, this technology provides the perfect platform to do so.
Inspire and Uplift. Everyone loves a little good news in the midst of the grim realities of COVID-19. Social media can be a great place to encourage and recognize the positive things that employees, customers, or other stakeholders are doing during this time.
Say Thanks. Social media channels provide an easy avenue to show appreciation to your customers as well as extend a helping hand. If your business can provide some outreach, offer financial relief, extend payment options, or provide other assistance, social media is a great place to share.
Video Conferencing: The Closest Thing to Real Life
In recent months, video conferencing technology has moved way beyond the occasional virtual meeting. Family gatherings, movie nights, happy hours, brainstorming sessions, classroom teaching, and a myriad of other online gatherings have moved to this platform.
In a time of quarantine, video conferencing is often the closest we can get to real life.
If you're seeking a more personal way to connect with your most important customers, video conferencing technology gives you a vehicle to offer exclusive webinar training, a sneak-peak at the development of a new product, or a forum for exchanging ideas or problem-solving. Use this technology judiciously, and it will pay dividends.
If your customers prefer to stay off-camera, phone conferencing is another technology you can consider to help keep in touch during this time. It can be easier to set up and execute if you're concerned about access and bandwidth issues.
Website Communications: The First Stop for Prospects
Besides understanding the importance of business communications in maintaining customer relationships, don't forget about your prospects who might be seeking what you provide.
There's a reason "Google" is now a household verb. Anytime anyone wants to find anything, they go online to do it. Be sure that your website clearly communicates who you are, what you do, what problems you solve, and why a visitor should stick around.
Keep your website updated in terms of not only COVID-19-related news and announcements but also with important product and service information. You want visitors to know if you're physically open and when, or whether you can provide what they need online during the quarantine period.
One thing is clear: no one really knows what the next several months will hold. Governments, companies, and organizations will cautiously move toward opening parts of society. During this time, clear, quick, and accurate communications will be critical in helping you stay in touch with your customers.