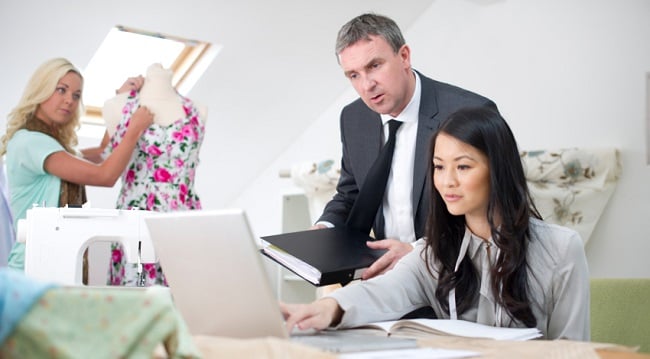 Just a heads that it is important as a business to follow all the FCC and your state laws regarding sending automated phone calls or texts. You need to make sure your customers have opted in to receive any kind of message from you, and never send any kind of unsolicited message. For texting you can have your customers opt-in to a list via text message, for example text COMPANY NAME to 80123 (our short code), which will opt them in to receive alerts from you. For phone calls you need expressed written consent from them agreeing to receive your messages.
In order to survive in the small business world owners have to be quick on their feet to think outside of the box. Competition is fierce and in order to retain your customer base you have to be able to offer them something that nobody else, or at least not as well. One example of this is developing an over the top customer service experience that is friendly and informative, yet non-invasive and an excellent way to do that is with a voice broadcasting service.
Every imaginable type of small business should be communicating with their clients and customers. From service based industries like hair salons and HVAC companies to retailers both online and face to face, active communication will help keep you at the forefront of their minds. Look at a few ways different small businesses can use automated calling to retain strong ties with their consumers.
Service Based Small Businesses
Voice broadcasting services such as DialMyCalls are perfect for the small business that is providing services to consumers. Hair and nail salons could send promotional information in the form of a phone call to their valued clients offering a reduced price when they keep an appointment or a special gift on their next visit.
HVAC companies and auto mechanic shops could use it at the beginning of each season to remind their customer base to schedule maintenance calls. The great thing about DialMyCalls is that with each voice message an e-mail is also sent. This serves as a second reminder to existing customers that they need to make that call.
For on-going services like home alarm system companies DialMyCalls can act as an automated payment reminder system. With the majority of consumers using online banking methods to pay bills you can do away with mailed invoices and send a monthly call reminding your clients that payment is due on the first. Your contact list can be arranged by service type, ensuring that separate services and payment amounts are sent to the right customers. This type of system is simple to set up and even easier to use.
Small Retailers
It should make no difference what you are selling, small retailers should always have a customer appreciation program in place. This starts at your check-out counter where you ask for contact information. From there you can build a customer service experience that the larger retailers cannot compete with.
Of course promotional information and sales can be mass communicated using DialMyCalls but you can take that a step further and make existing customers feel special by letting them know when new shipments of favorite items arrive. You can also use their telephone polling service to find out how your customers rate their experiences in your shop and what improvements you can instill to make it even more appealing. Consumers love to know that their opinions mean something to you. Part of your DialMyCalls service includes a detailed broadcast report which will keep track of the responses for you.
Large franchises and retailers make competition fierce for the small business owner. The best way to beat them is to offer the one thing that their large size makes impossible, personalized customer service delivered in a friendly, convenient manner via DialMyCalls' automated customer reminders.