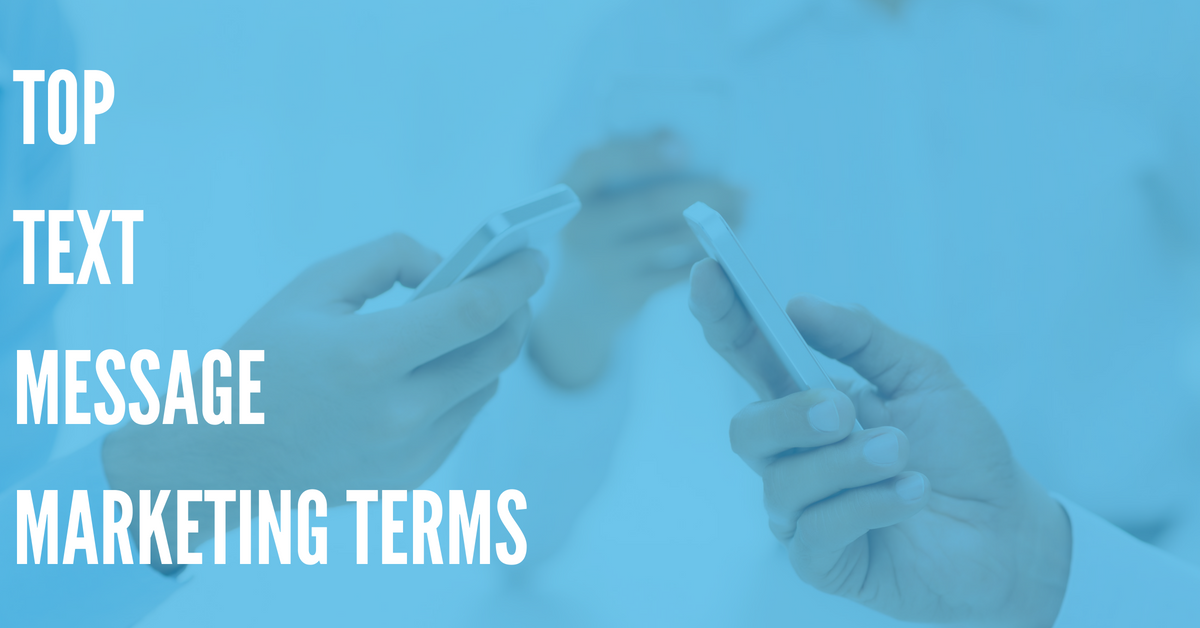 SMS marketing is an extremely powerful tool for businesses of just about every type. Whether you're a retail store, running a restaurant, or you own a service-based business, you can use SMS marketing to get more customers – and quickly boost your profitability.
Even though SMS marketing is simple, there are some terms and concepts you should understand before you sign up for an SMS marketing service, such as DialMyCalls. In this article, we'll discuss the basics. Let's begin!

Opt-In – Express Written Consent
First things first, you need to know a little bit about the legality of SMS marketing. SMS messages are subject to the TCPA – Telephone Consumer Protection Act. Violating this can have steep costs.
Essentially, the TCPA sets forth some basic regulations about consumer protections when it comes to telephone marketing. A customer must give a business "express written consent" before they can receive text messages.
What this means is that users must "opt-in" to receiving promotional text messages from you – and signing up for texts can't be obligatory.
A few ways users can provide their express written consent include sending a keyword to a short code (which we will discuss in the next section), entering their phone number on an online web form, or signing up at a physical store location.

Confirmation
A confirmation is a message sent by an SMS marketer to confirm that a user will opt-in to promotional messages. It may look like this:
"Thank you for signing up for the [company name] SMS list! Reply YES to receive promotions, STOP to cancel. Standard msg/data rates apply."
Your confirmation must contain your identity, information about the frequency of messages, the fact that standard messaging and data rates apply, and how to opt-out of messages.

SMS
SMS simply stands for "short message service", which is the predominant form of text messaging everywhere in the world.

MMS
MMS stands for "Multimedia Message". MMS messages can have video, audio, or photos attached to them, and can be sent by some SMS marketing services.

Long Code
A long code is a standard phone number used to send SMS messages and voicemails. In the US, an example number would look like: (555) 842-2357. There are certain limitations on how many messages can be sent and received by a long code number.

2-Way SMS
Text message marketing users can engage in 1-on-1 conversations with their customers by utilizing a 2-way SMS platform. Two-way SMS allows businesses to not only send out text messages but also receive and respond to replies from their recipients. DialMyCalls offers the ability to text-enable an existing landline phone number to use with our 2-way texting platform and to send out mass text messages.

Short Code
A short code is a specialized type of phone number that does not have any of the limitations of a long code number. They are usually 5-6 digits in length, and easy to remember – an example would be 101010. Using short codes, users can send 100+ messages per minute, making them ideal for SMS marketing.

Keyword
A keyword is a certain term that users can send to your short code number to activate a promotion. For example, a user could send DISCOUNT as a reply to an SMS message to activate a coupon code.

Call To Action (CTA)
A CTA is simply a message that asks a customer to do a certain thing. For example, in the following message:
Summer is here! Text FUNINTHESUN to 80123 to get a discount on your next boat rental!
The CTA would be the latter part of the message – instructing the recipient to take some kind of action, and receive a discount or other reward. A good CTA is the most important part of any marketing SMS message.

Short URL
A short URL is a web URL that has been shortened using a service like bit.ly. Because SMS messages can only have 160 characters, it's often a good idea to shorten any URLs to ensure you are within the character limit.
Understand The Basics About SMS Marketing – And Get Started Today!
As you can see, SMS marketing does not have to be confusing. And with DialMyCalls, you'll be able to start using the power of SMS marketing in minutes!
It's free to sign up, and our customer service team can help you if you are having any issues understanding how to use our simple, intuitive platform – so get started today!
← Previous Article
Next Article →
Sign up now and try our services for free!
Use the promo code DMCBLOG and get 25 free extra credits