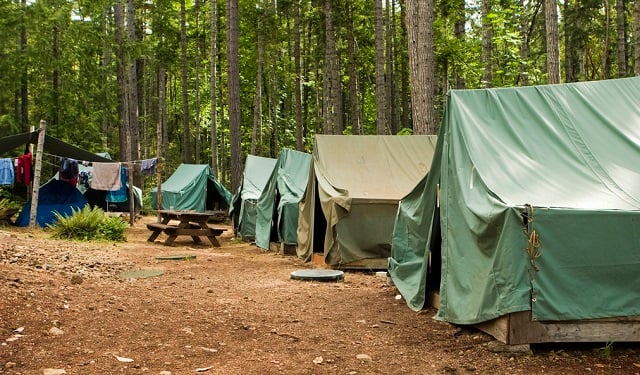 Being a successful scoutmaster is not an easy undertaking. You must possess a strong commitment to scouting and the fundamental principles it preserves. This, on top of a love for children, spending quality time with them, and performing fulfilling activities makes for a good scout leader. If you possess those qualities, then you are ready for tips on how to make your Boy Scout troop a success:
1. Participate in the Training Programs
You may have been a scout, but that is quite a different experience from being a Scoutmaster. Start your mission by attending the various adult training programs offered by the Boy Scouts*. There is a Fast Start Training program that gets you started with understanding your role, followed by Adult Basic Training and Youth Protection Training. These Boy Scout sponsored programs will give you the skills needed to run a good Boy Scout troop.
2. Build a Support Network
You need the help and participation of the scouts' parents or you could quickly become overburdened with your responsibilities. Set up an effective network of communication using a mass notification service such as DialMyCalls so that you can recruit parents for help on trips, raising funds, and planning special events through automated phone calls and SMS broadcasts. With the parents actively involved, you get to spend more time working with and helping your Boy Scouts in reaching their goals.
3. Be a Spirited Scoutmaster
Your enthusiasm for scouting will spill over onto the scouts, so be sure that you are infusing your scouts with Scout Spirit at every meeting and event. Proudly wear your uniform and insist that scouts wear theirs. Make reciting the scout oath, scout law and slogan a part of the ritual for opening meetings. Also do not forget the importance of providing services in the community, such as reading to the elderly or cleaning up streets. These types of activities encompass the spirit of the Boy Scouts and will make you and your troop members proud to be a part of it.
4. Know Your Role as a Scoutmaster
Boy Scouts is also about encouraging and building leadership skills in young men. This is why you are not only a Scout leader but also a Scoutmaster. While you are there to provide the adult support that younger scouts need, they should be able to take charge and run the troop by themselves as much as possible. Appoint senior patrol leaders and assistants who will then form the council to govern the group. This teaches scouts how to work as a group and resolve issues in an effective manner. You need to be comfortable in your role as a resource offering your support, in order for the boys to learn how to be leaders.
The rewards of being a Scoutmaster are tremendous, as you get to be an active part of instilling values and morals into young scouts. Take your role seriously, involve the parents, understand exactly what is expected of you, and you will become the model Scoutmaster running a great Boy Scout troop.
*For more information regarding Boy Scouts and their training programs, please visit www.scouting.org.