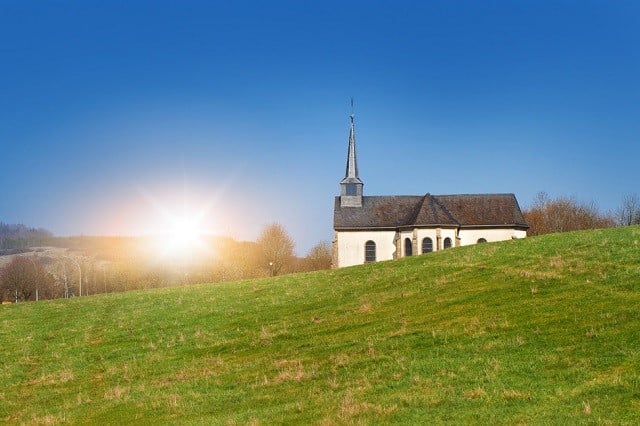 There is more to being an inspiring Sunday School teacher than teaching bible verses. Your job is an important one and will pave the way for a new generation of worshipers to continue with your church's traditions and beliefs. To pull this off, follow these tips to keep your students interested and make your job easier.
Prepare Your Classes in Advance
Don't wait until Saturday night to start thinking about your Sunday morning class. Set aside a little time each day to make plans and find relevant materials. Your lessons will make more of an impact on the children when they are not rushed through at the last minute.
Avoid Passing the Buck
Plan as many interactive activities as you can. It is alright to schedule small breathing periods for yourself with a quick video or workbook activity, but the majority of the time your lessons should be focused on dialogues with your students where they are active participants.
Be a Positive Disciplinarian
It makes no difference where the setting is, when you get groups of children together, discipline issues are going to arise. Deal with them quickly, efficiently and with as much of a positive attitude as you can muster. If a problem persists you are within your rights to bring it to the pastor's and parent's attention.
Encourage Parent & Child Spiritual Conversations
To ensure that the parents know what their children are learning in your class, have your students get signatures on the finished pages of their workbooks. With luck, when the parents see what the children learned at Sunday School it will spark spiritual conversations in the home.
Keep the Parents Updated
Make sure that you have updated contact information for all of your student's parents and have them opt into a mass notification service such as DialMyCalls. This allows you to contact the parents as a group to notify them of upcoming special events or with a list of materials their children may need to bring to class. You can also contact parents individually with this type of service if you need to speak privately with them. Messages are sent to phones as either a recording of your voice or as an SMS text message.
Constructively Criticize Yourself
Be realistic with yourself about how the classes are going. Look at the children as they enter. Are they excited for class? How is your attendance level? If you are sure that you could be doing better, but unsure of how, ask other church members to sit in on a few of your Sunday School classes and give you an informal evaluation. Be open to accepting critiques and working on ways to improve your lessons and classes.
Delegate
There is no reason why responsibility should not be a subtle part of your teaching. Let your students help you as much as possible by collecting papers and projects, cleaning the room after the class and even keeping track of attendance. The more work you are able to assign to others, the more time you will have to focus on your main objectives of Sunday School teachings.
Sunday School is an enriching part of a young parishioners spiritual journey that should not be overlooked. Your role as an instructor is a critical one and you should be accepting all of the help being offered to you. This will allow you the time and energy you need to prepare valuable lesson plans that the children will take with them for life.