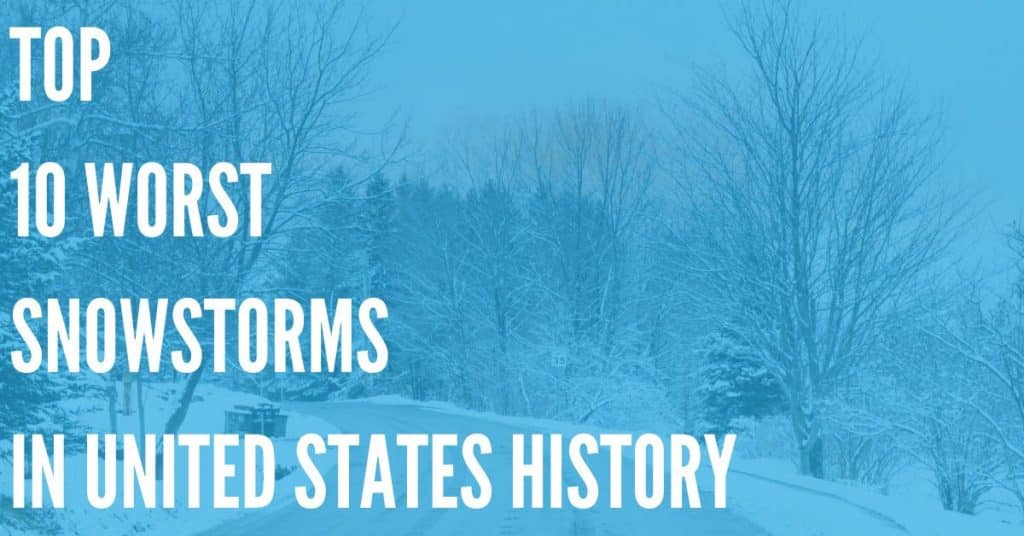 What are the worst snowstorms in U.S. history? A white Christmas might sound enchanting or romantic, but in reality, heavy snowfall can be dangerous. The low temperatures, unsafe road conditions, and heavy blankets of snow can cause injury and death if the population isn't well prepared for winter weather.
How serious are winter storms in the United States? The answer varies widely.
Here, we dive into the ten deadliest snowstorms recorded in U.S. history. Then, we look at why the death toll seems to have decreased over time and how we can protect ourselves and others when a winter storm is on the way.
1. The Great White Hurricane (1888)
The deadliest recorded winter storm in the United States occurred in March of 1888. The heaviest snowfall was concentrated in the northeast, primarily New York.
Over the course of four days, 50-foot snowdrifts and high winds took out power lines and blocked travel. Once the snow melted, further damage was done by extensive flooding and ensuing fires.
The snowstorm was responsible for over 400 deaths and millions of dollars worth of damage. The storm is also cited as one of the reasons for the creation of underground subway systems in New York and Boston.
2. Great Appalachian Storm (1950)
The Great Appalachian Storm originated in the Appalachian Mountains in North Carolina, but the damage spread as far north as Ohio. This storm was unique because it was part blizzard and part hurricane.
This storm injured over 150 people and killed 353.
3. Storm of the Century (1993)
The superstorm of 1993 was the third most deadly in recorded U.S. history. This high death toll ⁠—estimates range from 208 to over 300⁠—is due in part to the fact that the storm traveled through highly populated areas.
The storm was so large that it affected at least 26 states and much of Canada. States that generally see less than an inch of snowfall recorded measurements of up to five feet.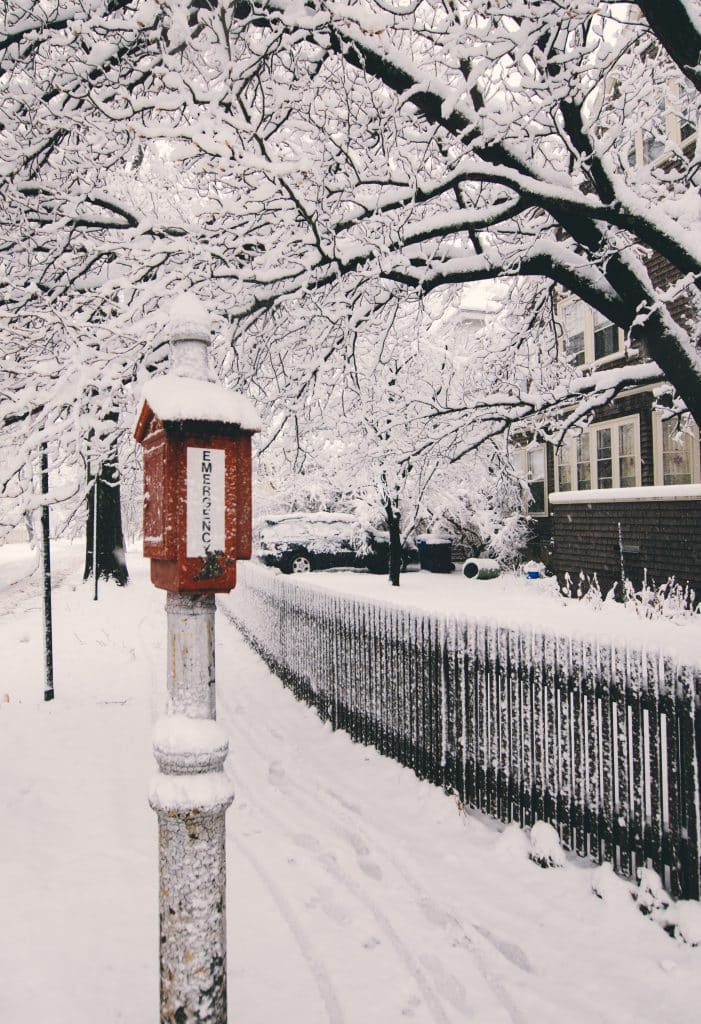 4. White Hurricane (1913)
The next most deadly winter storm in the U.S. happened in the Great Lakes region in November of 1913. Over the course of four days, hurricane⁠-strength winds sunk eight ships and killed over 200 people. The wind created waves over 35 feet high.
5. Blizzard of 1996
In January of 1996, a four-day storm blanketed the east coast in a heavy, wet snow.
The storm killed 154 people. Some of these deaths were the results of cold weather injuries, overexertion from shoveling, and car accidents on slippery roads. Others occurred in the days following the storm, as quickly-rising temperatures caused flash flooding and extensive property damage.
6. Storm Larry (1978)
The blizzard of 1978 was responsible for about 100 deaths and 4500 injuries. The snow, combined with hurricane-strength winds, knocked out power, heat, and water for over a week.
The storm started suddenly, and people were unprepared. The snowdrifts came so quickly and heavily that many people were trapped inside their homes or cars for several days.
7. Winter Storm Jonas (2016)
Winter storm Jonas is the most recent snowstorm on our list, ranking as the seventh deadliest in U.S. history. The storm blanketed the northeast and mid-Atlantic states in over three feet of snow and was responsible for 55 deaths.
The lack of preparation for such a storm led to between $500 million and $3 billion in damages.
8. Snowmageddon (2010)
The snowmageddon storm in 2010 was actually the combination of two blizzards hitting the same area simultaneously. The storm, which took place right after Christmas, featured a rare event known as a thundersnow, in which the lightning and thunder of a regular thunderstorm is accompanied by snowfall instead of rain.
Over the course of just a few days, the snowfall was so heavy that many roofs collapsed and about 41 people died throughout Mexico and the U.S.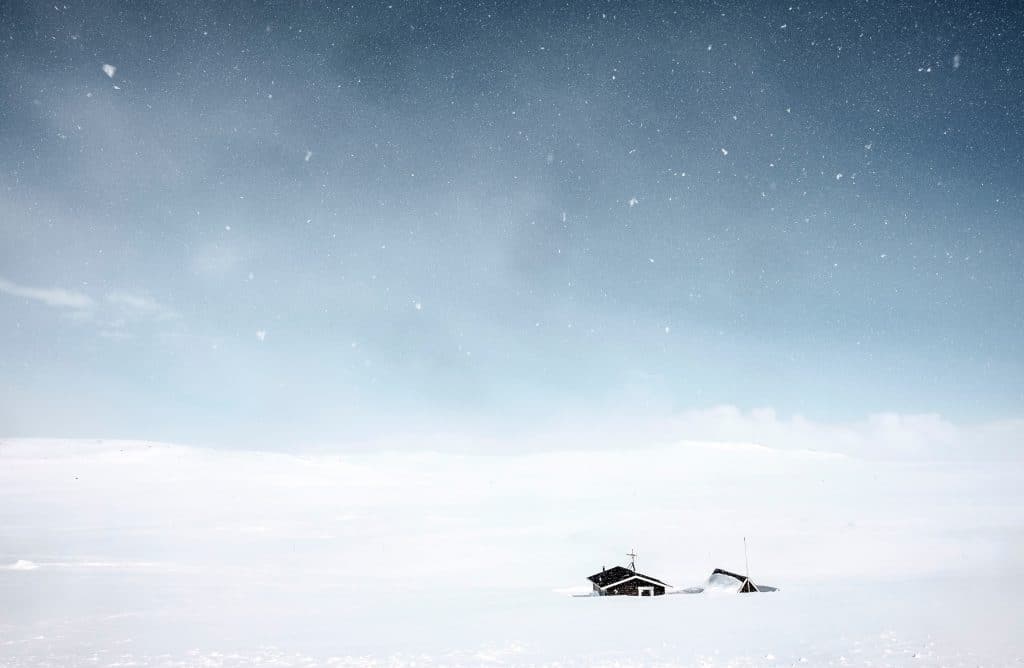 9. Groundhog Day Blizzard (2011)
Around Groundhogs Day of 2011, a blizzard struck almost all of North America, reaching from Mexico to Canada.
The blizzard was combined with other weather events such as thundersnow, flash freeze, high winds, and tornadoes. All said, approximately 24 people died over the course of the three day storm.
10. Blizzard in Buffalo (2014)
The 2014 blizzard in western New York state is perhaps the most consolidated of the ten deadliest snowstorms in U.S. history. The area received over six feet of snow, resulting in 14 deaths.
A state of emergency was called for several affected counties, and many major roadways were blocked for days.
How Have the Deadliest Snowstorms Changed Over Time?
If you look closely at the list above, you'll realize that the death count for large snowstorms has decreased dramatically over time. Why is this? Are snowstorms simply not as bad as they once were?
Actually, the decreased number of deaths over time is due in part to the preparedness of the population.
Better forecasting technology allows individuals to plan ahead and local governments to provide aid in a timely manner. Modern communication technology allows word to travel faster, so families and businesses know what's headed their way.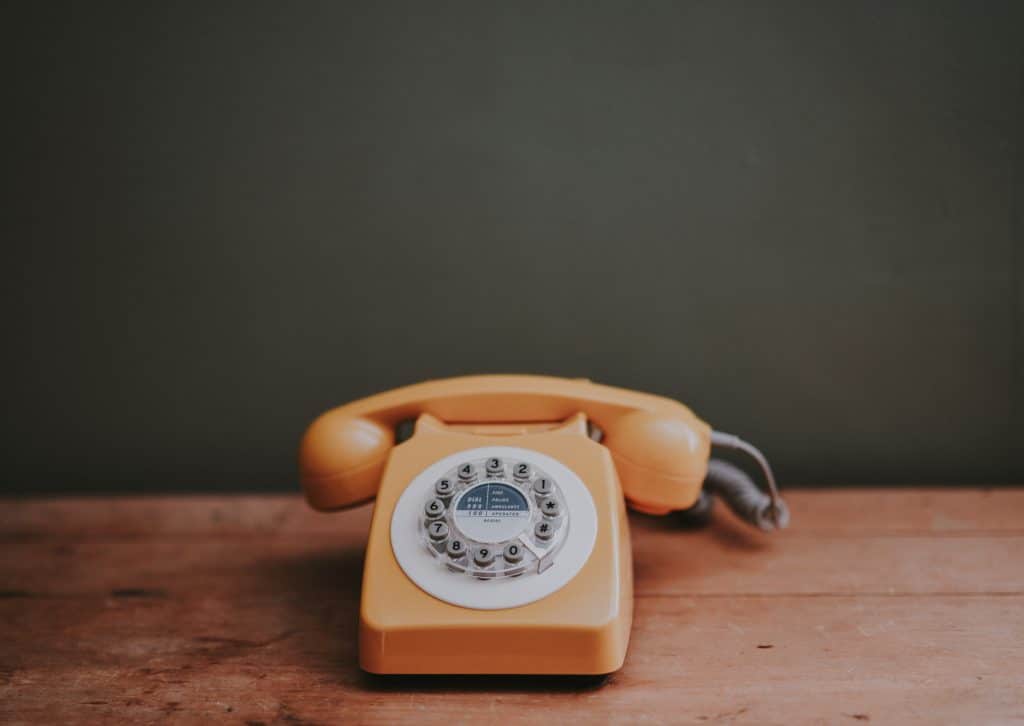 What Can You Do to Keep Your Business Safe During a Snowstorm?
If you're responsible for a business, housing site, school, or other organization, it's vital to have a solid business continuity plan to keep everyone and everything safe from snowstorms.
One important part of this plan is communication. Modern tools such as voice broadcasts and mass text messaging allow the sender to communicate with many people all at once, very quickly.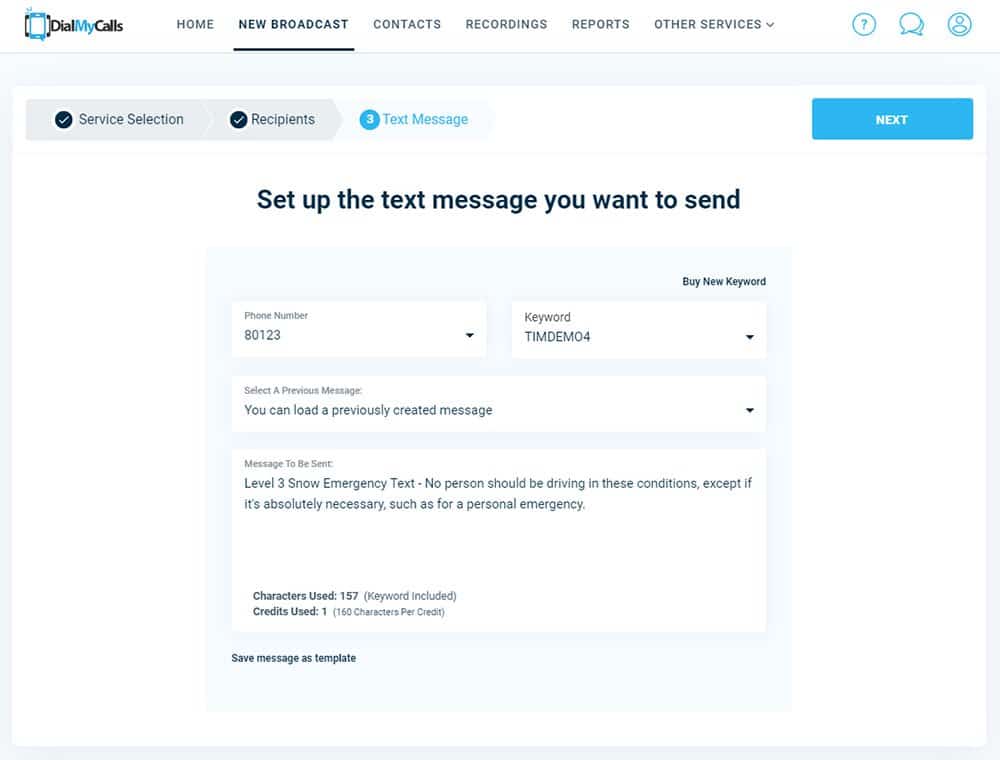 These tools can be used to let employees know not to come in or to check in with staff who are snowed into their office building.
Programs like DialMyCalls are accessible via desktop computers and mobile devices, providing communication options even when the power is out or the sender can't get to a computer.
Staying Safe With DialMyCalls
If you want to avoid damage from snowstorms like those listed above, consider how DialMyCalls could aid in your communication during a crisis.
Not convinced? Try our free trial today and see for yourself.