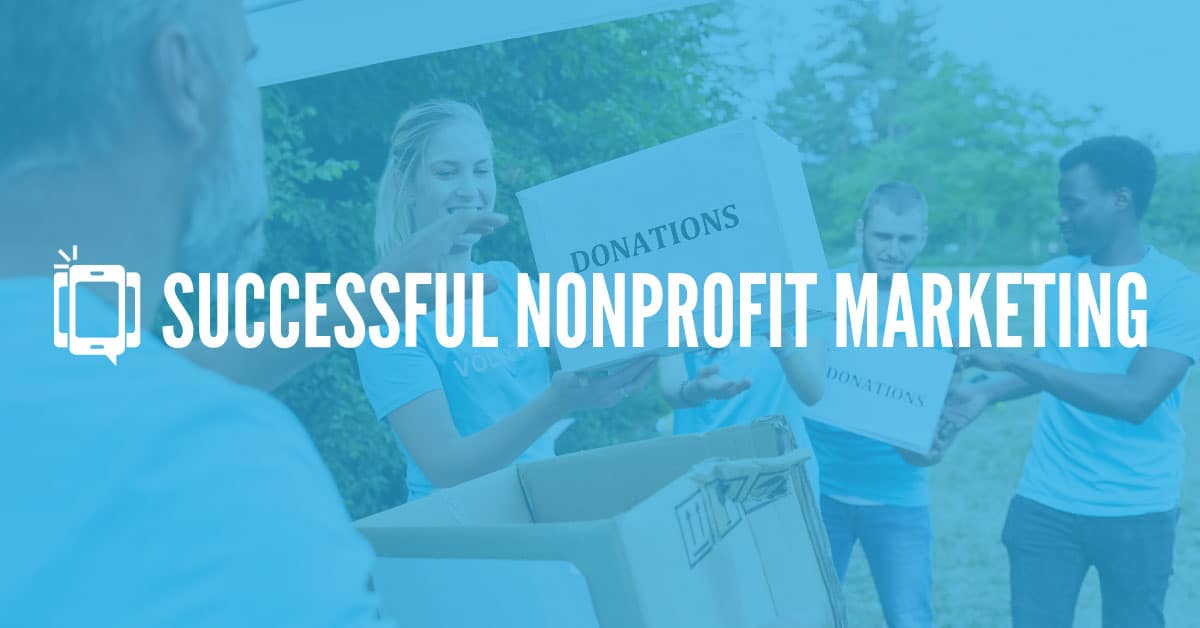 Nonprofit marketing may sound like a strange phrase. After all, marketing is about earning money — and nonprofits aren't in it for the money. Right?
Wrong. Nonprofits still require money to function. To support their cause, money is involved in some way, shape, or form. Because of this, nonprofit marketing is just as important as marketing for businesses. In fact, nonprofit marketing can be even harder.
While businesses earn money in exchange for a product or service, nonprofits must convince their audience to give them money for nothing in return. This added difficulty of raising funds makes it even more important that you send all communication from your nonprofit with a marketing mindset.
The Difference Between Marketing and Nonprofit Marketing
Consider these three goals of marketing and how they transfer to the nonprofit sphere:
Increase Sales. When talking about nonprofits, this really refers to fundraising. Nonprofit organizations want to follow the same strategies as those selling material goods or services. This increase in available funds means an increase in the amount of money the organization can put towards their goal. This is true whether it's bow ties for dogs at the pound or bookbags for foster kids.
Acquire New Customers. Just like a for-profit business, nonprofits must always be on the lookout for new supporters. It's unlikely that an organization could survive for long with the same set of donors. So, the same marketing techniques used by businesses are important in engaging new supporters with the cause.
Increase Customer Satisfaction. Common sense tells us that happy customers are the ones that keep coming back. The same is true for donors. Nonprofits need to be evaluating what they're offering their donors and how they can measure their satisfaction. Handwritten thank-you notes, progress shown by quantitative metrics, and free items or gifts are all methods used to increase donor satisfaction.
So, nonprofits need to sell more and need to find more people to sell to. But what are you "selling" with nonprofit marketing?
Your cause and your organization.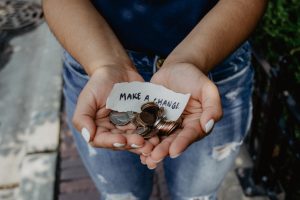 Selling Your Cause
Nonprofit marketing first must focus on convincing their audience that the cause they support is one worth donating money to. In some cases, this means persuading the audience to share causes, social media posts, or enthusiasm with their friends.
Nonprofits support many causes. Medical research, the end of poverty, and quality education are some of thousands of causes vying for fundraising and exposure. This is where nonprofit marketing comes in.
Nonprofit organizations must work to convince potential donors that their cause matters more than any other cause. Their communication with their audience must impress upon them the importance of the cause.
For example, consider a nonprofit organization that raises money to rescue human trafficking victims. They must be sure that their audience understands why human trafficking is a problem and how funds can help.
If you aren't using major nonprofit marketing tools such as social media and texting, your audience may forget about your cause. The less visible or understood your cause is, the harder it will be to convince them to donate.
Selling Your Organization
Even once a potential donor is sold on your cause, your job isn't over. You still have to convince them that your organization is the one best suited to reach that goal.
For example, there are thousands of organizations working to end human trafficking. If that's what you support, what should make a donor want to donate to you? Why choose your organization over another organization that supports the same cause?
There are tons of nonprofits supporting the same causes. Convincing a potential supporter to choose your organization can be difficult. In fact, the process is similar to that of convincing consumers to buy Nike over New Balance. However, instead of deciding which shoes will be more comfortable, they have to decide which organization will do more good.
This, too, can be done by keeping supporters up to date and educated on statistics, success rates, and the specifics of your programs.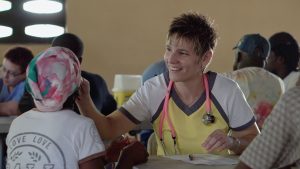 The Benefits of Nonprofit Text Messaging
Like for-profit marketing, nonprofit marketing can be achieved in many ways and across a variety of platforms. One of the most popular nonprofit marketing techniques these days is nonprofit text messaging.
This technique involves sending text messages to the supporters of your nonprofit. These can be sent to all supporters, individual supporters, or even to your employees and volunteers.
For example, nonprofit text messages can be one method of keeping your supporters and potential donors informed. These mass SMS text messages can be sent to all of your contacts at once. They can include anything — a fact about your cause, a recent success by your organization, or a reminder about an upcoming fundraising opportunity.
Nonprofit text messages can also be used to send messages to individual donors. In many cases, this can be a pre-written thank-you message or a confirmation of an individual's RSVP for an event. Regardless, these individualized messages can be a great way to keep donors interested and reassure them of their importance to the cause.
Nonprofit text messages can also be used to communicate with the backbone of any nonprofit organization: the volunteers and employees. Mass text messaging can make communicating with these groups simpler and faster. This saves your organization time, and frees up your members to work more directly towards the goal they're passionate about.
Nonprofit Marketing: Simpler (And More Important) Than It Seems
Nonprofit marketing is important. With big goals come big financial needs, and ensuring that your communication is based on meeting these needs allows you to do more and worry less. Whether you're providing material resources to refugees or moral support to inmates, you'll need to spread your message and convince your audience that your cause and your organization are worth fighting (and paying) for.
Nonprofit text messaging can make this goal more achievable. Mass text messaging allows you to communicate with your entire audience at once, making it easier to keep donors and supporters in the loop about needs, successes, and developments.