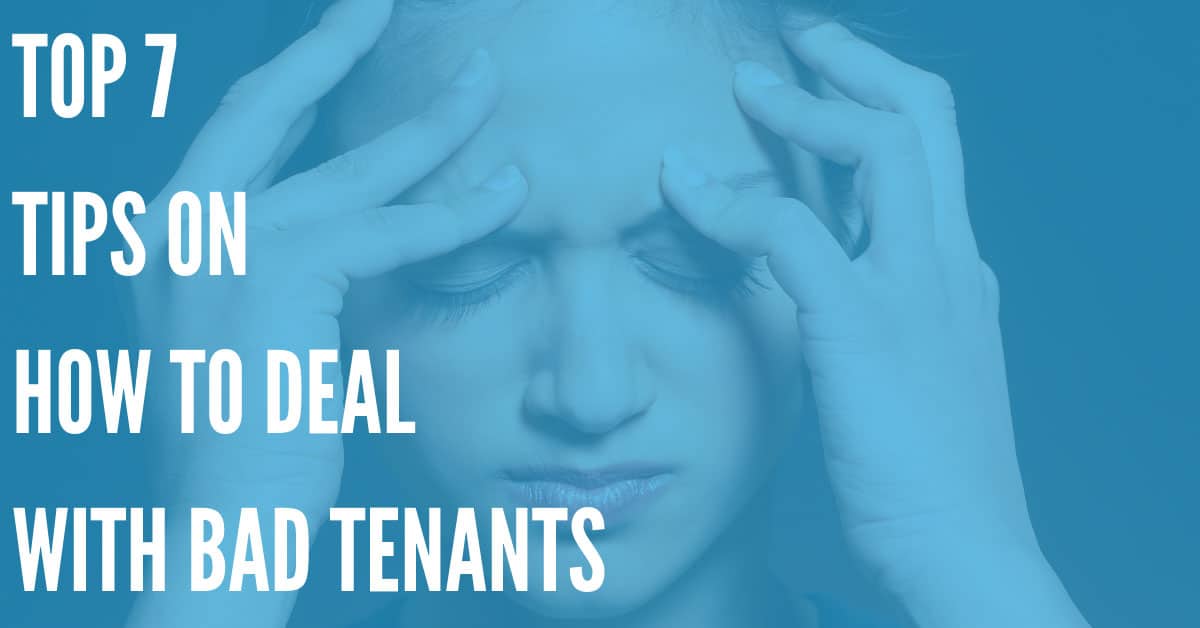 There are three primary types of bad tenants:
Tenants who are not paying their rent or refuse to pay on time
Tenants who are damaging your property
Tenants who are violating their lease agreement – by doing things like being loud and disruptive, having pets that are not allowed, or providing a permanent residence to individuals who are not part of the lease.
And when it comes to bad tenants, you may think your only option is to try to evict them – but this is not true. In fact, eviction should usually be your last resort. It's legally complex, and renters have many protections that can help them fight back against eviction.
So, what should you do about bad tenants? We've put together a list of a few of the best options you have. Read on, and start developing a plan to deal with your own bad tenants!
1. Send Payment Reminders to Help Them Pay Rent on Time
If a tenant is consistently late with rent, and is not withholding it completely, they may just be forgetting to pay their rent on time, or they might have cash flow issues.
You may want to consider meeting with the tenant to discuss their situation and why the rent is always late. You could also do things like waive late fees and other penalties if they promise to pay any late rent in-full.
Additionally, sending payment reminders using a mass notification system like DialMyCalls can help you get payment more quickly. Using DialMyCalls, you can send automated voice, SMS text message, and email reminders to all of your tenants each month – and ensure they pay rent on time.
2. Meet with the Tenant to Discuss the Issue and Find a Resolution
If you are having issues with a tenant, but still want to salvage the landlord-tenant relationship, you may want to schedule a time when you can sit down with your tenant, and discuss the issues you've been having.
If your tenant shows that they are willing to make a change, and you're willing to accommodate them as they address the issues that are breaking their lease agreement, you may be able to keep them as a tenant.
You may want to consider hiring a landlord-tenant mediator to help you with this process. This way, you can both air your grievances, and you can get help coming to a solution that works for both parties.
3. Don't Renew Their Lease
This option depends on your jurisdiction, so make sure you understand your local laws related to tenant protections before you do this.
Usually, you can send your tenant a letter that informs them that their lease will not be renewed once it expires. You may need to give them 30, 60, or 90 days notice, depending on your state and local laws.
Set Up A Property Management Notification Solution
Sign Up For A Free Trial Today!
Request Information
In the letter, thank them for renting from you, explain all of your move-out policies, and outline all of the other details about their lease non-renewal. They will be legally required to move out, according to the provisions in your lease.
4. Create a "Cash for Keys" Agreement
A cash for keys agreement is a legally-binding contract, whereby you pay a tenant a lump sum of money, and their lease is canceled, and they have to move out of your property.
This idea can make some landlords feel a bit uncomfortable. Why should you have to pay a tenant for their bad behavior?
Well, it makes financial sense, in some cases. It can easily cost $5,000 to evict a tenant, and take months to do so. If you can just pay $1,000 and have a bad tenant move out within a week, you'll be able to save a bunch of money – and start renting your property to a more qualified tenant right away.
Does it feel good to turn over some cash to a bad tenant? No. But it's often the easiest way to resolve your situation, and move on.
5. Get the Police Involved (But Only If There Is Illegal Activity)
In most cases, you can evict your tenant quickly and easily if there is proof that illegal activity is occurring. They're breaking your lease, so you can take the appropriate action to get them out of your property.
But proof is key here. You cannot and should not get the police involved unless you can find proof of criminal activity. If you're doing a routine maintenance inspection and find drugs, for example, you may be able to get the police involved.
It's important to be careful, though. You are not generally allowed to ransack your renter's possessions to try to find evidence of illegal activity, and you must provide your renter with adequate notice before you enter your property for any reason.
However, if you can prove illegal activity – you walk in for a rental inspection and see a bag of drugs on the coffee table, for example – you can get the cops involved, and you may be able to evict your tenant easily.
6. Send a Letter Threatening Legal Action to Your Tenant
Sometimes, a threatening legal letter may be just what your tenant needs to realize how severe the situation is – and what could happen if you actually do take legal action, and attempt to evict them.
We recommend doing this only when your relationship with the tenant has deteriorated quite a bit – as threatening legal action will certainly not make them inclined to compromise with you.
7. Begin the Process of an Eviction
If all else fails, you can begin the process of evicting your tenant. You'll need to gather evidence about how they are breaking your lease agreement, so that you can prove this in court, if necessary.
Collect evidence like noise complaints, police reports about disruptions, proof of additional residents living in the property and unauthorized animals, and other such information. Then, begin the process of evicting your tenant, as required by your state and local municipality.
Be prepared to hire legal representation. Eviction is a complex process, and can take a long time. However, if you are in the right and can prove that your tenant was breaking their lease terms, you will win the case.
Eviction Isn't The Only Option – Explore These Methods For Dealing With Bad Tenants
Even if you do your due diligence when renting a property, you could end up renting to a bad, hostile, or untrustworthy tenant. So make sure that you understand all of your options for dealing with the situation – and think about which one makes the most sense for your situation.