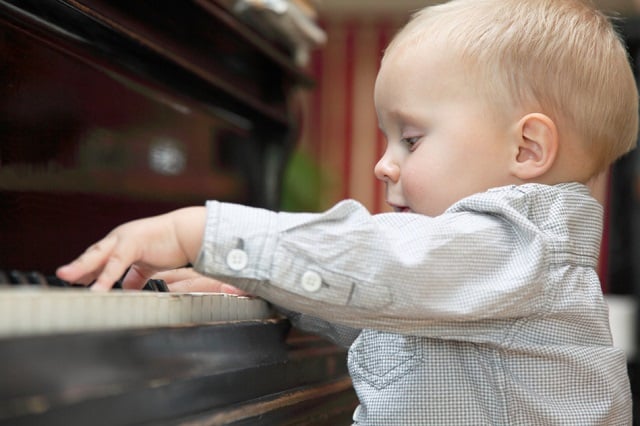 So you've decided to put your musical talents to good use and start teaching students the fundamentals of guitar, piano or any other instrument you have a special talent for. Being able to make a living doing something you love is a gift not to be taken lightly. The only problem you have now is getting students enrolled, and getting them as passionate about playing music as you are.
Follow these top 5 marketing tips, and your music classes will be rocking and rolling in no time:
1. Promote Your Music Lessons
You are not going to get any students until you start letting them know about your classes. Ask your local schools if you can do quick presentations in classes to recruit interested students. Hang flyers at local churches, community centers, colleges, and even busy supermarkets. The more people hear of your classes the more sign-ups you will get.
2. Invest In A Professional Website
No one does anything without checking online first, so make sure that when they check on you, they like what they see. You should have your website listed on any flyer or business card you drop, so that potential musicians can find you online. On your site give a brief description of the classes you offer, available times and the pricing. Don't be shy about putting the price, most people who don't see one listed will assume it's too expensive and move on to someone else.
3. Volunteer Your Talents
Take an hour or two out of your week and offer after school lessons to groups of kids for free. Or ask about entertaining a child's book club meeting at the local library. Grab any opportunity you can to showcase your talent for music and let people know that you are available for hire.
4. Get A Vanity Number
Sign up for a mass notification system like DialMyCalls and get a vanity phone number for your students to call into and receive messages. You can leave them overviews of the previous class, and instructions on what to expect with the next one. This type of service also allows you to send all of your students an SMS text message at once, if you need to make schedule changes or update upcoming class or concert information. Handling your correspondence with students this way gives you more time to focus on your music lessons.
5. Create A Comfortable Space
Whether at a school, in a studio or at your home, where you hold your lessons needs to be comfortable for both you and the students. Make sure that there is plenty of light to see and space to move around in. Teaching someone to play an instrument like a piano or guitar is very hands on, and you will need a pleasant environment in order to get optimum results from your students.
For most musicians who choose to teach, the satisfaction comes from the success of the students just as much as any money that is earned. By taking a proactive approach to enrolling passionate students, keeping up with them and offering an encouraging environment, your music classes will bring you both.