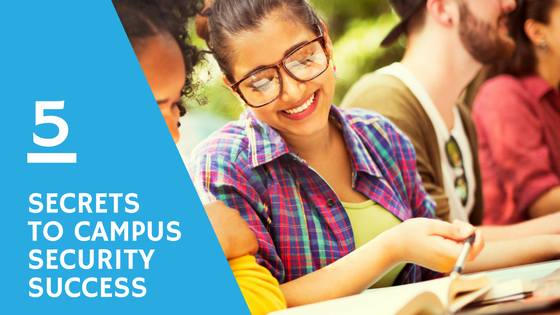 Today's university campus is more than just a place to attend classes and conduct laboratory research. Colleges today are almost like a small, self-contained city in their own right. From housing accommodations for students, to amenities like gyms and cafeterias, to places where students can hang out and socialize, it's possible for college students to spend almost 100% of their time on campus. In fact, many of them do.
Over the last few decades, legitimate concerns have been raised about campus safety and security. Incidents like the Virginia Tech tragedy, along with lower-profile crimes like muggings and assaults at night, have drawn attention to the importance of keeping university campuses safe and secure for the students that live and study there. Today, campuses across the country are making an effort to enhance their security, helping students feel safe and protected.
Elements of Campus Security
What makes a campus safe? Many administrators aren't entirely sure how to answer this question, and experts often recommend having a full security assessment conducted by qualified professionals. Campus security is more than good locks and adequate outdoor lighting at night: it's a holistic undertaking meant to ensure that students are safe, and just as importantly, that they feel safe.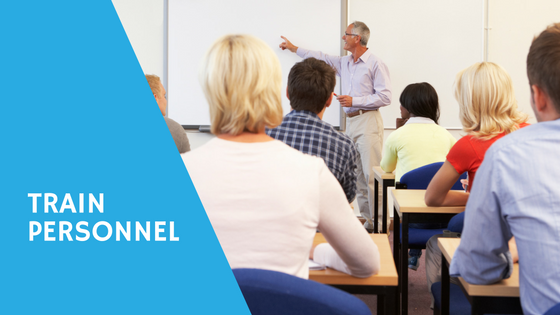 Trained Personnel
Any campus should have an appropriate number of trained and qualified security or law enforcement personnel on duty at all times. Depending on the size of your institution, you may be required to comply with guidelines associated with the Crime and Awareness Campus Security Act of 1990, which was an amendment to the existing Higher Education Act of 1965.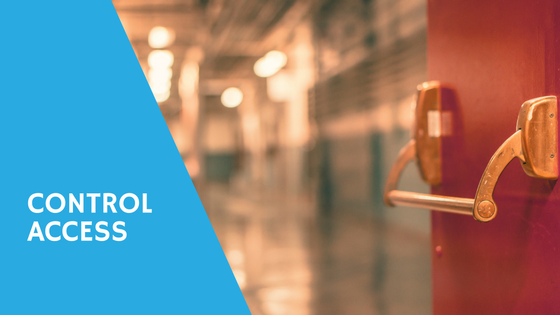 Controlling Campus Access
Campuses can make it all too easy for outsiders to get in, including malicious persons who intend to harm students. Implementing the right procedures to control access to restricted areas can help campus security keep out people who don't belong there. This is especially important for areas that should never be open or available to the public, like residential dormitories.
It's alarming how often private areas are easy for outsiders to access. Intruders can often just "walk in" to a restricted area, with a low probability of anyone stopping them or asking what they're doing there. It's important for students, staff, and security personnel to remain vigilant for suspicious individuals in places they don't belong.
Access to dorm buildings should always be restricted, generally with ID card readers that only allow residents and their guests into the building. Emergency exits should remain closed, and exterior dormitory doors should never be left open, ajar, or otherwise vulnerable. To prevent students from leaving the back door open for the pizza guy, the doors can be outfitted with special anti-prop alarms. When accompanied by video surveillance, these systems can discourage unsafe access points from being left open. It's also helpful to have a service desk in dorms, where visitors need to check in. This can be manned by a paid employee, an RA, or a security guard.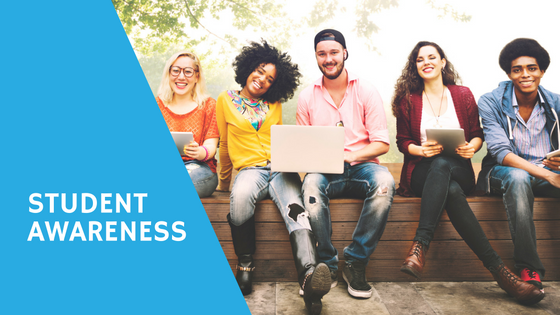 Student Awareness Training
For freshmen and new students, it's important for orientation programs and procedures to outline safety tips. It's common for older teenagers and young adults to have an "it can't happen to me" mentality, which can put them at risk. It's recommended that students receive mandatory awareness training about campus safety, crime prevention, and other security issues. It's important that the students know what to look for, and know when to report a potential crime or a suspicious person.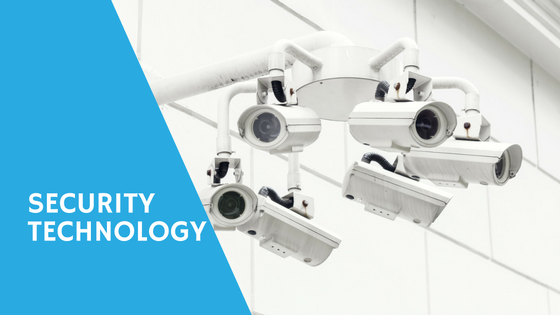 Improved Security Technology
Security camera systems are an integral component of the security measures in place at many college campuses. While there's no substitute for having a security guard or law enforcement officer physically present, cameras help security personnel monitor all the various areas of campus and respond to potential incidents.
Today, smart cameras and other advanced tools are becoming more widely available and considerably less expensive, making them more attainable for many institutions. These "smart cameras" can be set up to turn on only if a motion sensor is activated, making them a good fit for low-traffic areas that might not need constant surveillance. They can also be configured to trigger alarms if they detect certain events.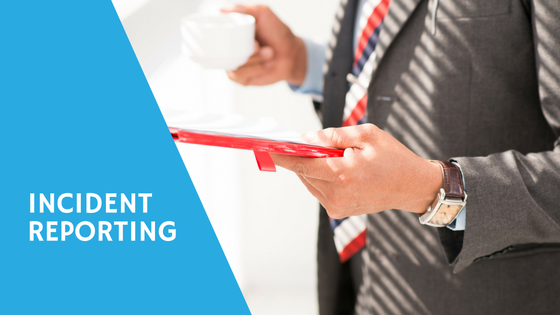 Incident Reporting
Today, smartphones put the vast majority of college students in a state of constant communication with the outside world. For campus security departments, this creates a useful means to notify students of emergencies and incidents on campus.
Many universities use specialized software services to send out mass notifications to thousands of students' mobile devices. One such service is DialMyCalls, which is widely used to provide emergency notifications in a variety of contexts.
If there's an emergency on a campus, like an active shooter, a missing person, severe weather, or a fire, the university can use DialMyCalls to send out thousands of instant notifications via text or recorded voice message. The service allows its users to upload contact lists containing thousands of phone numbers. The messages themselves are prewritten or pre-recorded, and in just a few straightforward steps, a mass emergency notification can be instantly sent to over 100,000 contacts. This makes DialMyCalls a useful resource for campus emergency departments.
University administrators and decision makers can give numerous parties, access to the DialMyCalls emergency notification system. Security personnel and law enforcement can send out warnings about campus incidents, but access can also be granted to students in charge of the residence halls. This can be useful in a localized emergency in a dorm building, like a small fire or a gas leak. The RAs can instantly notify the dorm's residents, helping ensure that everyone is aware of the problem and can evacuate to safety.
In an emergency situation, resources like DialMyCalls can also be used to notify parents. College students are adults, but in most cases, they're off on their own for the very first time. If there's an emergency on campus, it might be hard for parents to reach their children once they find out. DialMyCalls makes it easy to make a separate list for parent contacts, providing reassurance to worried moms and dads who need to know whether their child is okay.
The Future of Campus Security
As new technologies develop, campus security departments have access to more and better resources for identifying, preventing, and reporting crimes and emergencies on campus. From sophisticated camera systems and mass emergency notifications, to better safety education for students and staff, universities are rapidly becoming safer and more secure than ever before.