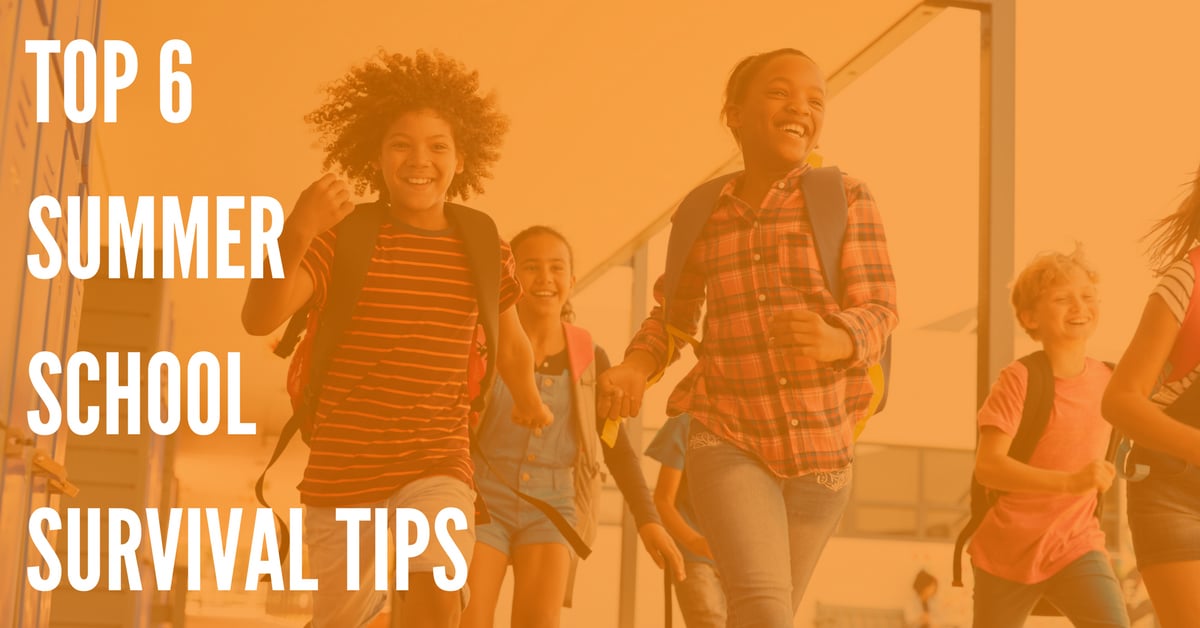 While most teachers take the summer off to enjoy a well deserved break, there are those who brave the heat and disgruntled students. For these daring teachers, trips to the beach are only for the weekends, as their weekdays continue to be filled with lesson plans. If this is your first summer taking on desk duty, try these tips to help you survive:

1. Remain Upbeat
While it may be difficult to roll out of bed to an alarm clock knowing that your colleagues are still sleeping in, it is important that you keep a positive attitude when teaching summer school. Your students are likely to be more distracted than usual, but if you enter the class each day with a big smile and bursting with energy, that attitude will soon become infectious, making it a more positive experience for everyone.

2. Plan Lessons that Take Advantage of the Season
There is no reason why all classes have to take place inside of a classroom. Add some lessons to your curriculum that will be enhanced by trips outdoors. You can make Shoeless Joe the required novel to read and then let the students build their own field of dreams that they are able to play games on during their summer school session. Taking the kids outdoors once in a while will help in keeping them from staring wistfully out the window during your other lessons.

3. Keep Class Simple
To ease some of your work rely more on class discussions and participation for grading criteria than large projects and assignments. This means that at least when you go home in the evening you can enjoy an outside barbecue instead of grading papers.

4. Hang Back on Homework
If you are allowed, try to avoid sending work home with the kids. They are not going to like it anymore than you would. Instead, be upfront with them about the daily expectations and let them know that as long as the lesson plan goals are met, they will be free to enjoy their afternoons laying around the pool.

5. Encourage Parent Participation
Summer school is meant to empower kids who are struggling with their classes. By involving the parents you are ensuring that they understand their kid's special needs and can offer your own tips and advice on what can be done to help at home. At the very least, you should be sending weekly parent reminders on the progress that your class has been making.

6. Be Flexible
It is summer after all, and your class size is likely considerably smaller than normal. Let conversations follow their own course, allowing the students to make their own discoveries. Put the students into even smaller groups and encourage them to work together on research. Summer school gives you the chance to show kids how they can learn even more from one another.
It may not seem like it right now, but teaching summer school is a rewarding experience. This gives you a chance to work closer with students who need it, with lesson plans that are a lot less stringent than what you are used to during the normal school year.