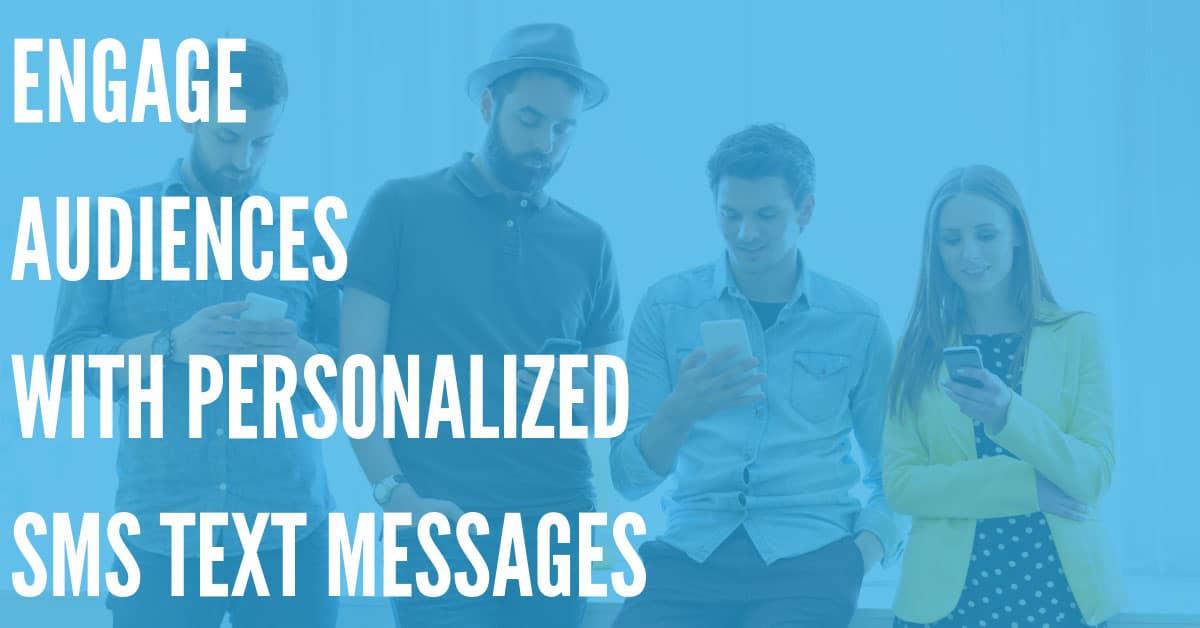 No one really wants to be on the receiving end of an auto-reply message. They fill up your inbox, they're annoying, and they're generic. But with the right techniques, you can utilize automated text messages as important tools to keep your audience informed and engaged.
What makes the difference between an annoyance and an engagement opportunity? Personalization. 
Taking a recipient's name, location, interests, and opinions into account can make your automated text messages relevant. This relevance is what keeps your audience happy.
Say My Name, Say My Name: Using Names in Automated Text Messages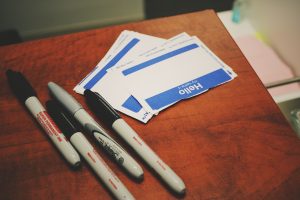 A recipient's name is one of the easiest identifiers to gather and use to personalize communication. Each contact is usually paired with a name, so it's easy to include as part of an automatically generated message.
The inclusion of a name lets the recipient know that an automated text message was intended for them. It wasn't a mistake, and the message wasn't sent blindly.
It would be naive to think that your company is the only one sending out automated text messages. Using a recipient's name can make a message feel like part of a conversation. Without the name, it's simply one more message being blasted in their direction. If you know the recipient's name and include it in the message, you're already ahead of the  crowd.
Of course, the exact use of a recipient's name will depend on how formal you want to be. A more casual company may communicate using only a client's first name. A more formal organization may address their audience by both first and last name.
It's important to keep this in mind. It's equally important to make sure you're giving your audience opportunities to update their name. Over time, an individual's preference may change. For example, Samantha may wish to be addressed as Sam.
Near, Far, Wherever You Are: Using Locations in Automated Text Messages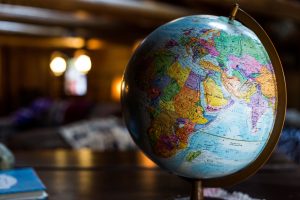 Another vital piece of information to include in personalized automated text messages is a location. This piece may not apply to every company. It's most important for those with brick and mortar stores, offices, or locations. It's important not to bog down your audience with messages about locations they don't frequent.
It may be more difficult to gather this data, but it can help you narrow down lists of recipients for different messages.
For example, contacts could be divided into lists. You can base these lists on the location of their shipping address or the store they visit most often. Then,  you can send deals or notices specific to those locations only to those on the corresponding list.
For instance, you can send a text message about free shipping in the Northwest United States only to recipients in the Northwest. If contacts aren't divided this way, you run the risk of losing audience members. This happens as they unsubscribe from lists that seem not to apply to them.
I like It, I Love It: Using Customer Interests in Automated Text Messages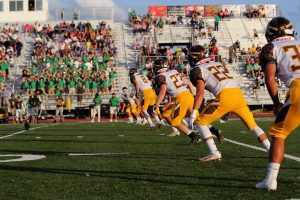 There is another way to make sure that your audience doesn't unsubscribe. This involves making sure that each piece of communication is meaningful to each individual that receives it. For example, a company selling shoes will likely have more luck selling heels to young women than to senior adult men. Selling loafers, though, may reverse those chances.
Browsing history and past purchases can help determine what interests each customer. Both of these metrics are likely indicators of future purchases. Based on these indicators, you can sort contacts into lists based on interests. Then, you don't need to send every automated text message to every audience member.
This again keeps the content relevant. Consider an individual who only receives communication from you because they're interested in the concerts held at your stadium. This individual may tire quickly of receiving messages about motivational speakers, plays, or sporting events. That doesn't mean they should never hear about events other than concerts. This means that they should hear about concerts more frequently than other events if that's all they've shown interest in.
So Tell Me What You Want: Using Customer Preference in Automated Text Messages
The most difficult personalization technique for automated text messages is to ask your audience what they want. The goal here is to listen and respond to their input. This is easier than ever with automated text polling and facilitated two-way conversation.
Responding to the clients' expressed preference, rather than those you've inferred, is the epitome of letting the customer's voice count. Sticking to those guidelines even when you'd rather send something different allows your audience to learn to trust you.
This process is the most hands-on, but that doesn't mean it's complicated.
First, you send a message to all or part of your contact list. Within this message, ask them if they'd like to receive messages about a specific topic. These topics could include concerts, sales, DIY tips, new location openings, or a variety of other things. Instruct recipients to reply with a specific letter or phrase to indicate their choice.
As they respond, these preferences are reflected in an online dashboard. You can then rearrange contacts into different lists that you select when sending each type of communication.
Putting Personalization into Practice
Automated text messages aren't generic by nature, and making them personalized doesn't have to be difficult. Ultimately, gathering and using customer information can make your audience feel recognized and your communication relevant.
Using your recipients' names, locations, interests, and preferences are just some of the many ways to personalize communication. This personalization allows you to capitalize on your relationship with your audience. It allows you to make good use of important tools such as mass text messaging or automated phone calls.
Do you think personalized automated text messages could help you or your company? Consider using a service like DialMyCalls to facilitate clear, quick, and constant communication with those that matter most.