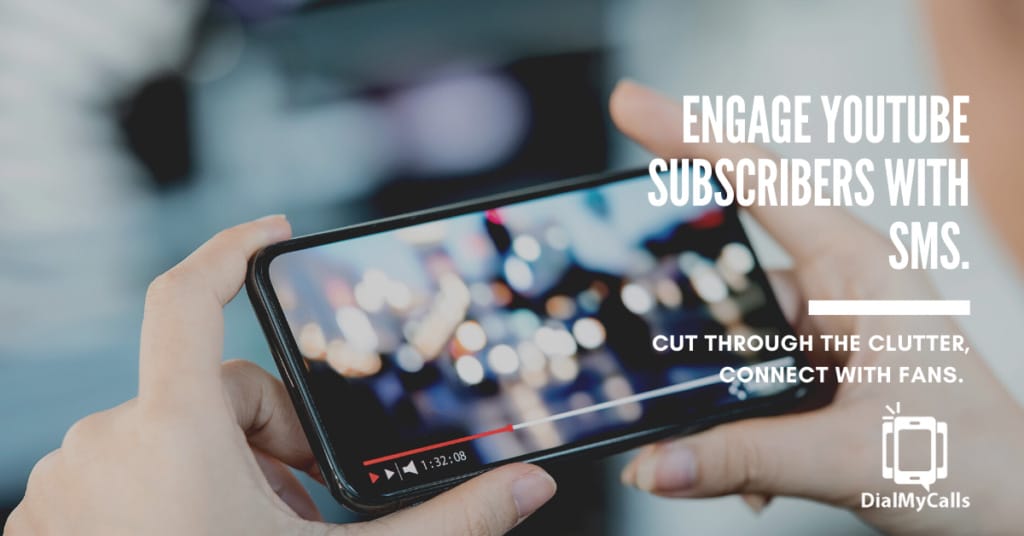 Being a content creator carries with it a unique set of challenges. It's a constantly shifting landscape of trends, algorithms, and new platforms. Amidst all of this, you still need to keep your focus on the one thing that drives everything, audience engagement. You can only go so far when it comes to reacting to livestream comments and having one-on-one interactions with fans.
Old Methods, Just Noise
So perhaps you've gone the route of developing an email list to keep your most devoted followers up to date via newsletters and direct communication. But with the average viewer having an overflowing inbox, an email can quickly get lost by the wayside with low open rates that make the whole exercise less than worthwhile.
There is a better way, though, to be in direct contact with viewers and that's via SMS text messages. SMS messages have a much higher open rate when compared to traditional email marketing efforts. When you craft an SMS to your followers you will be rewarded by an on-average over 95% open rate versus email's average of around 20%. With this much more effective tool for follower engagement, some considerations need to take place for the medium too.
Build a Subscriber List
Developing a high-quality subscriber list is one of the most challenging aspects of any marketing plan, but having engaged and interested followers will be key to getting the most out of any SMS campaign.  As one of the largest social media platforms, YouTube lacks one of the key pieces of functionality you get with any other service, direct messaging. SMS can be the missing piece to this audience engagement puzzle. Texting can give you a way to reach subscribers outside of just YouTube notifications or email marketing.
Have a Conversation
With two-way text messaging you can even have a powerful tool for direct audience interaction. It's easy to have an email message be lost in the clutter of an average subscriber's inbox, but a personal message from a creator they're invested in will rarely go unread.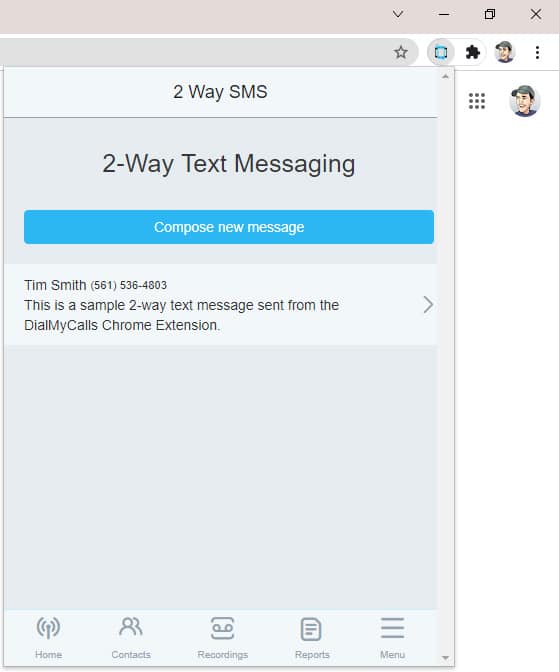 A great way to capture the phone numbers of committed subscribers is to use keywords. Not only can you add them to your mailing list, but you can also categorize their interests as well. By using a call to action with different keywords based on the topic of your specific video content you can segment your audience by the interests that mean most to them.
Concise and Clear Messages 
Crafting messaging for SMS requires, primarily, that you think within the limitations of the medium. It can be challenging to plan messaging that gets your point across while fitting within the 160 character limit of traditional text messages. Even better is if you can get it done in less than that.
Think about the core idea you're trying to get across to a subscriber. Letting them know of an upcoming live stream perhaps, or getting them over to your website to check out some new merch. You want to avoid long sentences and any potentially confusing language. Keep messaging short and to the point.
DialMyCalls Can Manage All Alerts
Managing subscriber lists and sending out SMS and email communications can all be done in one place with DialMyCalls. Start today on your comprehensive approach to boost subscriber engagement and views on your content. Get out new merch drops fast to buyers and sell out in minutes. Sign up for a free account today to get started!