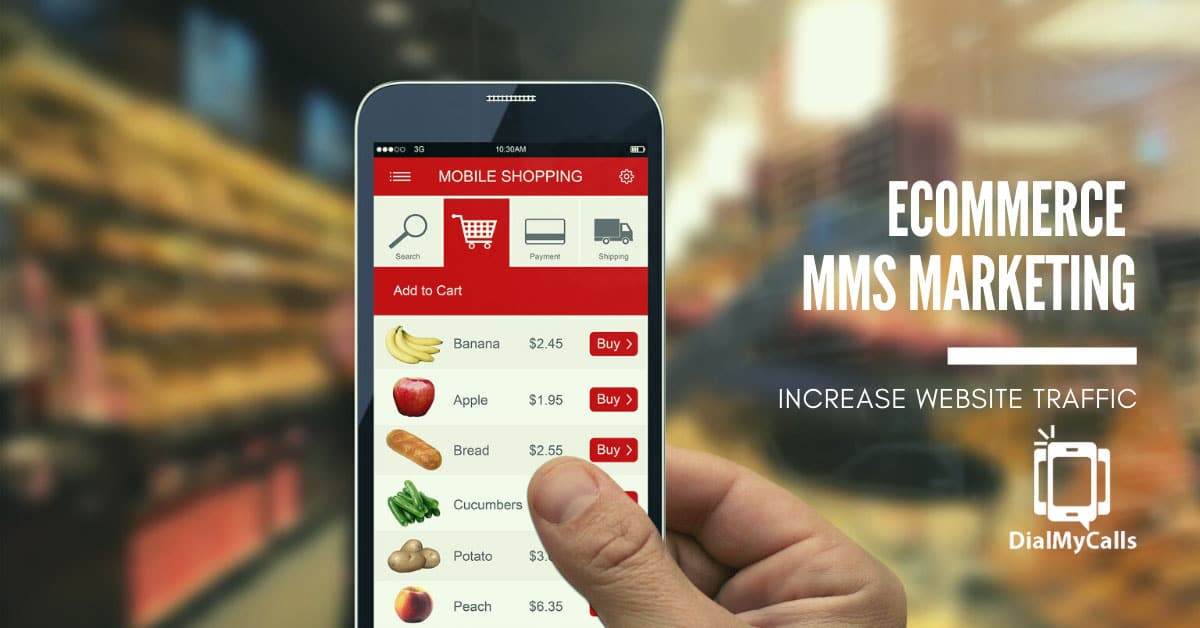 As far as marketing trends go, MMS marketing is growing in popularity. With just about everyone owning a smartphone these days and diligently checking incoming text messages, it's a direct, personal channel that's difficult for e-commerce businesses to ignore.
Today, it's easier than ever to increase web traffic using e-commerce MMS marketing tools.
Ecommerce SMS Marketing vs MMS Marketing
Before we get started, it is useful to understand the difference between ecommerce SMS marketing and MMS marketing.
SMS marketing business texts are what you probably think of when you think about a text message. Senders are limited to only 160 characters, text and links. Businesses can use SMS marketing business texts to send short messages and notifications to keep prospects and customers "in the loop" about discounts, news and timely offerings.
MMS marketing is a grown-up version of SMS for ecommerce, allowing businesses up to 1,600 words as well as 30 seconds of audio or video. MMS marketing expands the ability for an organization to tell more of its story, incorporating creativity through images, graphics, photos, and videos.
Which is Right for Your Business?
Depending on your particular marketing goals, you may want to use either MMS or SMS for ecommerce marketing to  increase web traffic. Both SMS and MMS offer their own set of advantages and strengths.
For example, SMS marketing for ecommerce is great for reminding customers about sales, sharing coupon code expiration dates, announcing flash events, confirming orders and shipping information, and recovering abandoned carts.
MMS marketing messages, on the other hand, are better suited for bigger announcements such as new sales, product releases, welcome fanfare, or invitations for a loyalty club. When you're trying to increase traffic to your website with MMS marketing, you want to create an emotional experience, pique your prospects' and customers' curiosity, and have a little fun. MMS marketing is perfectly suited for those activities.
How to Get Started With MMS Marketing for Your Business
To start to increase traffic to your website with an e-commerce MMS marketing campaign, you'll want to select a partner to provide a platform for you to use. Be sure to explore the vendor's offerings and capabilities to deliver the tools you are seeking.
You may want to test some of your MMS marketing messages before sending them out to your entire subscriber list to determine which are most appealing and effective. In addition, be sure you have strong call-to-action prompts to increase ecommerce traffic and conversion.
Be sure to consider how your MMS marketing program can integrate with your other channels and strategies including your SMS marketing for ecommerce outreach.
How to Use MMS Marketing to Increase Website Traffic
There are many ways to increase ecommerce traffic with your MMS marketing campaign, and you're really only limited by your own imagination. Here are a few ideas to get you started:
Solicit Feedback. Having positive reviews on both your site and on third-party websites can increase credibility in your company and product. Before making any purchasing decisions these days, most people will try to read reviews. Use an MMS message to ask recent customers to complete a quick survey. This may not only help you build positive reviews, but may also alert you to any potential customer dissatisfaction so that you can work to resolve it immediately.
Offering Next Touch Point. The goal of any marketing campaign is to develop long-term loyal customers. By using MMS marketing, you can easily upsell to recent customers. For example, if an individual purchases one item, you can send a follow-up email suggesting a complementary product with a link to that page.
Recover Abandoned Carts. Many customers browsing your site may place desired items in a shopping cart. However, they may not complete their order. Using an MMS message, you can easily remind those customers that they still have items in the cart. In some cases, it may be worth offering an additional discount for completing their order quickly and in an effort to increase website traffic.
Loyalty Programs. Holding onto current customers is much easier and less expensive than obtaining new ones. A MMS marketing program can help you set up a loyalty club to reward customers with additional discounts or points that can be used toward future purchases.
MMS Marketing Best Practices and Tips
Before you get started, take the time to learn from those businesses who have gone before you in MMS marketing. Here are some best practices to emulate.
Personalize Messages. With today's technology, there's no reason not to personalize bulk text messages. Connecting directly with your subscriber list through their phones is already a very direct channel; make it more so by using a first name.
Use Images Sparingly. Just because MMS allows you to use images, videos and audios doesn't mean you should stuff every communication full of them. Use these only to enhance your message and interaction.
Hold GIFs to Under 500kb. In order to stay within this limit, animated GIFs should be only three to four frames per second. And keep your MMS under 1,600 words.
Remember Key Information. Don't forget to include the basics like the name of your business, a clear reason for your communication and a call to action.
Ecommerce MMS Marketing Examples
When it's time to get started, use these MMS marketing content to help launch your campaign.
New Releases
MMS marketing is a great way to announce a new line from a favorite designer: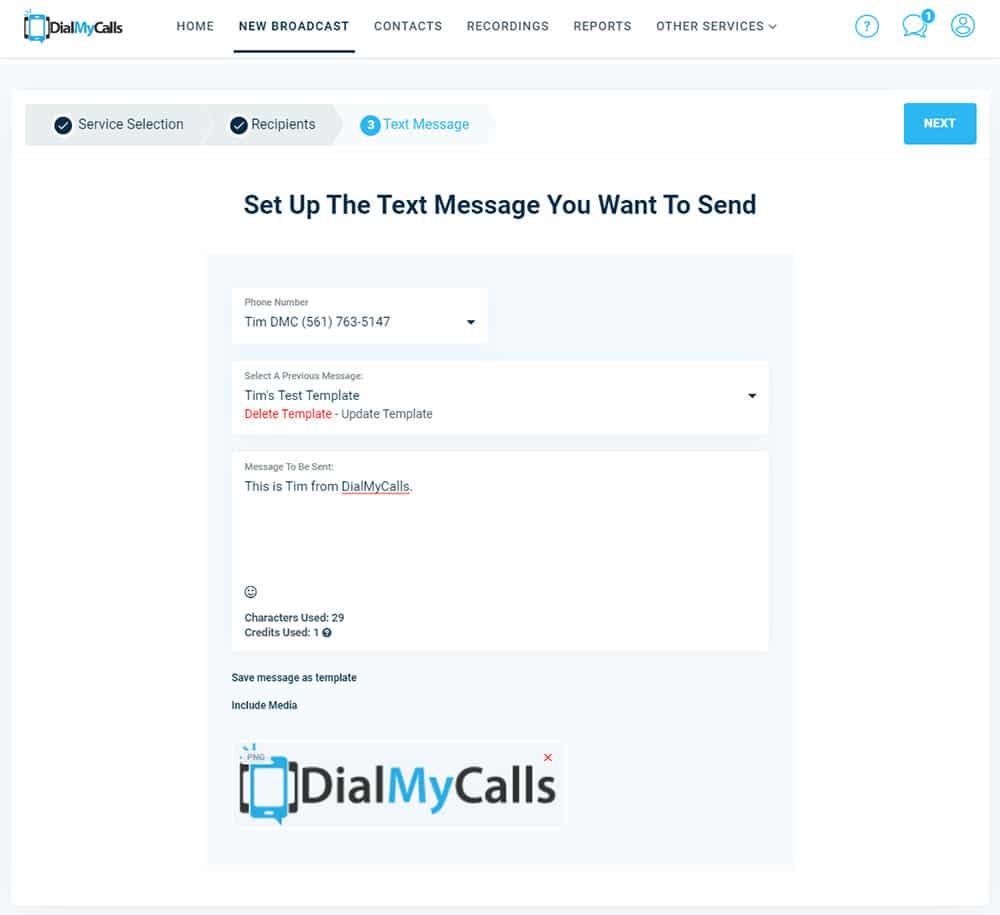 Special Sales
Subscriber lists should be highly valued by businesses as all these prospects and customers have given express permission for you to send them promotional material at their number. Be sure to reward them with special sales regularly: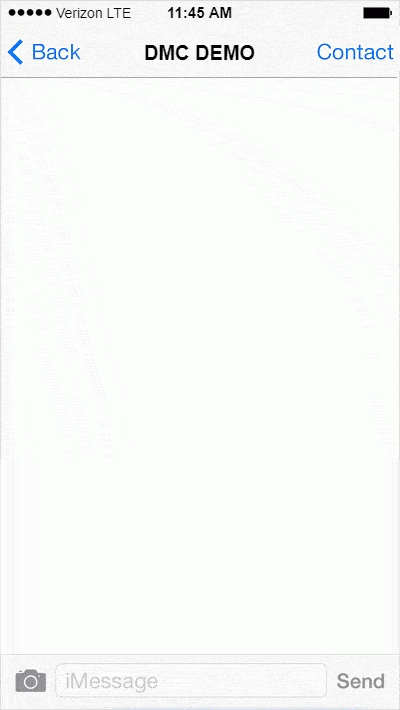 Abandoned Cart Reminder
Sending a texting reminder to potential customers who haven't hit that "complete order" button is a great way to boost sales: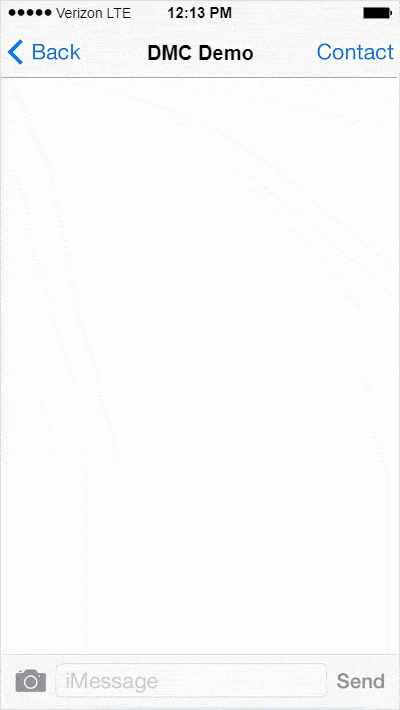 Special Occasion
Everyone likes to be remembered. Whether you have your subscribers' birthdays saved or just want to recognize the anniversary of joining a loyalty club, offering a special gift is a great way to build relationships: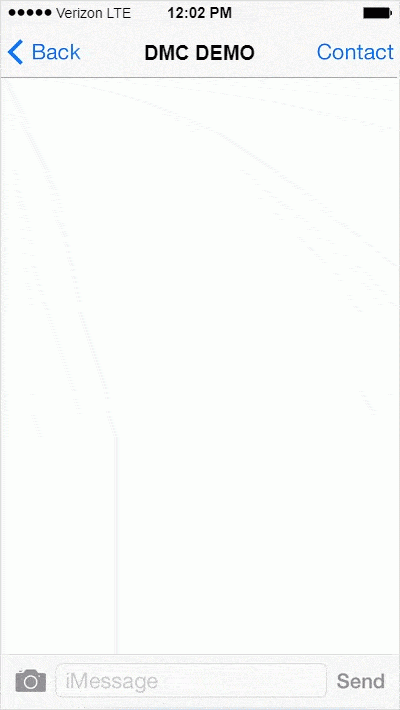 Now that you're familiar with MMS marketing programs, sign up for a free DialMyCalls account and start a trial subscription today. DialMyCalls makes MMS marketing campaigns simple and cost effective to start. See for yourself today.