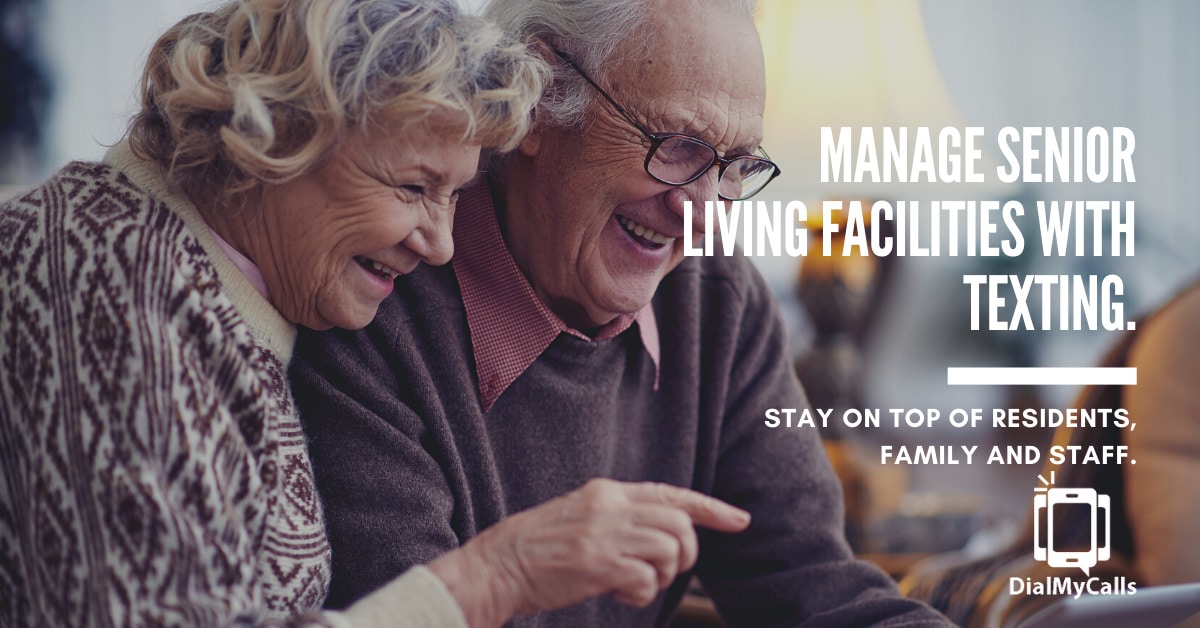 It's no secret that effective communication is critical in every successful relationship. This is also true for businesses, particularly those that work with older patients in senior care homes. When facilities communicate effectively with residents, families, and caregivers, they are able to deliver care that is most responsive to the residents' beliefs, needs, and preferences, allowing the facility to make informed judgments.
A mass messaging service provides several advantages for senior living homes, both for the company and for patients and their relatives. You'll be able to keep your contacts informed, develop trust, and save time and energy while sending out emergency and informational messages quickly. Effective communication is the cornerstone for high-quality patient care, which leads to resident and family satisfaction.
Text Messaging In Action
The biggest advantage to communicating with residents via SMS texting is how quickly you can get information out to everyone in a facility with ease. Take mealtime, for example, one of the favorite times for any resident of a senior living facility. You can use MMS to send out a photo of the upcoming menu. Everyone is on the same page and it's done with rich content rather than just text. 
Using text messaging to communicate with the families of residents too can alleviate many of the struggles that can occur with keeping them up to date about loved ones in your care. SMS can be used to inform them of any upcoming appointments their family member might have or perhaps an upcoming event for families to attend. Keeping all concerned parties on top of the information that matters most to them will leave you and your staff with more time to attend to the care of residents and the operation of your facility. 
Keeping Staff in the Loop
On top of being a boon to the communication with families and residents, SMS can be a key tool in managing your staff. With schedules constantly changing and the need for 24/7 staffing, scheduling can be a lot to get a handle on in any facility. Nothing is more convenient for employees than having their shift information, or maybe an emergency shift opening, right on their phone. 
Emergency Alerts
The last message you want to put out is in an emergency, but when you need to let residents and staff know critical information fast SMS is the best solution. It might be that extreme weather is coming or a public safety alert for a crime that's happened nearby a facility. What's important is that you can inform the people that need to know as soon as possible. 
By segmenting your text message subscribers into separate groups you can quickly fill in the right people. Whether it's staff, residents or family members. 
Bring Clarity to Your Facilities and People 
Give senior home residents and their families peace of mind by assuring them that problems will be resolved quickly and efficiently.
The usage of technology has revolutionized the operations of senior living homes. Facilities are abandoning traditional methods of connecting with residents, relatives, and employees in favor of automated voice and bulk text messaging platforms such as DialMyCalls. We'd love to help you get started when you'd like to learn more about how DialMyCalls can support your organization and create a fantastic senior living patient experience. Contact us today and let's talk about it.