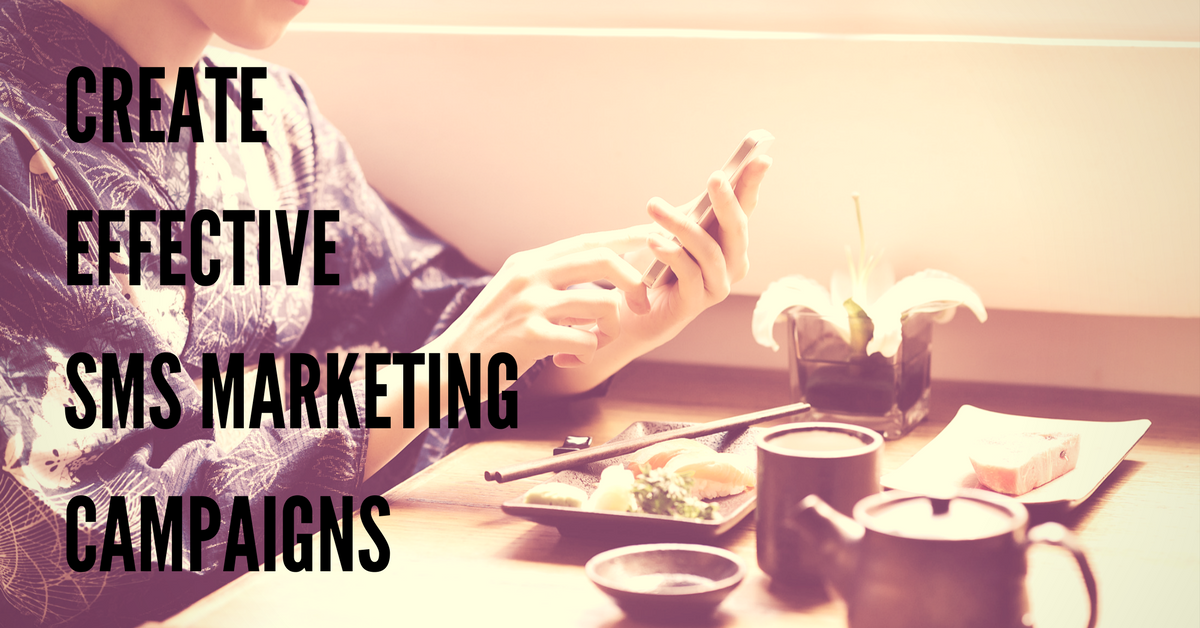 SMS marketing is extraordinarily effective. While folks may tend to ignore phone calls and emails, they almost never ignore a text message. In fact, it's been estimated that up to 98% of SMS messages are opened, and the vast majority of text messages are read within 2 minutes of reception.
SMS marketing is a great way to bring in more customers, advertise your services, and increase customer loyalty. But if you're just getting started in the world of SMS marketing, there is a lot to learn.
DialMyCalls has compiled six simple tips that will help you utilize SMS marketing. Take a look, and start marketing your business more effectively today!

1. Get Straight to the Point
When you're writing SMS messages for your business, you have 160 characters to work with. That's it. For comparison, an email subject line is usually around 70-80 characters. This means that you have to be very direct when creating your text messages.
You don't have much room to work with, and you want your customers to clearly understand what you are trying to communicate.
Minimize unnecessary or flowery language, and err on the side of simplicity when creating SMS marketing messages. Within seconds, your customer should be able to understand:
Why you sent them a message
What benefit it has for them
What they have to do to take advantage of your offer
When (or if) the offer will expire
If your SMS message doesn't fulfill all 4 of these requirements, go back to the drawing board, and think about how you can make it more clear and simple.

2. Don't Overdo It (NO SPAM!)
How many times should you send messages to your customers? That's a good question – and unfortunately, we don't have a clear answer for you.
However, we recommend that you use caution when sending SMS marketing messages to your customers – you probably shouldn't be sending a message every day, for example.
If you send too many messages to your customers, they're going to be angry at you for spamming them with unwanted offers – and they may opt-out of your SMS marketing list, or stop coming to your business altogether.
You should consider splitting your customers into different segments. Using an SMS marketing tool such as DialMyCalls, it's easy to make custom groups of phone numbers, and send out separate messages to each list.
For example, loyal customers who often come to your business may not mind getting a message from you every day or two.
On the other hand, customers who are less familiar with your company may not be as likely to appreciate regular messages. Send them one or two messages a week – and include attractive special offers that will bring them into your business, and turn them into a loyal customer.

3. Use Timely Messages to Bring in More Customers
One of the biggest benefits of SMS marketing is how timely it is. Because most text messages are read as soon as they're received, you can use SMS marketing to send timely, valuable messages to your customers.
For example, if you run a food truck, you could send a message out to your customers at 11AM, announcing where you'll be located for lunch during the day, and any daily specials/discounts you are running. Your customers will appreciate this information – and just reading about your food may be enough to make them choose your business for their daily lunch! That's a win-win!

4. Implement a Strong List-Building Strategy
Your SMS marketing campaign is only as effective as your SMS marketing list. You need to implement a list-building strategy, where customers opt in to receiving your marketing messages. To do this, you need to add value, and give customers a reason to opt in.
Discounts and special offers are probably one of the best ways to build your SMS marketing list. Some customers may not want to give away their phone numbers – but if they get a free meal or a discount on your products in exchange, they're much more likely to opt in.
You should also have information about your SMS marketing campaign and offers posted throughout your website, store, and on printed/digital advertising material, so that customers will be able to easily opt-in, no matter where they're interacting with your company.

5. Offer Customer Loyalty Rewards Through SMS
A great way to make sure that customers continue to receive your SMS messages is to offer loyalty rewards.
For example, you may give a customer 50% off a meal when they first sign up for your SMS messages. Then, if they stay on your marketing list for a month, you can give them a voucher for a free meal, or another special offer.
If your customers know that they'll receive rewards and discounts just for staying on your SMS list, they're much less likely to opt-out, and that means your SMS list will be even more effective!

6. Choose the Right SMS Marketing Service
There are quite a few SMS marketing services that you can use to send messages to your customers. However, some of them are very expensive, and can be very difficult to use. Ideally, you will want to choose an SMS marketing tool that is affordable, powerful, and is easy-to-use, requiring no specialized software or hardware.
DialMyCalls is a good choice. With DialMyCalls, you don't have to spend money on expensive service contracts – you simply pay for messaging credits, and buy more when you need to send more SMS messages.
Affordable and easy-to-use with no contract, DialMyCalls is ideal if you're interested in the power of SMS marketing, but don't know where to start.
Start Using DialMyCalls Today – And Follow These Tips For Success!
Interested in SMS marketing? Sign up with DialMyCalls now for 25 free credits – and see why our simple SMS, voice, and email messaging platform is being used by top companies all across the United States and Canada!
By using our SMS messaging service and the 6 tips from above, you're sure to develop a powerful, engaging SMS marketing program that will help you build a more loyal customer base, and increase your revenue and profitability.
Got more questions about our services, or how to use our platform? Contact us, and we'd be happy to help you!
← Previous Article
Next Article →
Sign up now and try our services for free!
Use the promo code DMCBLOG and get 25 free extra credits