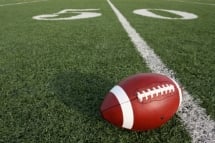 Are you ready for some Football!? Gear up for the upcoming 2011 NFL season with our party planning tips and tricks.
Today (July 25, 2011), the NFL lockout should finally be lifted as fans rejoice and prepare for the official 2011 football season. DialMyCalls is here to offer some party planning tricks so you are able to host the best football bash on the block!
[click to continue...]
Sign up now and try our services for free!
Use the promo code DMCBLOG and get 25 free extra credits