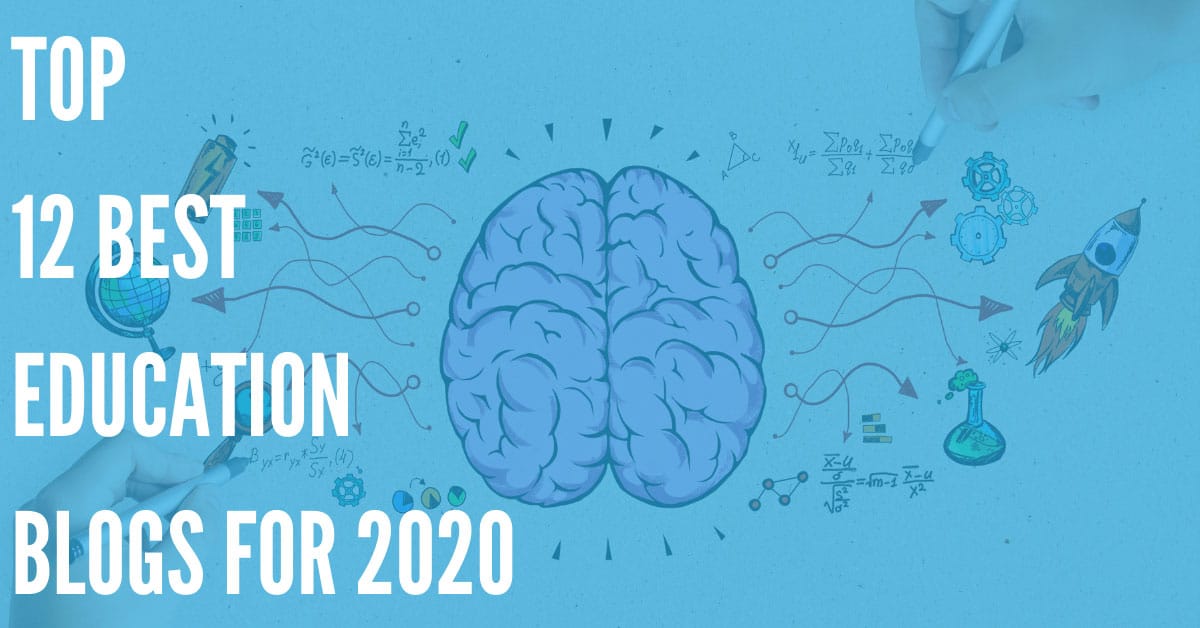 What are the best education blogs? DialMyCalls takes a look at our top 12 favorite education blogs to start your classroom out on the right foot in 2020.
We owe a lot to teachers. And we at DialMyCalls know the lengths that teachers and administrators go to to provide students with the best education.
1. EmergingEdTech
Kelly Walsh is an educator, administrator, and the founder of EmergingEdTech. He focuses mainly on using his blog to discuss how technology can impact education, especially as it changes over time.
Walsh keeps an eye on trends in the EdTech arena as they emerge and develop. He also adds his own ideas about where new tools could become applicable.
Check out this post on why students should blog as well as Walsh's take on competency-based education.
2. EdSurge
EdSurge, founded in 2011, is a Bill & Melinda Gates Foundation grant recipient. The goal of the blog was to connect educators with the many emerging EdTech entrepreneurs.
They continue to do just that, publishing posts about a variety of topics. These include as rethinking the way we do recess and a podcast covering topics such as food scholarships at colleges.
This blog can be beneficial for teachers and administrators alike looking for new and better ways to get things done.
3. Edutopia
Edutopia is a product of the George Lucas Educational Foundation. Their mission is to transform education so that it has the greatest possible effect on students. They focus on setting up students in kindergarten through 12th grade with a quality education. The goal is that this will allow them to thrive in future education endeavors, careers, and their adult lives.
Their blog includes topics such as parent engagement and social and emotional learning. Specific posts include topics such as how Sesame Street became so popular.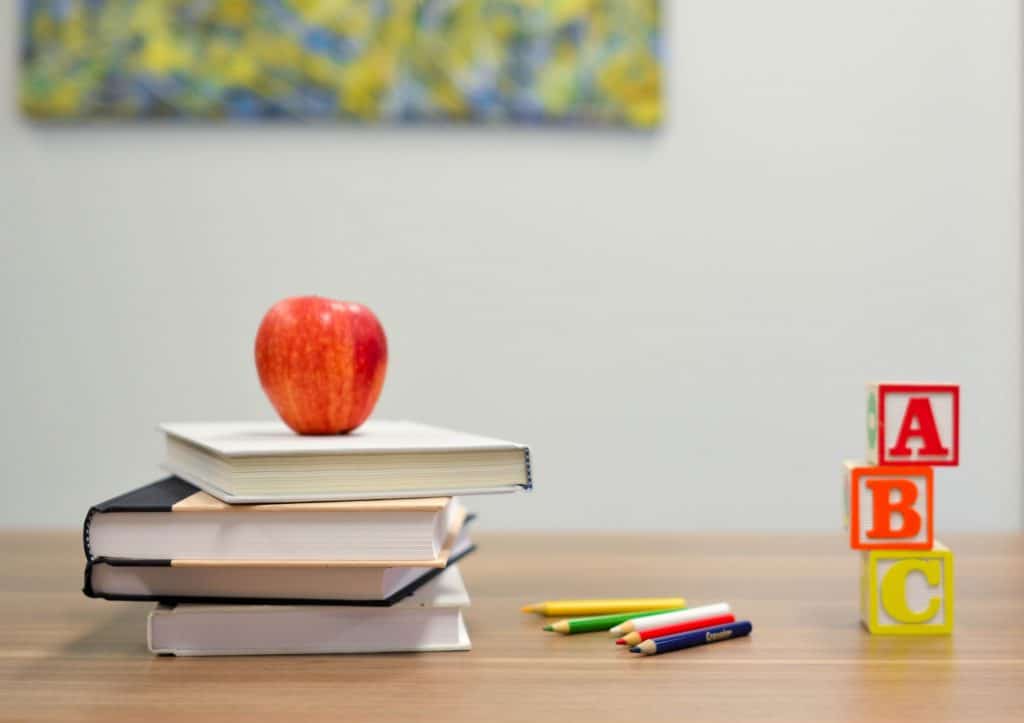 4. The Curriculum Corner
The Curriculum Corner provides fewer articles on trends and examples to follow. Instead, this blog is a source for creative, engaging resources that can weave Common Core Standards into a broader curriculum.
All resources on the Curriculum Corner are free, and you can find activities targeted towards a variety of grades and subjects. Our favorites are the Gingerbread Shapes shape identification game for littles and Number The Stars book study guide for older elementary kids.
5. Ditch That Textbook
Ditch That Textbook is run by Matt Miller, an educator, author, and innovator who looks for meaningful ways to use technology to keep students engaged with their learning. The advice he provides is practical and easy to understand.
He's not in favor of ditching all textbooks—just in providing educators with options other than textbooks so they can mix and match depending on their classroom's needs.
We love this post about ways to use art in any class.
6. Think Inclusive
Think Inclusive is all about—you guessed it—inclusivity. The site's goal is to provide resources to teachers, administrators, students, and parents that encourage inclusion of people of all abilities. They state that often, all that's needed for inclusivity to happen is for someone to ask.
We think everyone can benefit from their lists of 10 books every inclusionist should own and 10 things not to say to an autistic person.
7. The Innovative Educator
Lisa Nielson is the Innovative Educator. She's also an educator herself, and used to be a very bored and frustrated student. To address that, she tried to be as innovative as possible in creating ways for kids to stay engaged and interested while preparing them for success in later life.
We particularly like Nielson's post on the necessity of accessibility.
8. Parent Toolkit
Parent Toolkit is the first parent-specific blog on our list. They cater specifically to parents so that they best know how to support their child's development in every way, regardless of the amount of support they receive from their child's school.
Their posts on What Parents Should Know About Adderall on Campus and Nurturing The Tween-Parent Relationship are particularly interesting.
9. Teach Junkie
Teach Junkie, like the Curriculum Corner, is a source for educators to find lesson ideas and activities across various grades and subjects. They're organized by grade, subject, and theme, meaning you can find a free activity guide for any occasion.
Our favorites are these lists of 100th day of school resources and activities to use in conjunction with the book Tacky The Penguin.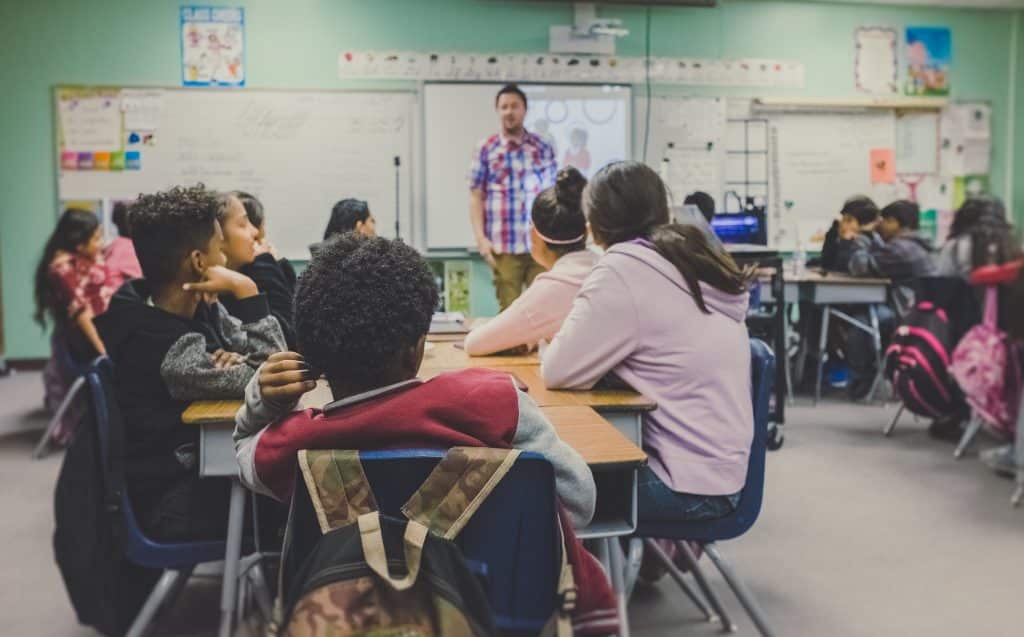 10. Inside Higher Ed
Inside Higher Ed focuses specifically on news and trends in the higher education sphere. Rather than discuss these topics from a classroom perspective, the blog addresses news and issues in a way that caters to professors and instructors at colleges and universities.
This article about a University of Wisconsin professor is a good example of their no-nonsense and informative writing style.
11. WeAreTeachers
WeAreTeachers aims to be a virtual teacher's lounge. They provide their readers with lesson plans and activity ideas as well as advice, support, and the occasional giveaway.
They have posts on every topic imaginable, from the best dry erase marker for the classroom, to anti-bullying books for kids of all ages, to the group of high school teachers and students lobbying for an end to child marriage in Pennsylvania.
12. DialMyCalls
Of course, we don't think any list of education blogs is complete without mentioning our own blog. While the DialMyCalls blog isn't specific to education, it does often include posts targeted towards administrators, parents, and teachers.
These posts on the key to strong parent-teacher relationships, how to increase participation in athletics, and what to do when a wildfire approaches your school are all practical advice for those responsible for students' safety and well-being.
That's why the DialMyCalls platform is set up with schools and teachers in mind. Schools are one of many groups that we know can benefit from quick, clear, and consistent communication.
Whether it's sending out school closings during bad weather or planning conferences with parents, mass text messages and voice broadcasts can be a useful tool in a teacher's toolbox. Learn more about how you can use DialMyCalls for your school today – sign up for a free account right now!