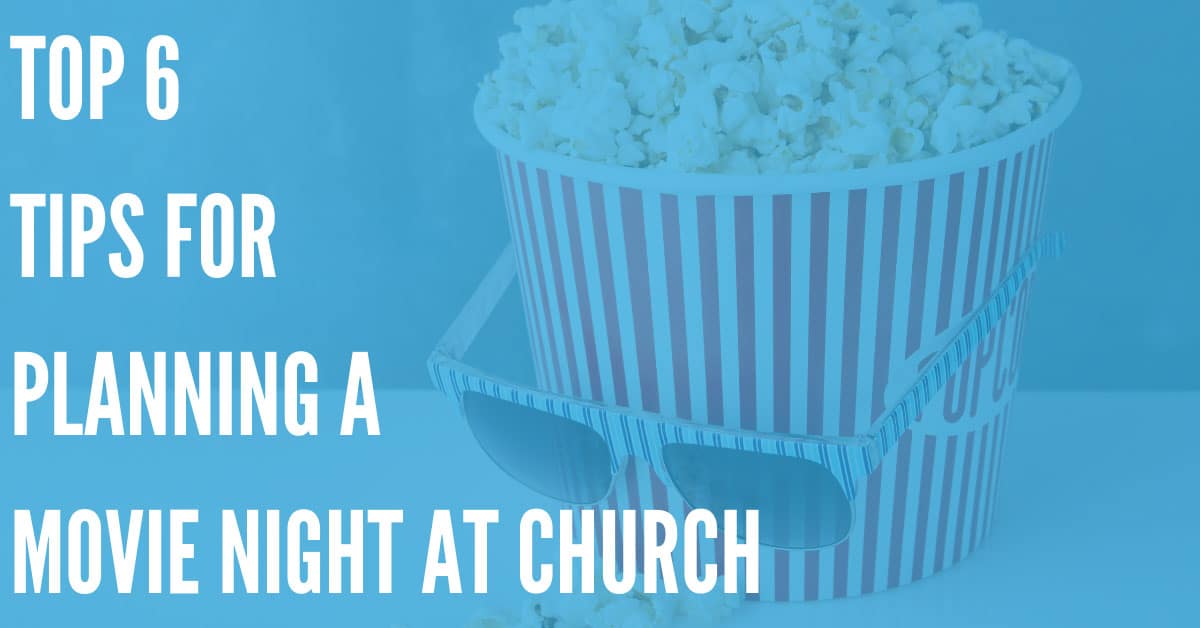 Hosting a movie night at your church is a great way to connect with both your current church members, and your local community. If you've been looking for a fun, family-friendly event for your congregation, a movie night is a fantastic option.
But how can you put on a successful movie night? What are the right steps for planning your movie night? In this article, we'll discuss everything that you need to know. Read on, and get all of the details now.
1. Choose Your Movie (And the Theme of Your Event)
First things first, you'll need to choose a movie to watch. If you have a good internet connection at your church, you can stream a movie from websites like Netflix, Amazon Prime, PureFlix, or any other streaming service. Otherwise, it may be best to stick with a good old-fashioned DVD, or a Blu-Ray if your A/V equipment can play them.
You should think about the theme of your event, too. If you're looking to promote the event to families, you should pick a family-friendly movie like a Disney movie! You can also screen a movie with Christian themes and a great message, or even show a documentary, if your event is targeted to older believers, rather than kids.
One popular theme is a "date night" movie night, where parents can drop off their kids to watch the movie, and be supervised by church volunteers for a few hours – while the parents get to sneak away for a bit and enjoy a romantic dinner, the kids will be entertained and safe at the church!
2. Pick the Right Venue – Go Outside, If You Can!
If the weather is good, it's easy to show a movie outside. All you need is a large sheet or screen, and your church projector. Your A/V team should have no problems setting up the equipment, though it may take a little while.
Then, attendees can bring their own blankets and chairs, and relax on the lawn while they enjoy the movie, and the nice weather. If you do opt for this, though, we recommend having a backup plan, in case the weather doesn't hold up!
The other option is to show your movie inside the church sanctuary. This is a great idea during the colder months of the year, or if the weather isn't looking too good. If you have an especially big crowd, you could even rent out a local movie theater – many smaller, independent theaters would be happy to host your movie night.
3. Get a License for Screening Your Movie
Can you get away with showing a movie without a license? Sure, in some cases. But in the unlikely event that you are caught showing a film without the proper license, your church could face stiff penalties. Even though you're not charging for attendance or making a profit from your movie night, you need to have the proper license.
The good news is that the cost of obtaining a license for screening your movie is quite low. CVLI – Church Video License – is a great resource that you can use to find a license for the movie you're showing. Don't skip this step, and try to show a movie without a license. Not only is that somewhat unethical, but you're risking steep penalties if your church is caught by copyright authorities.
4. Promote and Advertise Your Event in the Community
Once you've planned all the details – the time, the place, the movie you're showing, and so on – it's time to advertise your event! We recommend:
Putting up signs and flyers outside your church and in the local community
Announcing the event during the church service in the weeks leading up to it
Sharing information about your event on Facebook and other social media websites
Putting handouts or information about the event in your church bulletin
Placing posters announcing the event throughout your church
Using an SMS text messaging service like DialMyCalls to send text reminders to church members the day before the event
Do some thinking, and determine which methods of promoting and advertising your event may be right for your church and your community, and make sure everyone who wants to come knows about it!
5. Plan to Provide Refreshments During the Event
Popcorn is a must, of course – and easy to prepare with a microwave, or on the stove, or even with a dedicated popcorn popper. It's cheap, too, making it a great option! Good beverages for a move night include sodas, lemonade, water, and iced tea! If your movie night is going to be in the winter, hot cocoa and hot tea or coffee are also great options. Snacks like chips and pretzels are also a good choice. Make sure you've got plenty of food, cups, plates, and bowls – and volunteers to help serve the refreshments!
6. Prepare and Test A/V Equipment Before the Event
The last thing you want is for your movie night to be plagued with technical difficulties. Before the event, you and your A/V team should test the projector, speakers, DVD or Blu-Ray you're using, and other such systems to make sure that everything is working seamlessly. There's always a small chance something may go wrong – but testing your equipment beforehand minimizes this risk, so it's best to make sure you check everything before the big day!
Follow These Tips – And Host the Best Church Movie Night Ever!
The process of planning a church movie night may seem a bit intimidating, but with these helpful steps, you should be able to handle every step of the process with ease. So take another look now, and think about hosting a church movie night in the near future! It's a great way to provide fellowship time for your church members, and to connect with the local community – and everyone who attends is sure to have a blast.