Zapier Integration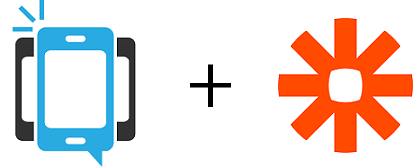 Send SMS Text Messages & Automated Phone Calls To 100s Of Apps With Zapier
Customers now have the ability to add voice broadcasting and text messaging to hundreds of apps with our brand new Zapier integration. To get started you will need an account with both DialMyCalls and Zapier – both services offer the ability to create and account at no cost. To create integrations with the hundreds of apps that Zapier has to offer you will of course need accounts with those individual products as well.
Once you have logged into Zapier you can "Make A Zap" which will allow you to select the app you are wanting to integrate with DialMyCalls. There are two choices when creating a new zap, a "Trigger App" and an "Action App" – DialMyCalls will always be the action app.

Customers can set up a zap to trigger a phone call, text message or the simple addition of a contact to their DialMyCalls account. Below are details on each one of the triggers that our Zapier integration offers: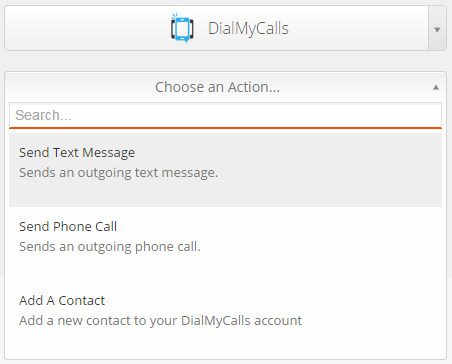 Automatically Send A Text Message
With your trigger app selected you can setup the text message action that will utilize DialMyCalls. Let's say that you are using an eCommerce app available through Zapier and would like to send your customer a text message (action) when they complete a purchase (trigger). Zapier will allow you to select the eCommerce app as the trigger and then you can set up the SMS broadcast that will go out as soon as that trigger occurs. You are able to create the name for your broadcast, select your DialMyCalls Keyword, type out your text message that will be sent and then you can select the phone number field from your eCommerce app. Once this Zap is created, it will automatically send out a text message to your customers when they complete a purchase!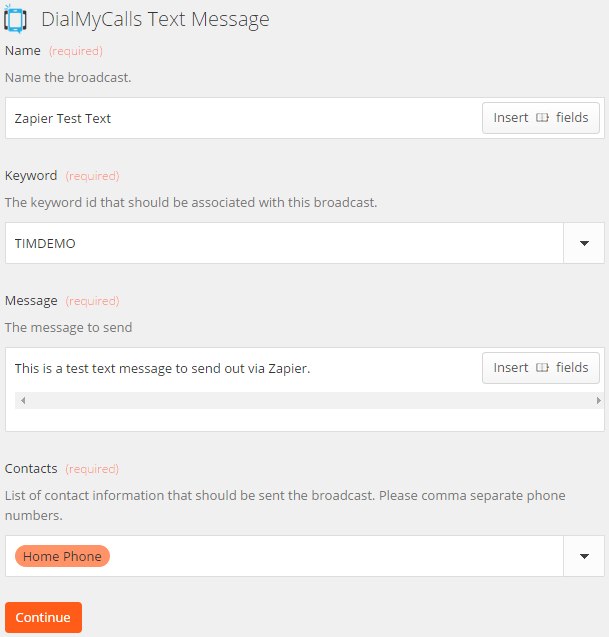 Automatically Send A Phone Call
Create a zap that will allow you to select a trigger from your favorite app and then have DialMyCalls send out a voice broadcast. From within Zapier you are able to name your broadcast, set the Caller ID that will be displayed on your recipient's phone, select a pre-recorded message*, and then select the contact from the trigger app that will be sent the broadcast. *You must log into your DialMyCalls account to verify a phone number to use as the Caller ID and create the recording that will be sent out.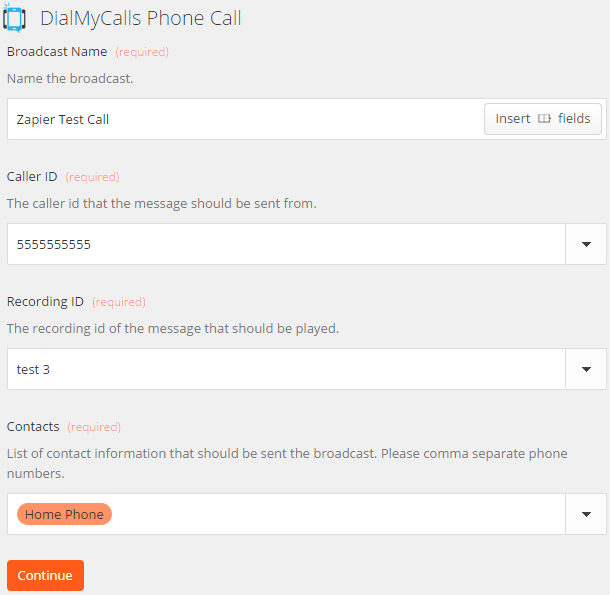 Add A Contact
Sync the contacts from your trigger app to DialMyCalls with ease! Let's say you are using Google Contacts and want to add a contact to both Google Contacts and DialMyCalls but do not want to have to do it twice. With Zapier you are able to select Google Contacts as the trigger app and DialMyCalls as the action app so that whenever you add a contact to Google, it will automatically add that same contact to DialMyCalls – you don't have to do it twice any longer! You are able to sync up the First Name, Last Name, Phone Number, Email Address and one additional field from your trigger app into your DialMyCalls account. *A 10-digit phone number is mandatory when creating a zap to sync your contacts.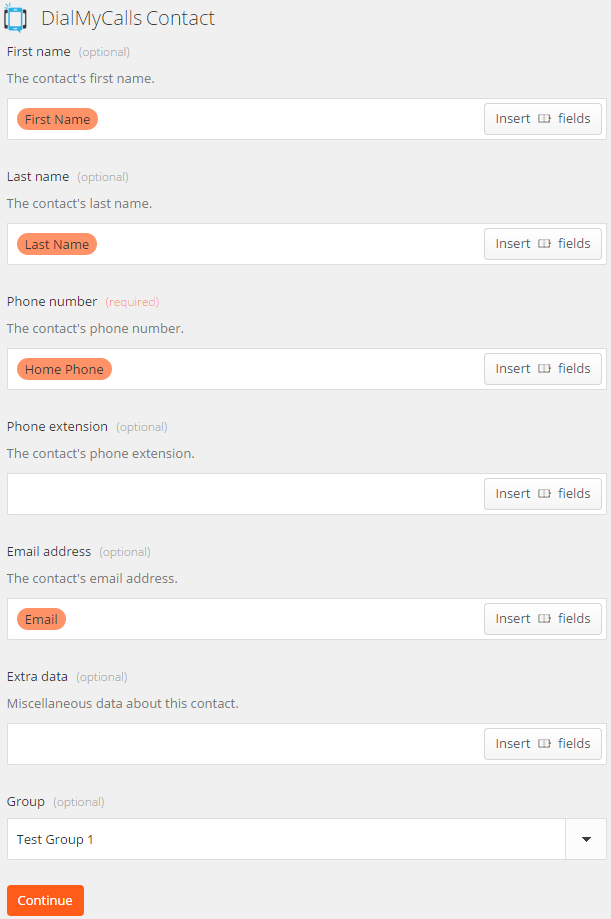 The sole purpose of Zapier is to give you an extremely easy way to integrate your favorite app with DialMyCalls without having to jump through a ton of technological hoops.
If you have any additional questions on how to use Zapier to integrate with DialMyCalls, please contact us.