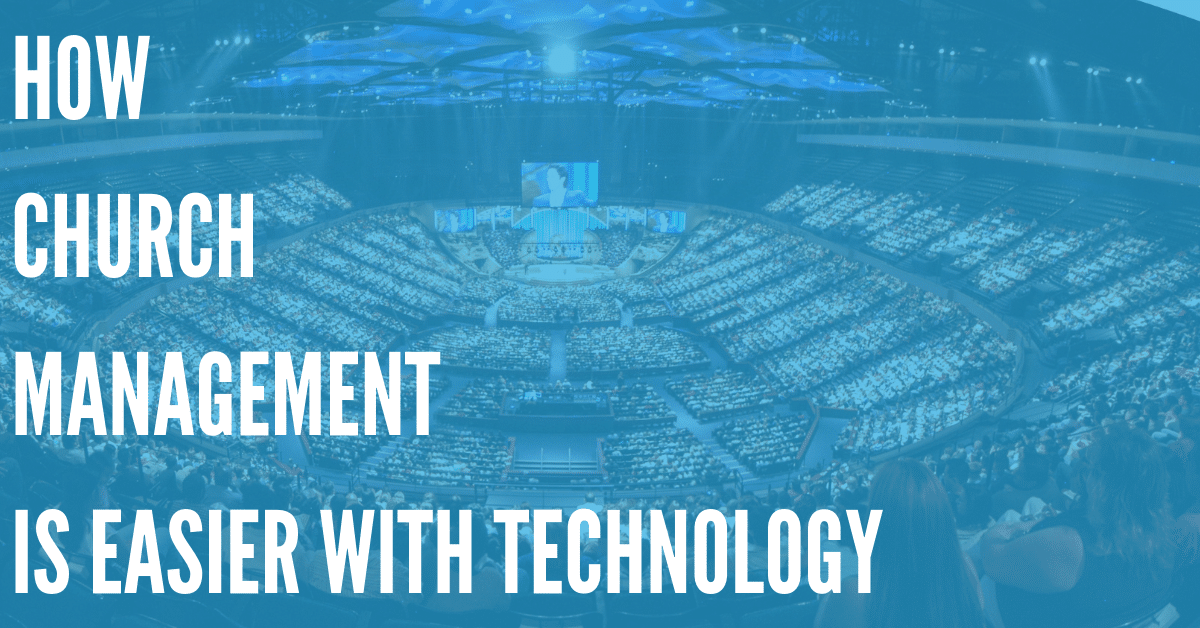 Managing a church is about more than preaching a sermon every Sunday. Church leaders are responsible for keeping their staff, volunteers, and congregation consistently informed and involved. Thankfully, there's plenty of technology that can help make such a big job easier ‒ automated church systems that make use of church texting services or youth ministry texting plans can be hugely beneficial.
Automated church systems can be useful in all areas of the church. These programs can allow pastors and church administrators to get the small stuff out of the way quickly, allowing them time to focus on investing in the faith and fellowship of their members.
Improving Staff and Volunteer Communication with Automated Church Systems
Anyone who's worked for or with a church before knows that there are a lot of moving parts. The individuals and groups that keep the church running smoothly may include:
Senior pastors
Youth pastors
Children's pastors
Deacons
Sunday school teachers
Worship team members
Volunteers
A church texting service, or other automated church system for communication, can serve this purpose. Mass text messages or voice broadcasts can allow leaders to communicate with everyone – or everyone within a specific group – at the same time. This ensures that all staff members or volunteers are on the same page.
For example, consider a worship team. Likely, there are multiple people available for each position each week. On any given week, the combination of people could be different and they could be responsible for knowing any number of different songs.
With automated church systems, you could regularly send out updates just to those members scheduled to perform that week. You can remind them of the set list and even attach the music or videos of the version you like best. Your messages could link the members to a signup page for future weeks or thank individuals who participated in the past.
Using a church texting service simplifies this process. The leader of any group or program can send out one message that reaches everyone at once. They can even record or write these messages in advance, allowing them to focus on other things throughout the week.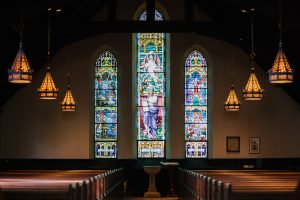 Increasing Congregation Engagement with a Church Texting Service
Automated church systems aren't only useful to organize staff and volunteers in advance. They can also be used to organize and engage your attendees during a service.
Consider all of the information you gather from or communicate to your congregation:
Attendance records
Financial giving (tithes and offering)
Questions, comments, or concerns
Scheduling notes
Visitor information
Prayer requests
Obviously, a church texting service or voice broadcasts could communicate some of this information. Some of the rest, though, you likely compile via paper handouts. What if instead, attendees could text in their information?
One option is to present your attendees with a short code related to a specific topic. For instance, post flyers around the church that ask those interested in online giving to text GIVE to 54321 or those interested in volunteering at the church picnic to send the word PICNIC. Depending on what they sent, they'll receive a different response.
This could save time during the service. Those who already know that they'll be out of town on the day of the picnic won't have to listen to announcements about it each week, for example. It also allows those who work at the church to save their precious time by directing attendees to easy–to–find answers instead of answering the same questions themselves 18 times a week.
Expanding Your Reach and Involvement with Youth Ministry Texting
In most cases, the preteens and teenagers in the youth group are the heart of the church. That's why youth ministry texting can be another important and valuable part of automated church systems.
One of the challenging parts of youth ministry is communication. The kids are often old enough that they come and go without their parents, but the parents ultimately decide what they're allowed to participate in and usually provide transportation. Most churches count on parents to reinforce key points and beliefs throughout the week, too.
Youth ministry texting via mass text messages can help in two ways: communicating with youth and communicating with their parents.
It's important to communicate consistently and clearly with the youth in your church. They're often forgetful or disorganized, but can be enthusiastic and passionate when kept in the loop. Reminding them of events or tasks can help keep them focused and excited to be a part of the group.
Communicating with their parents is also key. No matter how many times you tell your youth something, some will probably forget to tell their parents. By contacting parents directly, you're allowing them to plan ahead and reinforce the values or lessons you're sharing each week.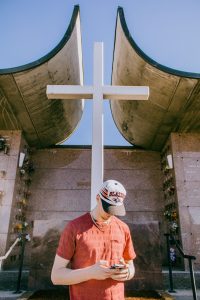 Bonus Round: Top 15 Uses for Automated Church Systems
Every church is different, but most have several aspects in common. While we don't have the time to write (and you don't have the time to read) in–depth explanations of every use for church texting services or other automated mass communications, we do hope to spark some ideas that will work for your church. Here are 15 ways to use automated church systems:
Gathering prayer requests throughout the week
Sharing prayer requests with members
Sending emergency weather alerts to attendees
Advising event attendees on special parking or sign-in instructions
Sending parent updates about children in Sunday school or nursery
Providing online links for tithing or offerings
Thanking guests for attending
Changing directory information for members
Raffles during or before a service
Fielding questions related to the message
Asking for in–kind donations or volunteer services
Scheduling meetings or rehearsals
Sending encouragement throughout the week
Sharing book suggestions or Bible study reading guides
Facilitating online signups for an interest meeting or mission trip
Next Steps: What Automated Church Systems Mean for Your Church
It's clear that there are many ways to use automated church systems. Church texting services can help keep everyone in the loop and on the same page, which can be instrumental in letting your church run smoothly.
A church that communicates well allows its leaders to focus on the bigger picture: spiritual growth for congregants, staff, and the community.