How a Large Football Team Uses DialMyCalls to Communicate Across 15 States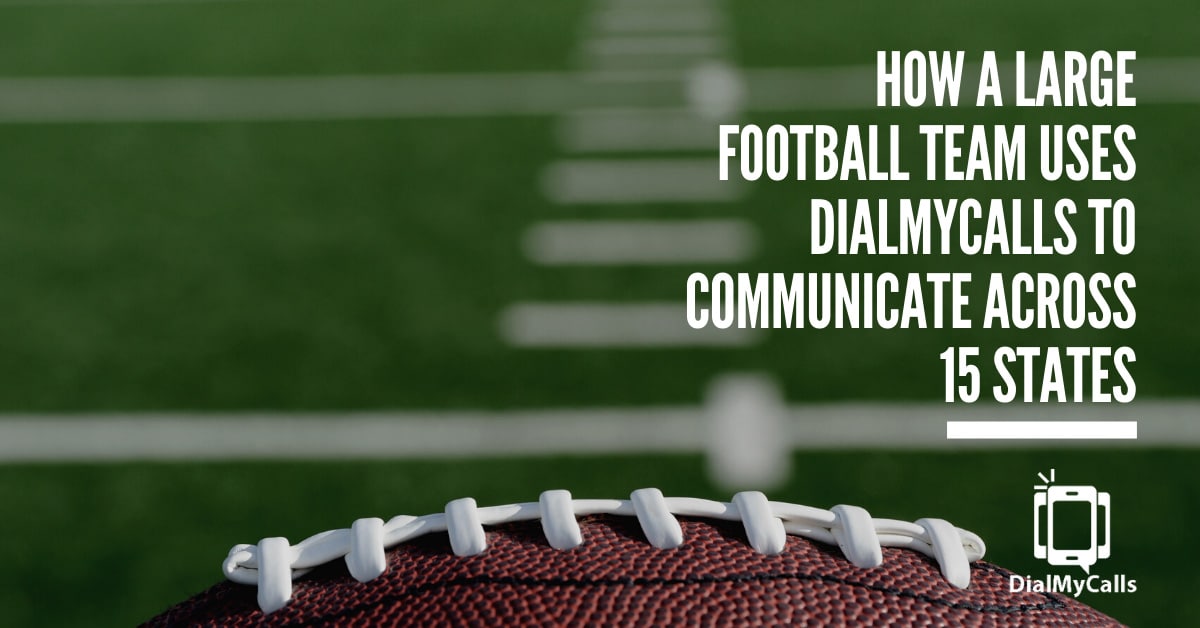 Managing a sports team or league while maintaining a professional and consistent relationship with all of the players and coaches isn't an easy task. Rather than spending countless hours each week calling players or coaches individually, mass notifications are here to save the day! One of our clients, Gridiron Developmental Football League (GDFL), was looking for a way to streamline communication with teams across 15 states and get back to what they love doing – enjoying football!
Making A Call (Or Forty)
How does saving a minimum of 4 hours a week sound? Pretty good, right? During peak football season Tracy Hardney-Scott, the COO of the GDFL, reported that the organization's early days were spent communicating between leadership, coaches and other parties by individual phone calls. This took the company a minimum of 4 hours a week to complete. Hardney-Scott began doing online research to find an option to facilitate professional and efficient mass communication. That's where DialMyCalls comes in.
Professionalism On And Off The Field
Hardney-Scott came across DialMyCalls and our program piqued her interest. She contacted the DialMyCalls team and quickly received a call from a representative. The speed with which she first heard back from the team was a major selling point for her. The GDFL utilizes the voice broadcasting feature offered by DialMyCalls to deliver time sensitive notifications like game cancellations or weather alerts. In case an emergency does arise, GDFL utilizes our Contact List Feature to reach the right people in seconds. Hardney-Scott's contacts are already saved within the DialMyCalls platform; she can simply select specific contact lists and send a message immediately. This speed is particularly important to keep coaches and players safe during emergency situations.
While Hardney-Scott usually uses DialMyCalls' voice broadcasting feature, she appreciates that other members of the GDFL leadership, including team coaches, can use features like mass email and mass text messages. In fact, different members of the leadership team can have access to only those contact lists and messages that apply to them.
This access that the coaches and other leadership team members have plays a huge part in allowing each team to function autonomously. This is all a part of the professionalism that the GDFL strives for. Saving time and using DialMyCalls, allows coaches and others to focus on their own jobs.
Hardney-Scott agrees that DialMyCalls could be a useful tool for any sports organization, and feels strongly that any users will appreciate the efficiency of the program.
How has DialMyCalls impacted this football program and many other businesses? Check out the Gridiron Developmental Football League Case Study and take a look at all of our other Case Studies to learn more about or mass notification system!