6 Questions That Will Help You Determine How Effectively You Communicate With Your Employees
Posted by Tim Smith in Business Continuity on August 3, 2015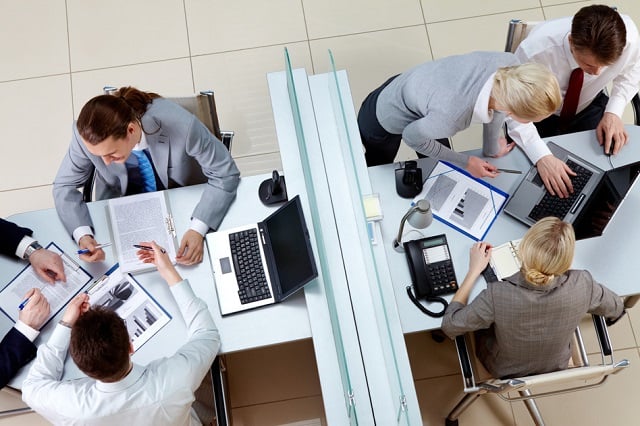 You may think that you are effectively communicating with your employees, but ask them and you're probably in for a big surprise. It seems easy enough on the surface, but communication in a work environment is complex and often confused with talking. If your employees are continually not getting your point, or even underperforming, it is probably time to take an inward look at the ways in which you can improve on your communication skills.
Do You Know Your Audience?
Not every business model is the same, and different employees will relate to your communication efforts in some ways better than others. For example, in a business where the majority of your staff is young, a mandatory, after hour, two hour staff meeting is not going to be well received. Consider other forms of communication such as small group meetings, emails and even SMS text messaging.
How Well is Your Command Center Structured?
For larger companies it is imperative that individual employees are able to easily identify who they are reporting to and who will be providing them with vital work information. This allows you to single out smaller groups quickly and always communicate information that is relevant to certain departments or positions. This could even save you time by allowing the supervisors of smaller teams to communicate your messages to their group.
Are You Providing Clear Direction?
Like you, your employees are goal oriented. Share your goals for the company with your employees in order to provide a clear direction for them to head in. This allows them to see what needs to be done and get excited about doing it.
Are Your Employees Empowered?
Along the way, many leaders lose the fundamental principle behind communication. That is, how does it differ from talking? Communication implies a two way conversation, where both parties are given equal audience. Ask what they think as you are working through your message, and make sure that you are listening and responding appropriately.
Do You Know Your Employee's Concerns?
Members of your staff are not all necessarily leaders, and may not feel comfortable with face to face communications. Provide them with a way to voice concerns without confrontation. For example, you could take advantage of a mass notification company's anonymous inbound complaint line and use it like a digital suggestion box. An employee would only need to know your personalized vanity number to bring to your attention any of their concerns without revealing their identity. A voice broadcasting company such as DialMyCalls would also be a great asset when it comes to finding alternative communication methods, as they also provide SMS text message broadcasting.
Do You Know Your Employees as People?
You might have a firm grasp on who your audience is, but how well do you know your employees? Messages from superiors in the workplace are better received when the superior also takes time out once in a while to just say hello, or ask how their weekend was. Small talk is a communication method that helps to build trust, making the big talks better heard.
Effective communication in the workplace boils down to mutual respect. Speak to your employees like they are a vital part of your company, and they will rise in order to meet that expectation.