6 Tips For Being the High School Coach of Every Kid's Dreams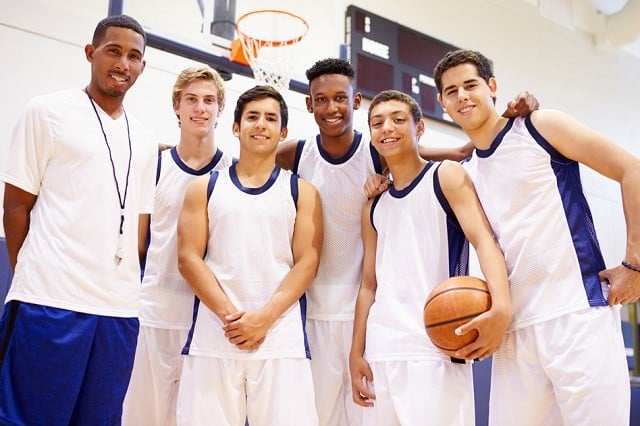 Whether it's baseball, football, basketball, or another sport, coaching high school athletic teams certainly has its challenges. If you are just starting out on this rewarding, yet sometimes frustrating, path then these tips will help you get started off on the right foot:
1. Make Sure the Word is Spread for Tryouts
In a high school setting especially, you want to make sure that every kid has an equal opportunity to get on to your team. Be very verbal about your upcoming tryouts, post signs around the school, and ask that it be announced over the PA system. If your school is set up with a school notification system like DialMyCalls, you may even consider sending SMS text messages to the parents to help build up excitement for your team.
2. Be Objective When Choosing Your Team
It can be very easy for a new coach to succumb to pressure and pick popular students over the best talent, but don't fall into that trap. Make sure that you are judging each student on their athletic abilities and skills, and not picking kids because you know that they are school favorites.
3. Get to Know Your Players
Great coaching comes from knowing the people you are trying to coach. Take the time to watch and learn about the strengths and weaknesses of your athletes, listen to what they have to say and get to know them as individuals as well as a team. This will help in gaining their trust and confidence, which will inevitably lead to them giving their all at each game.
4. Be Clear With Your Practice Times and Game Schedule
To avoid no-shows and last minute headaches, make sure that you are able to provide all players with a schedule of practice times and games immediately. You can also send that schedule to the parents via automated phone call so that they always know when and where their kid(s) will be playing.
5. Identify Your Starters
Know matter what sport you coach, you will eventually have to choose which players will make up your starting line-up. In addition to the obvious skill and knowledge of the sport, you should also be looking for signs of confidence and leadership when making these tough decisions. Follow the same rules as you did during try outs, and make objective decisions rather than emotional ones.
6. Make Arrangements for Scrimmage Games
It is one thing to play practice games against your fellow teammates, and something entirely different when up against a team you know nothing about. Get to know the coaches at nearby schools so that you can make arrangements with them to schedule a few practice games before the season starts.
Signing up as a high school athletic coach is a big responsibility with big rewards. The most important thing to remember that it is a sport, and meant to be fun, and it's your job as the coach to ensure that is achieved above anything else.