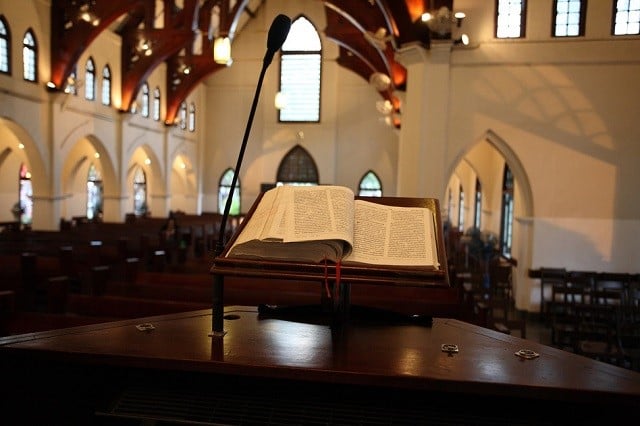 Churches are the center of the community, hosting numerous events throughout the year in order to bring people together. When you are called upon to host one of these events, you are given a lot of responsibility. Follow these tips to help make every event your church hosts a success.
1. Set Up a Monthly Calendar
A lot of time goes into planning events for your church, and the sooner you know what you have going on and when, the better. Use a large calendar and begin picking the dates for your various events so that you can begin to plan them as early as possible.
2. Know Your Budget
It can be very easy to lose track of how much you are spending when picking out decorations and choosing caterers. With each event that you have planned you should first budget how much the church can afford to spend. Once your event planners take over, they should then take that amount and allocate it to each portion to ensure that they do not exceed the budget.
3. Delegate Each Event
With as much as you already have on your busy schedule, planning and hosting church events may become burdensome. Choose key people in your church community who have the free time it takes and put them in charge. Be confident in their ability to make each event a great one, and only intervene when absolutely necessary.
4. Make Communicating Easy
You will want periodic updates on the progress of your church programs and parties, so ensure that the leaders of the planning are able to easily reach you. Put aside a set day of the week and time where you meet with them to discuss what has already been planned and what else needs to be accomplished.
5. Advertise Your Church Events
In order to make sure that your community shows up for these events, you have to ensure that they know about them. Allow the organizers to make postings in your weekly newsletter and on your website to reach as many people as possible. You can also give them access to your church notification system so that they can send automated phone calls and text messages to your congregation to let them know about your upcoming celebrations along with the details.
6. Be Creative With the Food
With most church events and activities, food is at the center. Be creative in your choices to entice your community to come out and celebrate. You could host themed dinners like Italian night or Chinese food, or forego the standard baked goods for dessert and set up a sundae making station.
7. Dress Up the Venue
Whether it is being held in the basement of your church or at a fancy restaurant, your church events should be personalized to suit the occasion. Your most creative church members should be able to add those extra details that will give your events a festive appeal.
Church events bring the community together in a way that is less restrained than the weekly services. When hosted correctly, new friendships will be formed and your congregation will walk away with a sense of fulfillment.