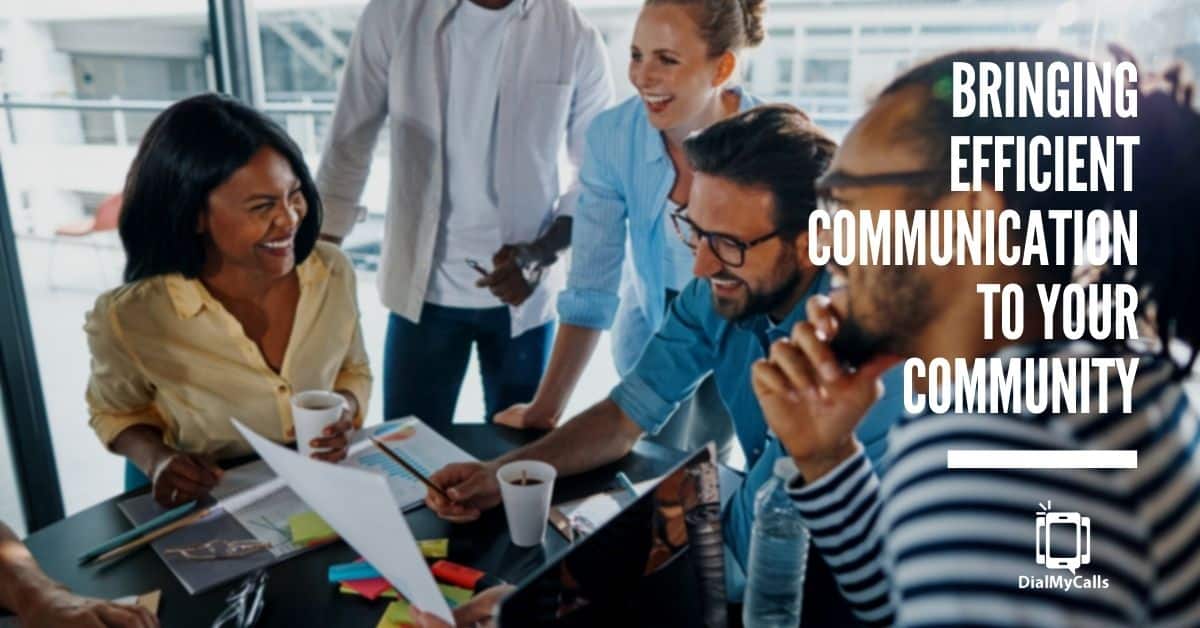 Technology makes everything easier, right? Well, it does if those you wish to communicate with are using the same technology as you are. There are a plethora of reasons why there might be a technology disconnect between you and your community. This doesn't have to present itself as a problem. In fact, with DialMyCalls we offer multiple communication methods to find what works for your business whether that's email, mass text, or voice broadcasting. A lot of times it's a combination of more than one communication route to reach as many people as possible! 

If you've been struggling to connect with your community, customers, or employees, the idea of sending mass notifications may seem too good to be true. We're here to tell you – it's not! And we have the data to prove it. Let's take a look at Sentry Management, an accredited management organization by the Institute of Real Estate Management. 
A Community Without Communication
Sentry Management is an organization that provides accounting systems, community managers, and advanced technology systems in an effort to manage homeowners associations and condominiums in a way that keeps operating costs low while maintaining property values and improving the quality of life for residents. Before DialMyCalls, phone communication was restricted due to the community's demographic being those ages 55 and up. Many of the residents did not have computers or, if they did, they struggled to use them properly. When it came to communication, Katie Ciccotelli, a Community Association Manager for Sentry Management, voiced her frustration with her team individually calling each household – over 700 phone calls had to be made for each notification!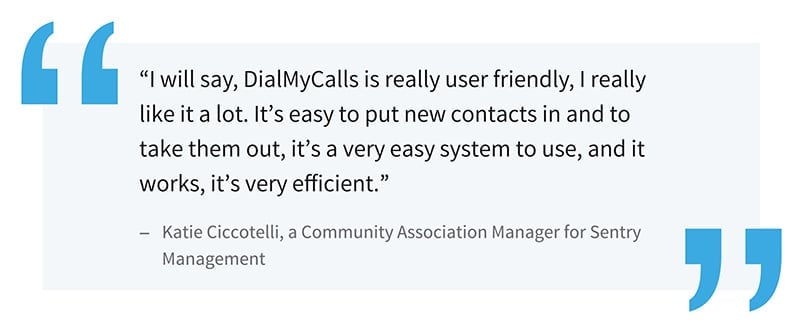 There is a solution, and Ciccotelli is thankful to have picked it up quickly. In her many years of working in her community, she's found one tool that has numerous applications. That's where we come in. 
Getting The Message Across
What brought Katie to DialMyCalls? This is what she had to say: "When I had started [working for Sentry Management], somebody had told me about [DialMyCalls]. A previous manager, perhaps. They had told me that there was a system out there that could help. That there was a system out there that would help greatly trying to get a hold of everybody at one time." After meeting with Katie our team discussed solutions to this problem including sending voice broadcasts. One of the standout features to Sentry Management after learning about DialMyCalls was the DialMyCalls mobile app for both Android and iPhone that allowed their team to send out calls from anywhere. Katie also praised our voicemail feature which allows for the residents who cannot answer a call to receive it as a voicemail. Finally, she was overly impressed with the speed and competence of our customer support as she was onboarded.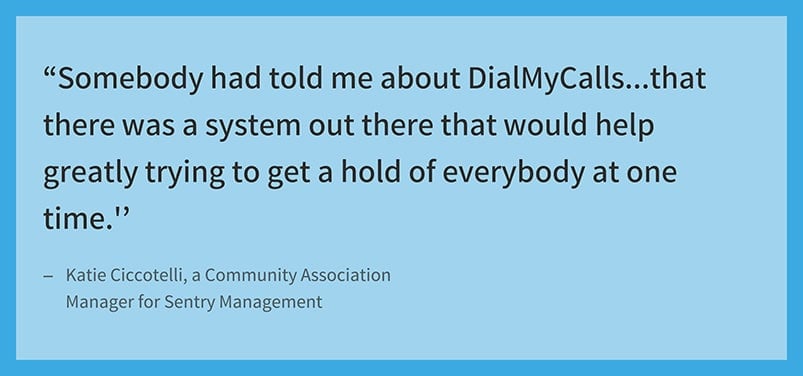 For many businesses, communication is everything. It's easy to see why DialMyCalls is so useful. Being responsible for so many residents is a hard job, but using DialMyCalls simplifies what otherwise can be an extensive, time consuming process. DialMyCalls has a place in the toolbox of every organization that needs immediate mass communication with a large group. Check out the Sentry Management case study, browse all of our case studies or jump into your no strings attached free trial!