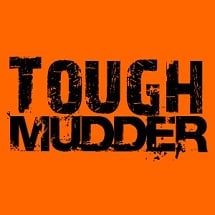 The team at DialMyCalls will be flying from sunny South Florida to Austin, Texas in October to participate in Tough Mudder 2012.
Deemed as "probably the toughest event on the planet," Tough Mudder is a 12 mile long obstacle course that tests endurance, physical strength and the ability to overcome fears such as running through a field of electrified wires – I hear that one is a real shocker. In October, DialMyCalls and our staff will be traveling to Austin, Texas to participate in Tough Mudder 2012 – it will surely be an experience that we will never forget.
In the months leading up to Tough Mudder, the staff here at DialMyCalls will be holding our own little challenge as we get prepared for what will surely be a mud-filled hell on earth in Austin, Texas. I speak for myself when I say that "exercise" has never really been a part of my daily routine – all of that has changed as I prepare for Tough Mudder. One thing that we all pretty much fail at here at DialMyCalls are double unders so that is going to be our office challenge – the first person to do 20 consecutive double unders will be declared the winner.
The goal of our DialMyCalls office challenge is to make sure that we are all prepared for Tough Mudder 2012 in Austin, Texas. With four months to go, the clock is slowly ticking away and it is time for the pre-games to begin!
For more information on Tough Mudder, please visit www.toughmudder.com and check out the DialMyCalls Facebook page for video/picture updates on our office challenge!
← Previous Article
Next Article →
Sign up now and try our services for free!
Use the promo code DMCBLOG and get 25 free extra credits