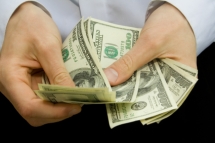 DialMyCalls offers an easy to use fundraising tool through its mass notification system.
In any organization that relies on members' contributions to sustain activities and other group related expenses, fundraising can prove to be one of the most daunting exercises. No matter what scheme is used or what the end motive for the fund raising activity is, collecting voluntary dole-outs from members is not always an easy endeavor. During these times of economic turmoil, every dollar matters and every citizen practices maximum prudence in terms of how they spend their hard-earned dough. That being said, group leaders truly need to exhaust all innovative avenues in attracting donations if they wish to see their organization survive and flourish; DialMyCalls can help achieve this goal.
The way to effectively lay out fund raising activities mainly lies on the initiators level of aggressiveness. Given that people have become more discriminating in terms of their spending habits, the role of a fund raiser has truly revealed itself as nothing less than an expert's game. Fortunately, for those institutional directors who are trying to solicit for monetary involvement from their associates, new means of relaying this otherwise awkward message have sprouted over the years.
How to Use DialMyCalls for Fundraising
Take for example our mass messaging system. Through this method, one voice or text message can be sent to hundreds of thousands of people at the same time; instantly! Now one may ask how this can be beneficial in fund-raising. To prove the obvious, with this pioneering technique, fund raisers from respective organizations can easily reach its members and let them know about their group's latest projects. There is an assurance that the target audience gets the right message at the right time. Moreover our automated calls can also be utilized in inviting attendees during fundraising related meetings and congregations.
With our free and premium packages, all willing subscribers can definitely choose the arrangement most suitable to his or her needs. Furthermore, users can employ the service in any way they deem appropriate and possible and fund-raising initiatives certainly fit the bill. If that's not enough, our website gives its subscribers the freedom to exploit their account in whatever purpose they require. This means zero account regulation or function-related restrictions.
The key in fund raising is to let the target solicitors realize the significance of the money or contribution that they would be willing to put in. Once these people are struck with the sense of humanistic responsibility that they are expected to feel, reaching inside their pockets and handing out some loose bills or spare coins would be almost instinctive. After all, that's how human beings are built; eternally connected and indebted to their fellow.
Next Article →
Sign up now and try our services for free!
Use the promo code DMCBLOG and get 25 free extra credits