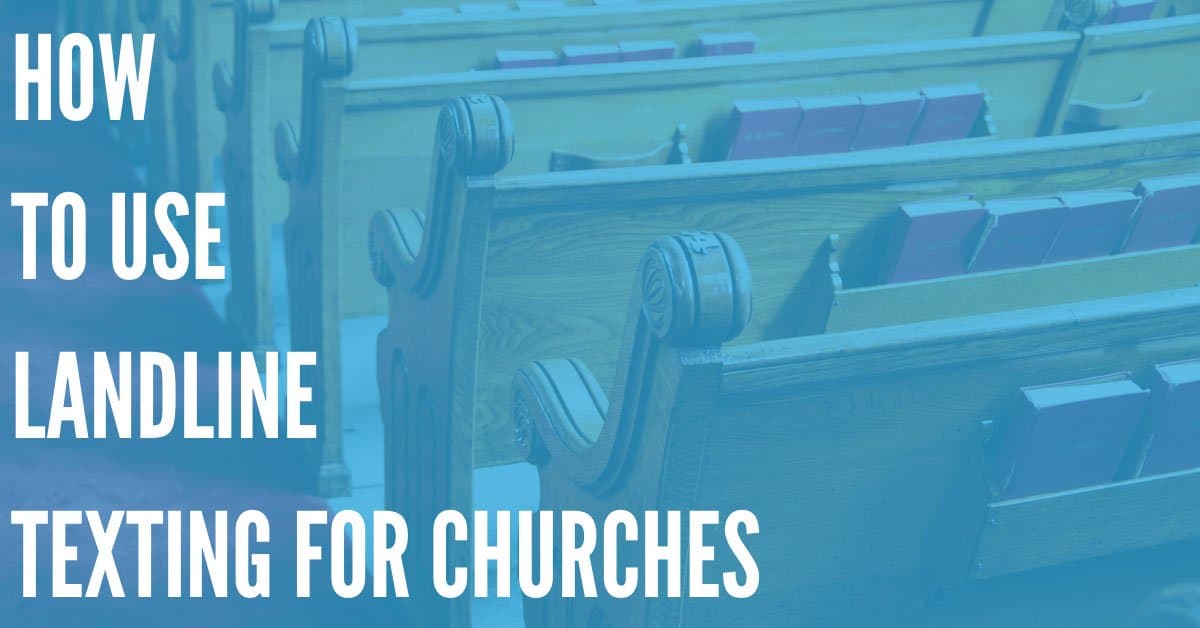 How can churches use landline texting? Keeping your congregation engaged in a busy world can be a big task. But modern problems call for modern solutions. In this case, that refers to modern communication tools such as mass texting services.
Mass texting for churches may sound unnecessary to those who have been working with a single phone line for years. Making a change to how your church communicates, though, can benefit both your congregation and your staff.
Here, we answer questions such as:
What is landline texting?
How can churches use landline texting?
How can my church get started with landline texting?
What Is Landline Texting?
Landline texting allows users to use an existing landline phone number to send and receive text messages.
The texts themselves don't magically appear on a landline phone with no screen. However, they are sent and received via a separate program like DialMyCalls. DialMyCalls' service allows users to access their messages via an online platform on a desktop computer or mobile device.
Cell phone service providers cover both phone calls and text messaging, but landline service providers cover only voice calls. DialMyCalls can cover the text messaging part of the service, making the same landline number available for texts.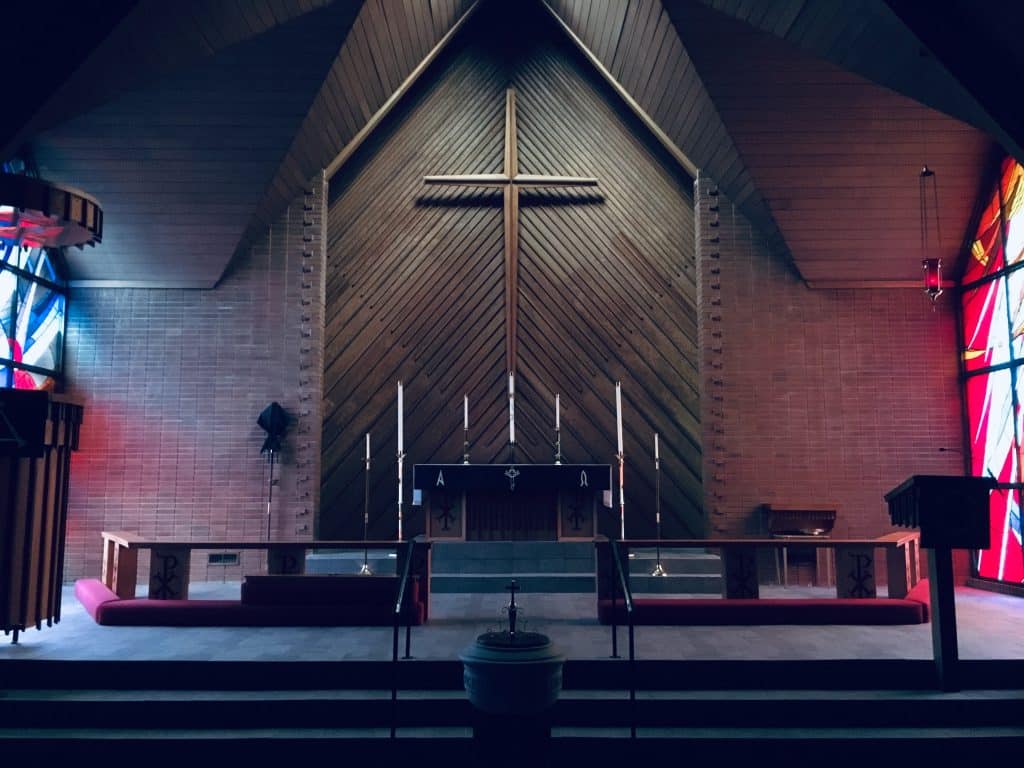 Why Is Landline Texting Important for Churches?
A text-enabled landline is most beneficial for churches when they've been using a landline for some time and are interested in communicating via text messages. The church can keep the same number they've always had but with texting as an additional feature.
Maintaining the same phone number is especially important when members are already familiar with the existing number. A text-enabled landline allows you to simplify and streamline communication without needing to reprint existing materials.
But why does it matter if your church can send or receive text messages at all?
Mass texts can be used by churches to:
Eliminate opportunities for miscommunication in prayer chains and instead send prayer requests to a large group all at once.
Remind members or attendees about special events.
Recruit and maintain volunteers.
Ask for donations or help.
Announce births and deaths in a timely manner.
Send updates about children in the nursery or children's church.
Stay in touch with members of the youth group.
Receive feedback on changes.
Field questions about sermons, administration changes, or scheduling.
Wish members a happy birthday, happy anniversary, or condolences on a loss.
Send out surveys.
Take attendance.
Facilitate giveaways or contests.
Encourage members with verses or uplifting messages.
Send out inclement weather notices or other emergency notifications.
Etc.
There are many uses for landline texting in the church. This solution simply allows you to make use of this tool without paying for a new number and new materials with the number printed on them.
Landline texting also allows more than one person to send and access these messages, allowing leaders in different areas to share a number but work independently.
How Can I Get Started With Landline Texting for Churches?
Thankfully, getting started isn't difficult or costly – even someone unfamiliar with DialMyCalls can get started in only a few steps.
To text-enable an existing church phone number, follow these steps:
Create a free DialMyCalls account and log in.
Select "Other Services" at the top of your screen.
In the dropdown menu, select "Text-Enable Landline."
Input the landline phone number that you would like to use for texting. Remember, this must be a landline phone number, not a cell phone number.
DialMyCalls will send over the documents needed to text-enable your landline phone number.
Once the documents have been signed, you will then wait for an email from the DialMyCalls support team stating that your number has been approved. At this point, your number will be automatically added to our DialMyCalls account.
Important Note: DialMyCalls accounts are free. However, you'll need to purchase credits or a monthly plan to make calls or send mass texts. If you want to receive messages, you'll also need to make sure that 2-way texting is enabled for your account.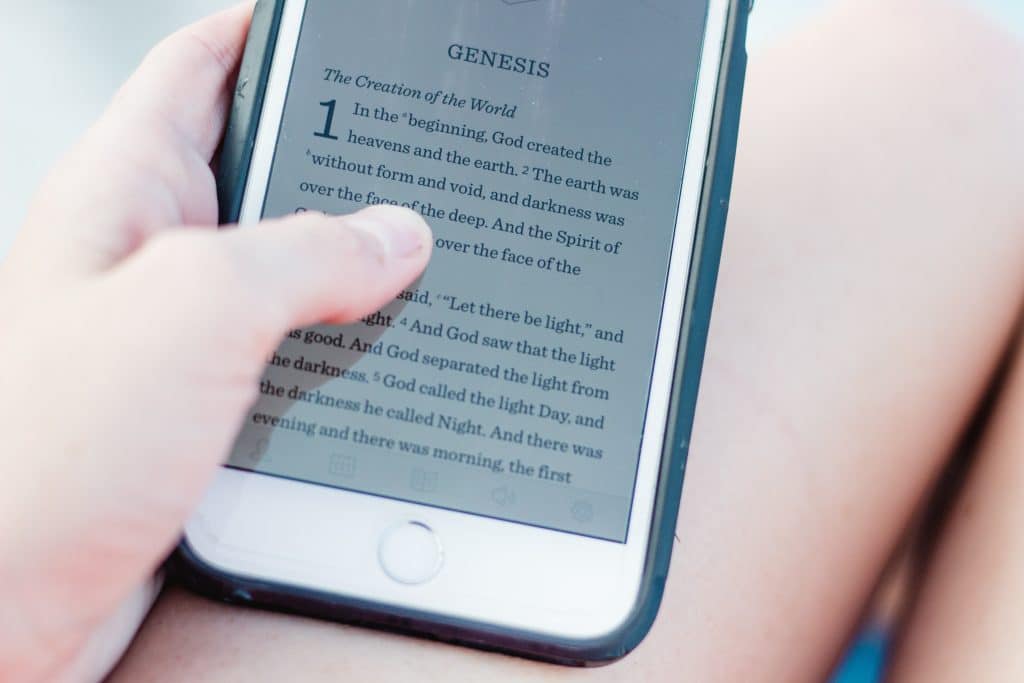 What Other Features Does DialMyCalls Offer?
Churches can make use of more than just sending and receiving text messages to their landline. DialMyCalls also offers other features that can help keep church congregations informed and engaged.
Other than mass text messages, DialMyCalls can also facilitate voice broadcasts and email blasts. Users have the ability to use vanity numbers or short codes. They can access broadcast reports to see who is or isn't receiving messages.
While these features may sound complicated, the program itself is intuitive and extremely easy to use. It's available via a web browser or as a mobile app, meaning that these features are available on the go.
Ready for a more engaged congregation and a less stressed staff? Try DialMyCalls today.