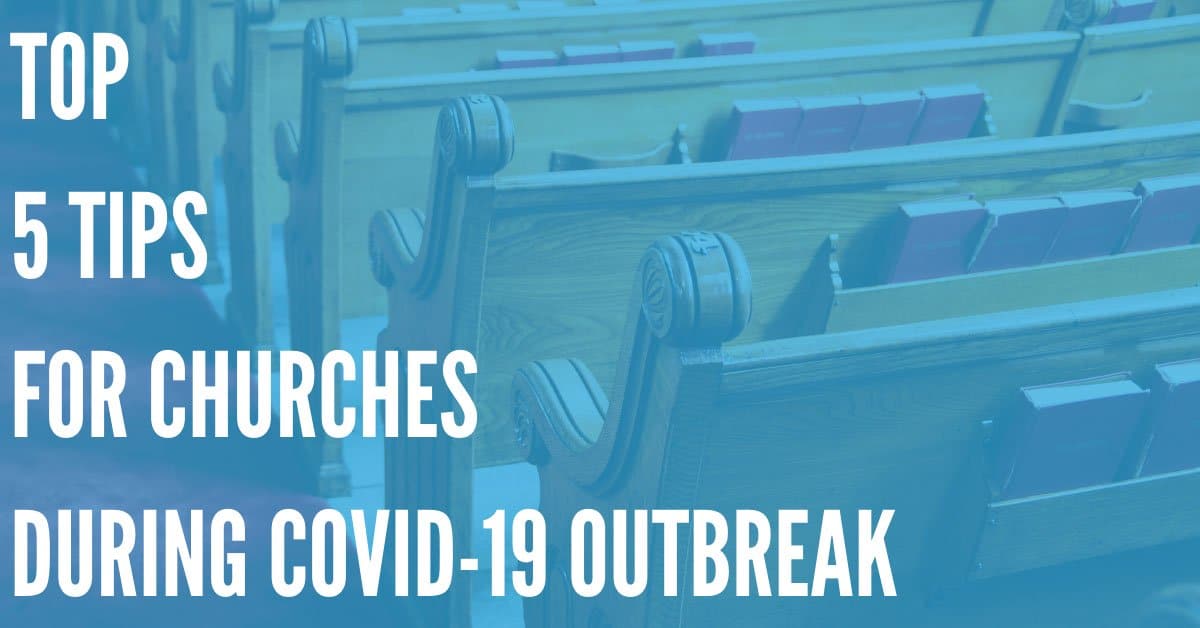 How can churches keep their congregation informed during the COVID-19 outbreak? With the COVID-19 Coronavirus outbreak on the minds of so many people in America, church leaders may be wondering how they can keep their congregations informed during times of distress.
While churches have not been required to close due to Coronavirus, they may be required to do so in the future – and some churches have already voluntarily done so. So, how can you keep your congregation informed during times of distress?
Here are a few tips that you can use for communication – whether your church has already shut down or it's still meeting weekly, you can use them to keep members informed.
1. Prayer Chain Emails & Weekly Email Newsletters
This is one of the best ways to keep your congregation informed about what's going on, particularly in times of distress like the COVID-19 cCoronavirus outbreak. If you don't already have a prayer chain email or a weekly email newsletter, now is the right time to make one. Put together a list of the emails of all of your congregation – and you can send email updates manually, or use a service like MailChimp to set up a weekly email newsletter or prayer chain email.
In your emails to your congregation, you can provide information about the latest developments, issues that may affect the opening of your church, and pass along requests for prayer for folks who may be ill, in financial distress, or having other such difficulties.
By keeping your congregation informed, you can ensure that your prayers and thoughts are aligned, and that you're communicating with God to receive His guidance for your congregation – and ensure that you make the right choices during times of distress, like the current COVID-19 Coronavirus outbreak.
2. Emergency Text Message Notifications From DialMyCalls
If you need to cancel church immediately due to a serious emergency in a time of distress, it's best to use a tool like DialMyCalls to send out emergency text message notifications. In just a few minutes, you can send out a customized SMS text message to hundreds – or thousands – of people, informing them about the present situation.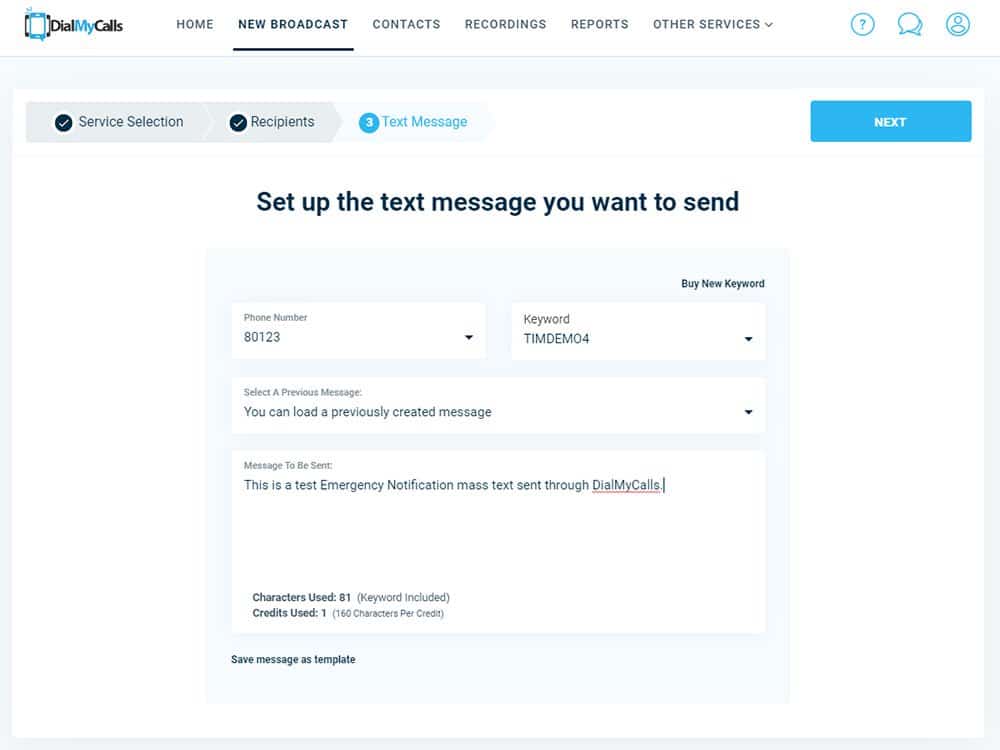 Emergency text messages from DialMyCalls are affordable, and a great way to reach your members with urgent information and updates in times of distress. You can sign up for free, so get started and try it out now.
3. Church Bulletin Inserts
If your church is still meeting weekly, it may be a good idea to provide updates in church bulletin inserts. You can provide your congregation with information about the current situation – as well as future plans that your congregation may have if and when it is no longer possible to meet weekly in your church building. You can also create digital church bulletins using a service like ChurchScribe.
In addition, you can provide helpful advice and tips that your congregation can use during times of distress. In the current COVID-19 outbreak, you could provide information about self-quarantining, sanitizing the church, washing hands properly, and symptoms of the virus – empowering your congregation to make smart choices.
4. Weekly Announcements at Your Church and on Social Media
Again, this is a good option if you're still meeting weekly. You can have members of the congregation make announcements related to the current situation during the Sunday service, ensuring that everyone in your congregation is informed about the present situation.
You may also want to write up the day's announcements and post them on social media platforms like Twitter or Facebook to keep your congregation informed, or post a recording of the announcements every week so that those who cannot attend church can stay informed.
5. Facebook Live for Video Updates or Live Streaming Church Services
Facebook Live has made it very easy to live stream video from anywhere, including your church. In times of distress when your church cannot meet, or not all of your members can be present for the service, Facebook Live is a great way to live stream the church service.
With just a camera phone and a tripod, you can stream your church's service directly to Facebook, where your congregation can watch it live, or watch the service later on-demand, after it has already aired.
Not only can you keep your congregation informed with Facebook Live, but you can continue to worship and hold regular church services, even when it's not possible for your congregation to attend in person.
Use These Tools to Keep Your Congregation Informed & Continue Worshiping!
During times of distress, we need church communities more than ever. With these tools, you can keep your congregation informed and continue worshiping God even during difficult times, like the current COVID-19 Coronavirus outbreak that is affecting America and the rest of the world. Think about which of these solutions may be right for you, and start taking steps to keep your congregation informed during times of distress!