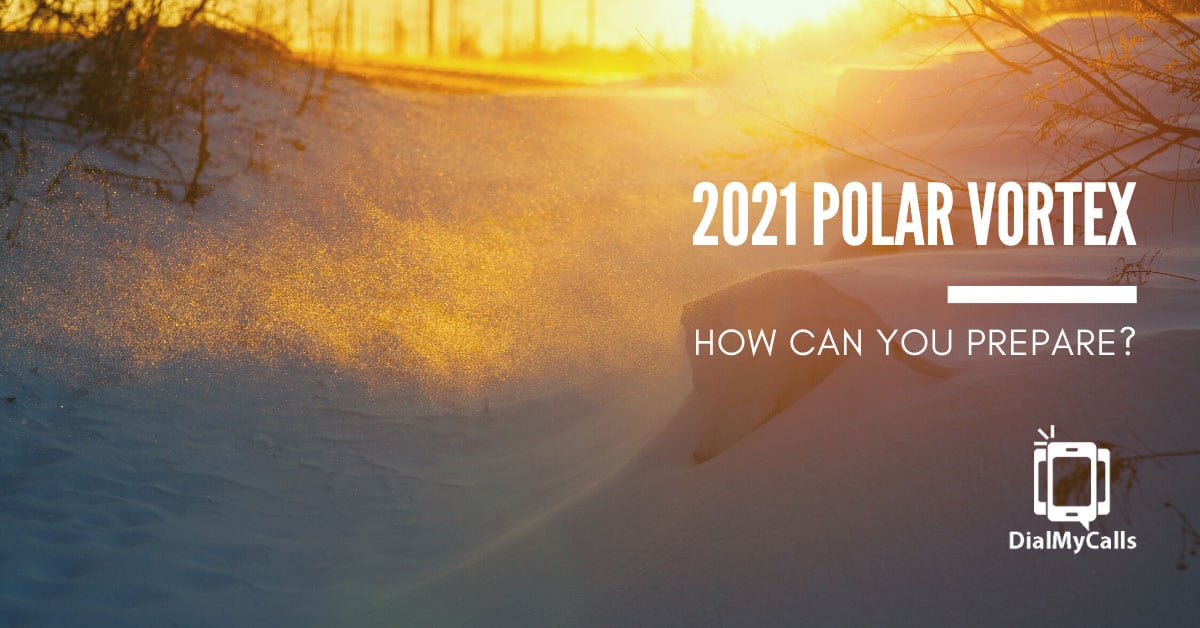 Potential Impact of Polar Vortex
According to the National Weather Service, a polar vortex is "a large area of low pressure and cold air" that resides in the world's poles. Although the circular flow of air usually stays near the poles, there are years when the polar vortex expands and sends cold air through the jet stream to the United States. This can result in extremely cold temperatures in certain regions and has occurred as early as last winter as well as in 2014, 1989, and 1977.
At the end of January 2019, the polar vortex resulted in temperatures as low as 38 degrees below zero outside of Chicago, which broke the state's record. News outlets reported more than 20 people died during the short cold period and caused multiple power outages in the Midwest. In Minnesota, nearly half a million residents were asked to keep their homes to 63 degrees in order to conserve fuel.
Areas such as Buffalo, N.Y. experienced up to 30-mph winds, forcing multiple flight cancellations and travel bans as well as highway closures to halt the vehicle accidents that were quickly piling up. More than 2,300 flights were cancelled around the country at the peak of the polar vortex.
As businesses scrambled to keep employees safe, many commercial transactions came to a grinding halt. As a result, companies found themselves in catch-up mode once the polar vortex ended, incurring overtime costs to increase production and delivery charges for late orders.
Currently, meteorologists are watching conditions that may signal an upcoming polar vortex in the coming days and the need for an emergency notification system.
How to Prepare at Home
For those who live in colder climates, you're probably reasonably prepared for a typical winter. Having your home well-insulated, your furnace checked and your car serviced are smart moves for everyone. In addition, individuals may already have things like extra food, water and medications on hand, especially with the ongoing COVID-19 pandemic restrictions and cautions.
Check Water Pipes. Extremely cold temperatures that typically accompany a polar vortex, however, may merit an extra look at things like your water pipes. Since water expands when it freezes, extreme temperatures may cause pipes to crack and burst, causing significant damage and difficulties. Even if your pipes don't cause any issues during normal winters, it's a good idea to ensure that they are well-insulated, to add a space heater nearby, or to leave faucets dripping slowly in preparation for extreme polar vortex temperatures.
Change Furnace Filter. If you didn't get around to changing your furnace filter in the last three to six months, this is a good time to do so. Dirty filters can prevent airflow, and you'll want as much warm air circulating through your home during a polar vortex as possible. It will also save you energy.
Reverse Ceiling Fans. Ceiling fans can also help you use your heat more efficiently. If you set blades to turn clockwise, ceiling fans will push warm air downward into your living space.
Note Leaks. Besides checking and repairing obvious leaks in your attic, basement or around vent pipes and exhaust fans, you'll want to note any areas of your home that may be experiencing more significant problems. Even if you don't have time to make major changes this season, knowing where those problems are can help you better plan for the future.
How to Prepare at Work
After the global pandemic started last year, just about everyone with a job had to make adjustments, learn to communicate differently, and find ways to pivot to keep things moving along. These lessons can be easily applied if the polar vortex contributes to inclement weather conditions.
Worry About the Right Things. If you're an employer, supervisor or manager, this is a great time to put those feel-good words in your organization's vision and values statement into action. Be sure that your employees are safe, and if possible, allow them to work at home, come in late, or reduce travel in extreme weather.
Communicate Often. Keeping the lines of communication open during any state-of-emergency is critical. By using an online communications service such as DialMyCalls, you can easily send mass texts and automated phone calls to all employees or your particular team to communicate late-starts, cancelled meetings, or remote working options due to weather conditions.
Stay Organized. Most businesses may keep the majority of their business data in the cloud, making it easier than ever to work from anywhere. However, if you have important contact information or paperwork, be sure you have backup copies. It may be wise to think of the critical materials you would need with an extended power outage.
How to Prepare Community Groups
Although many community groups are meeting online or restricted in terms of activities due to COVID-19 rules, it's important to consider the impact of a polar vortex on your members that may be participating in in-person activities.
Keep in Touch. For organizations such as churches, charitable groups, or kids' clubs, it's important to keep the leadership in touch with its members as well as keeping the members in touch with one another. By using a service such as DialMyCalls, communication is quick, easy and immediate. Updates on activities or meetings can be quickly disseminated, and the group can share urgent needs with the members as well.
Change Your Venue. We should all be well-versed in using video platforms by now, and if your club or community organization hasn't tried these virtual platforms, a polar vortex may be the perfect time to do so. Although virtual gatherings have some disadvantages over in-person meetings, you can get creative to find things you can do online that you can't do as easily in person.
Share Resources. Besides having a particular mission, most community groups or churches exist to support and help one another. During extreme weather conditions like a polar vortex, you can also find ways to share resources. For example, members who live near one another can coordinate shopping trips or bond together to help an older member in need.
Conclusion
We won't know what the impact of the polar vortex will be on individual communities, but it's always better to think ahead and make preparations now. Make a list of your preparation priorities including signing up for a free account at DialMyCalls. It's an easy-to-use, affordable, and reliable communication vehicle to have when you need it in an emergency weather situation.