Infographic: Types of Robocalls Americans Receive
Posted by Tim Smith in General Post on November 2, 2016
Robocalls are commonly categorized as political calls that are sent out to Americans in an effort to collect votes in an upcoming election. What millions of people don't realize is that other organizations use robocalls to send out extremely important messages. Schools, churches, nonprofits, sports leagues, and countless other groups rely on robocalls to send out important messages in a timely fashion.
What types of robocalls do Americans receive throughout the year? DialMyCalls.com recently conducted an online survey to find out what types of automated calls were being sent out, the results are below:
*Click Infographic To Enlarge*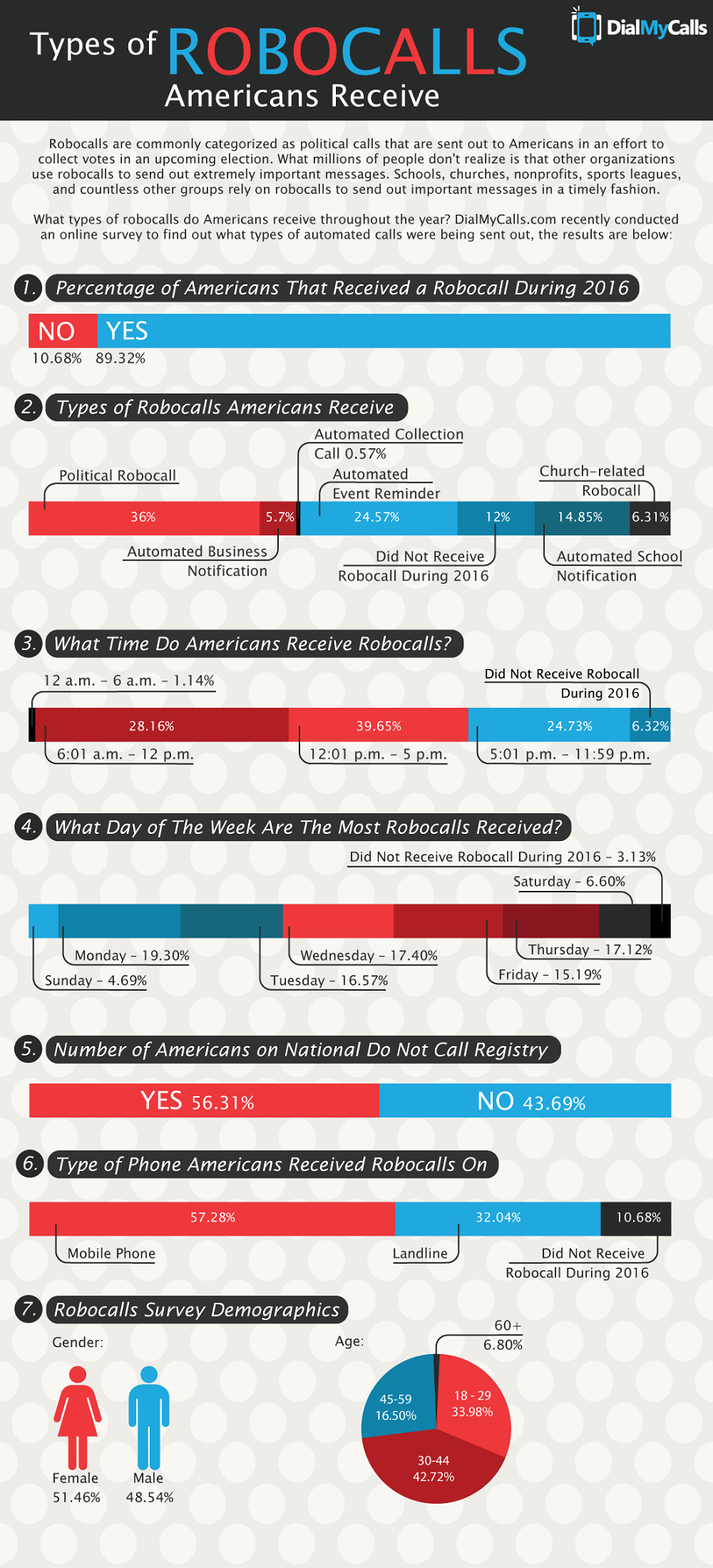 *Click Infographic To Enlarge*
*Percentages are calculated for each robocalls survey question, some questions allowed for multiple responses which is why the percentages vary from question to question.