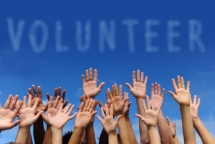 DialMyCalls' unlimited monthly text messages can be of extreme benefit to nonprofit organizations to start up a SMS fundraising campaign to help them raise money.
Nonprofits host charity events and fundraisers in an attempt to raise money for their groups cause. Here at DialMyCalls.com we believe that our mass notification system would be perfect for non-profits as they could use our unlimited monthly text messages to reach a much broader audience, instantly.
A non-profit organization can set up personalized text message fundraiser alerts to help them achieve their goal. The group would simply sign up for DialMyCalls, choose an unlimited monthly plan (depending on how many people they would be contacting every month) and instantly begin raising money. Let's say a charity dinner was coming up next week, the nonprofit could send out a text message to thousands of possible donors on their contact list that says: "Help Support Our Group, Reply With 'YES' To Attend Our Charity Dinner Monday At 8PM."
Nonprofits can also use DialMyCalls to set up their own personal text message fundraising campaign. Groups can set up their own custom keyword and register a unique SMS shortcode. Once that is in place, they can continue to expand their list of donors by spreading the word, telling people to "Text 'FUNDRAISER' to 80123 if you are interested in info regarding our charity events/fundraisers." Our system will then build a contact list of everyone that texted the keyword into the shortcode. The non-profit group now has more potential donors that they can alert when an upcoming fundraiser is about to begin.
If you are a non-profit organization out there, DialMyCalls is a great service to help with your fundraising efforts. Sign up today and you will get our 20% discount that we offer to all nonprofits!
← Previous Article
Next Article →
Sign up now and try our services for free!
Use the promo code DMCBLOG and get 25 free extra credits