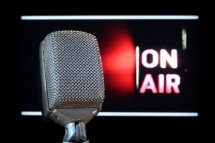 Radio stations that choose to use a mass notification service for promotional use are required to follow all the FCC and your state laws regarding sending automated phone calls or texts. Your listeners are required to opt in to receive any kind of message from you, and you must never send any kind of unsolicited message. For texting you can have your customers opt-in to a list via text message, for example text COMPANY NAME to 80123 (our short code), which will opt them in to receive content alerts and promotional messages from you. For phone calls you need expressed written consent from them agreeing to receive your messages.
DialMyCalls offers a great solution for radio stations across the country with our unlimited monthly text message plans.
Using a mass notification system such as DialMyCalls.com can be extremely beneficial to radio stations looking to increase their listener base. Local stations can set up an account with our service and begin to use the system instantly; there are no setup fees. Whether it be for contest alerts, song playlists or promotional advertising, our text message service is perfect for any radio station. How exactly does it work?
A radio station would simply sign up for DialMyCalls and then choose a payment option. Our monthly plans include unlimited text message to X amount of contacts which would probably be the best solution for a large radio networks. Now it's time to get creative and the possibilities of uses are endless. Let's take a look at a couple of different ways that radio stations can use our mass notification system.
Do you want to give your listeners the ability to receive a text message with the last 10 songs played? You can create a custom SMS keyword such as "LAST10" and then create a personalized text message that will be sent out anytime a listener texts the keyword to your personal shortcode (80123).
Contest alerts are another great service that DialMyCalls can offer via text message. Radio stations can tell their listeners to text "CONTESTS" to 80123 which will then add them to their phone number contact list. From that point, the radio stations can periodically send out text messages to every listener that texted "CONTESTS" to 80123, alerting them of new contests that are being held.
Once the radio stations have built up a large contact list of all of their listeners, they may start selling advertising text messages to businesses. Basically how this would work is a company would pay the radio station to send out a personalized text message to all of their listeners. For example, the text message ad would read "(WRUE108) Stop by Rick's Roadhouse for Happy Hour Monday Night" (WRUE108 would be the radio station).
Take advantage of radio station text messaging today by signing up for DialMyCalls and start reaching out to a broader audience!