Six Helpful Tips To Make Your Summer Camp Memorable
Posted by Tim Smith in General Post on April 20, 2015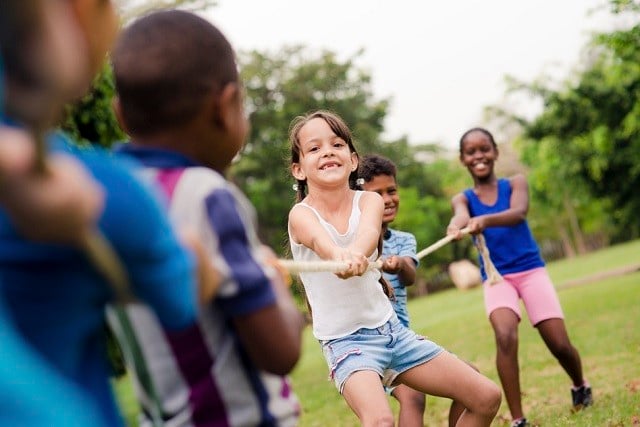 If you have taken on the responsibility of running a summer camp program, you are to be commended. Summer camps impart skills and values onto children that are not always emphasized at school. This is a special time for kids that will be remembered for their lifetime. Follow these tips to ensure that you create experiences that are looked back on fondly:
1. Choose Your Staff Wisely
Staffing your summer camp should not be taken lightly. When working with children, it is of utmost importance that you check the background of all potential staff members before offering them a position. As you screen applicants, look for attributes that will enhance the camping experience for kids, such as artistic or sports backgrounds. During interviews watch for signs of high energy, enthusiasm and a love for being around children. Summer camp is about having fun, and the kids won't have any if their counselor is not excited every day to be there.
2. Have Support Staff
Summer camp is not a controlled environment the way school is, and counselors need extra sets of hands and eyes to keep everyone safe and having a good time. Consider instilling a program where older campers are assigned to help with the younger groups, or if money allows hire a junior staff.
3. Keep Your Groups Small
Enough kids to make a soccer team is about the right size for summer camp groups. When hiring counselors make sure that you are taking enrollment into consideration and have enough staff members to cover all of your groups. With activities like swimming, hiking and sports, you can't afford the liability of allowing one counselor to be responsible for a large group of children.
4. Have Effective Means of Communication
In reality, your summer camp is double, if not triple, the enrollment size that you think it is. For every camper comes at least one parent who is anxious to know how their kid is faring. To make sure your parents are also having a memorable summer, update them regularly on your own time. Sign up for a mass notification service, such as DialMyCalls.com, that allows you to send voice broadcasts and SMS text messages to all the parents at once. You only need to upload their phone numbers into your web-based account, organize them into the same groups as the children, and then every couple of days send out a message that lets the parents know what their kids are up to.
5. Choose Stimulating Programs
Give careful consideration to the types of programs you will have in your summer camp, and ensure that they are individualized to be age specific. Your arts and crafts program for example should not have the 7-year-old campers making the same complicated birdhouses that the 13-year-olds are constructing. Try thinking outside of the box and come up with different programs as well, such as scavenger hunts. You can instruct the kids to find a certain number of different plants and then follow up with a quick lesson about how they grow. Camp can still fun, even when there is a little bit of learning thrown in.
6. Plan on Rain
Unless your summer camp is in the middle of the desert, plan on hosting some rainy days. Be prepared for this with a large seating area and movie projector, a variety of board games for different age groups, and impromptu arts and crafts. If you approach grey skies with a positive attitude and a plan in place, not even torrential rains will ruin your camper's good time.
Summer camp is an experience that kids will never forget. If you follow these tips, you are ensuring that the memories made at your camp are always going to be good ones.