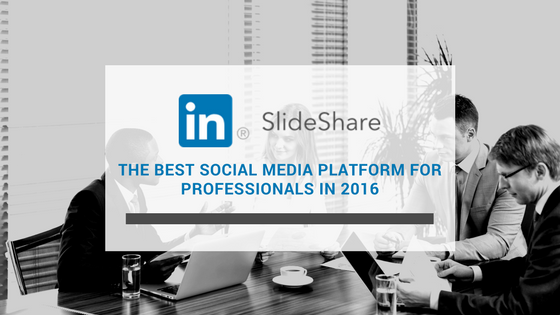 Acquired by LinkedIn in 2012, SlideShare has become one of the most useful social media platforms ever created for professionals. SlideShare allows users to share information in the form of PowerPoint presentations, PDF documents, infographics and videos embedded from YouTube.
The user interface is easy, providing the option to either click or scroll through the pages of each document with easy to see arrows, and a static page counter that lets you know what page you're on. And, with the ability to go full screen with one click, you can view each presentation in its full form.
Not Your Usual Social Media Platform
Although it's built for professionals, SlideShare is considered a social media platform – but it's much different than what you're used to.
While Facebook, Twitter, and Snapchat are built to facilitate social conversations, SlideShare is designed to facilitate the exchange of information.
The Merriam-Webster dictionary defines "social media" as "forms of electronic communication… through which users create online communities to share information, ideas, personal messages, and other content."
SlideShare meets this definition to a tee, with one difference. The SlideShare community focuses on content and information first and conversation (including engagement) second. For example, this presentation on how to setup a school notification system is perfect for SlideShare, yet unlikely to be found on Facebook.
Slideshare Retains Some Social Familiarity
Although it's different than Facebook and Twitter, there are some familiar social features you'll find on SlideShare. For example, in addition to accepting comments, each document can be "liked" and shared on Facebook, LinkedIn, Google and Twitter.
By allowing users to comment on each upload, SlideShare encourages the conversation to stay relevant to the uploaded file.
Check Out Our 'Rank Your Favorite Social Media Platform of 2016' Infographic Now!
You can also view the statistics for each slide that tell you how many people have viewed, liked and embedded each document. These statistics are a great measurement tool for businesses using SlideShare to reach more of their market.
Perhaps the best feature of all is the "notes" section, where the document creator can publish notes for each slide to summarize and provide credit where it is due.
How You Can Use Slideshare
Let's say you're a brilliant problem solver and you've created a beautiful PowerPoint presentation on how to solve someone's problem. You want to share it with the world, but you can't embed PowerPoint presentations on your website, you know that no matter how much traffic you get, people aren't going to download a PowerPoint.
To make your presentation available to the world, you can upload your PowerPoint presentation to SlideShare where it will be available to everyone in a normal presentation format.
Once your presentation is uploaded to SlideShare, you can embed your presentation on your website just like you're used to embedding YouTube videos. This will make your presentation available to people in the SlideShare community, as well as your regular website visitors.
Here are some more great ways you can use SlideShare for your business: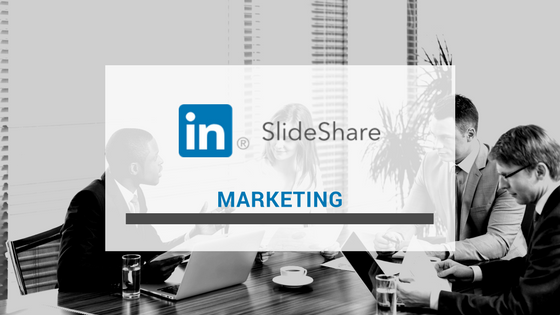 1. Market Your Business
If you're tired of posting endless marketing messages to Facebook that seem to go nowhere, SlideShare provides a unique opportunity to market your business in a more professional way. Because people come to SlideShare looking for high quality information, you can offer that here.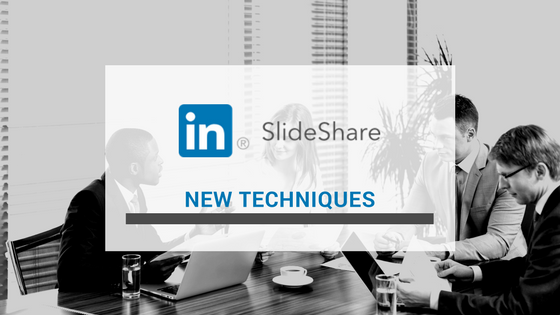 2. Discover New Marketing Techniques
If you take the time to browse SlideShare you'll discover a lot of unique and well presented content. When someone else's presentation stands out to you, take a moment to analyze it and find out why. When you identify what caught your attention, you can incorporate those elements into your own marketing strategies.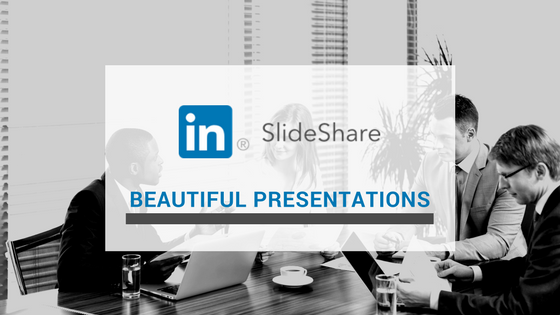 3. Share Important Information Beautifully
Information is available anywhere but people perceive more value in the information they consume when it's presented beautifully. This makes SlideShare a wonderful opportunity for you to share what you know by creating beautiful slides to tell your story.
You don't have to be boring and use endless bullet points, graphs, charts and fine print. Because SlideShare is geared toward sharing information, users will have a higher attention span than they do on Facebook. Don't be afraid to create a long presentation with minimal information on each slide. Sometimes less is more.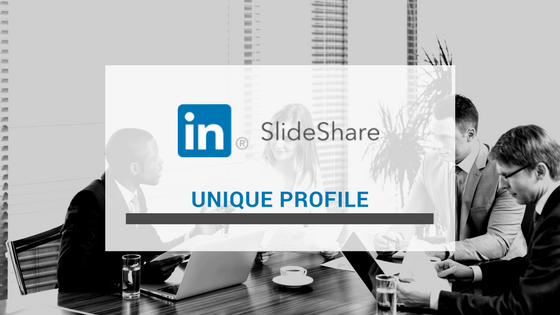 4. Make Your Linkedin Profile Stand Out
LinkedIn profiles are naturally a little drier than your average Facebook profile (for good reason). But that doesn't mean your profile has to come across like dry toast.
Your LinkedIn profile allows you to add your SlideShare content to the summary section. This is a great way to make your profile stand out.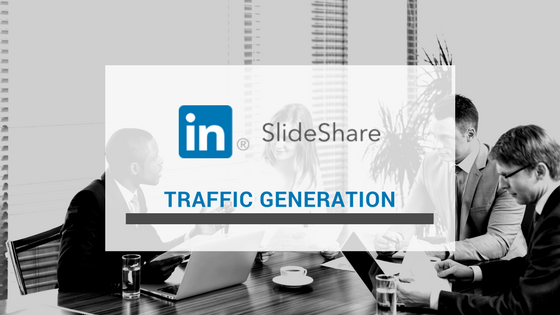 5. Get More Traffic to Your Website
When you upload your documents to SlideShare you're automatically increasing your ability to drive traffic to your website. Because SlideShare already ranks well in the search engines depending on what key words and phrases you use to describe your presentations, your uploaded documents have a good chance at coming up in the search engine results pages. And when users find your presentation they can easily click on your profile to find a link to your website.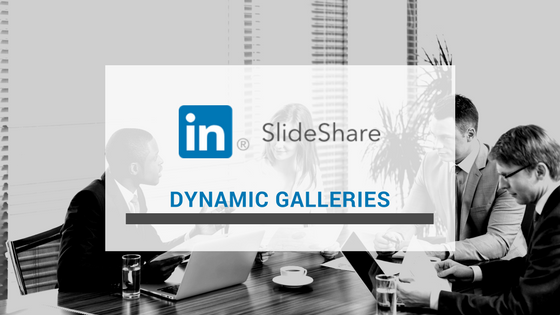 6. Create a Dynamic Portfolio or Gallery
If you're a visual artist like a painter or a photographer, you can use SlideShare to create a beautiful gallery of your creations. When you give people the opportunity to view your creations as a scrollable gallery, you increase your chance of getting commissioned for more work.
People in all kinds of industries use SlideShare including:
Professional musicians
Tax accountants
Professional sports players
Internet marketers
Writers
Animal lovers
Crafters
People who just love to learn
Slideshare Is an Evolution in Professional Social Media
When you have great information that you want to share with the world, SlideShare is the place to share it. Each piece of content you upload has the potential to reach millions of people, making SlideShare a great way to create a trustworthy reputation and establish yourself as an expert in your niche.
And because SlideShare allows you to upload presentations literally hundreds of pages long, you have the opportunity to share your full message without limitations.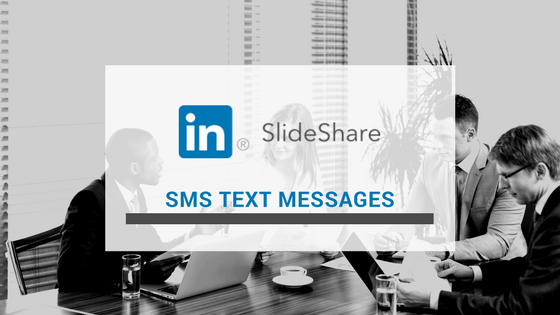 SMS Notification Could Heavily Increase Engagement
Although SlideShare is proving itself to be a popular place for professionals to share information and exchange ideas, there is something more they could do to increase usage.
Just as SlideShare notifies a user when someone comments on one of their presentations, they could also send an optional text message notification to users whenever a new document is uploaded to a preferred category or in a specific language.
Although SlideShare isn't utilizing the power of text notifications yet, if you're looking for a way to reach more of your customers with important information, you may want to consider using this powerful tool.
Contact DialMyCalls to learn more about how SMS notifications can get your important messages to the people you want to reach. It's easy and affordable and your data will never be released or sold to any third party. Best of all, you can try it out for free. Get started today!