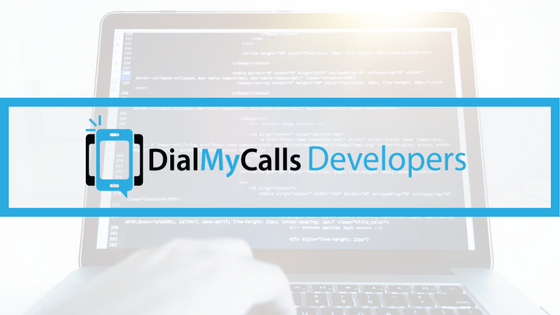 The best thing about DialMyCalls is how customizable it is. No matter the size of your business, school, church – whatever type of organization you may be - there is a DialMyCalls plan that's perfect for your needs.
And this extends further than just customizable planning, features, and pricing. DialMyCalls is dedicated to providing everyone with fantastic communication tools.
That's why we've released our powerful, proprietary DialMyCalls API to the public, so that developers, organizations, and companies who wish to utilize the mass notification platform that we've built can do so with ease.
The list of opportunities that smart integration of the DialMyCalls API can provide startups with is nearly endless. Here are a couple examples of ways in which you can use DialMyCalls API integration for your app, website, or business idea.

1. Education API - Integrate DialMyCalls Into Existing School Portal
Mass notification is one of the most crucial features of DialMyCalls, and with our API, you can integrate our services directly into your existing website portal. This will allow you to communicate with students, families, and faculty directly from your website, and provide you with an all-in-one communication platform that's robust, easy-to-use, and functional.
Putting your communication capabilities onto your primary web portal is a great way to allow employees who are not typically tech-savvy to use DialMyCalls, and can be a very effective way of streamlining your communication workflow.
And with our robust API documentation, any web developer can implement the DialMyCalls system quickly and easily into your school's website portal.
[click to continue...]
Sign up now and try our services for free!
Use the promo code DMCBLOG and get 25 free extra credits