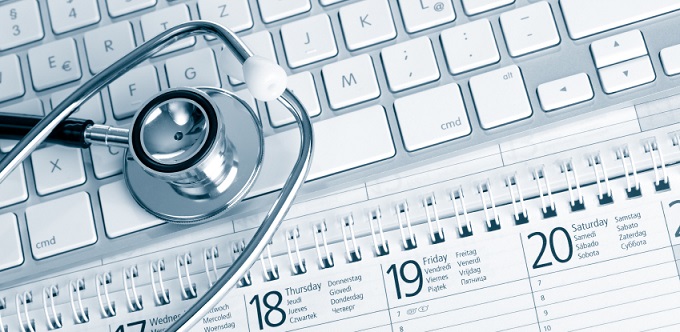 Medical practices are now estimating that yearly, they are losing up to $150,000 due to patient no-shows. In multi-physician facilities and clinics the amount can easily surpass $1 million. As one clinic reports that they had 14,000 no-shows over the course of one year, a staggering number that could be reduced by automated SMS text messages.
Regardless of the size of the practice, profits are being lost due to the overwhelmingly amount of patients who cannot keep an appointment.
Why Use SMS Text
The act of notifying patients of an appointment is a time consuming task when taken on by a receptionist or secretary. That time could be spent doing other pressing office work if the physician utilizes SMS text messaging as a tool to remind patients of upcoming appointments.
In the past, physicians relied on sending postcards as an appointment reminder. Not only was this a time consuming task, it was not cost effective. Plus, many of those postcards would find their way to the trash bin before the intended recipient ever received it. Modern technology, particularly the now easy-to-use mass notification system, has made the postcard system obsolete.
The Numbers Don't Lie
A recent study by the Internet Journal of Healthcare Administration has conducted a study that shows that if a practice implements an SMS text message service to remind patients of appointments they should experience a decrease of up to 36% in patient no shows.
The SMS text messaging services offered by DialMyCalls is considerably more cost effective than utilizing a staff member whose resources could be better spent in other aspects of the medical office. The service can quickly pay for itself not only with the decrease in wasted labor costs, but with the decrease in missed appointments. There are some reports that are showing an increase of $50,000 annually in a single physician office that has implemented the SMS text message appointment reminder service.
How to Phrase Your Message
When choosing the appointment reminder message to text try to be as concise with the details as possible. The message should be set to be relayed 48 hours before the scheduled appointment. It should first stress the purpose of the appointment and how missing it will affect the patient's health. Next would be the date and time for when the appointment has been scheduled. Lastly should be a request. Here you should ask that the patient call within the next 24 hours if they are not going to make it.
Some practices have gone so far as to also mention that the patient will be charged if less than a 24 hour notice is given for a reschedule. Enacting this type of deterrent for missing appointments is entirely up to the doctor and his staff.
Once you implement the DialMyCalls appointment reminder service you will wonder how you ever survived without one. Not only will it increase your annual income, it will allow your staff to work in areas that are more important for patient care. Without having to deal with appointment reminding or with missed appointments, you and your staff will have more time to take care of your patients.