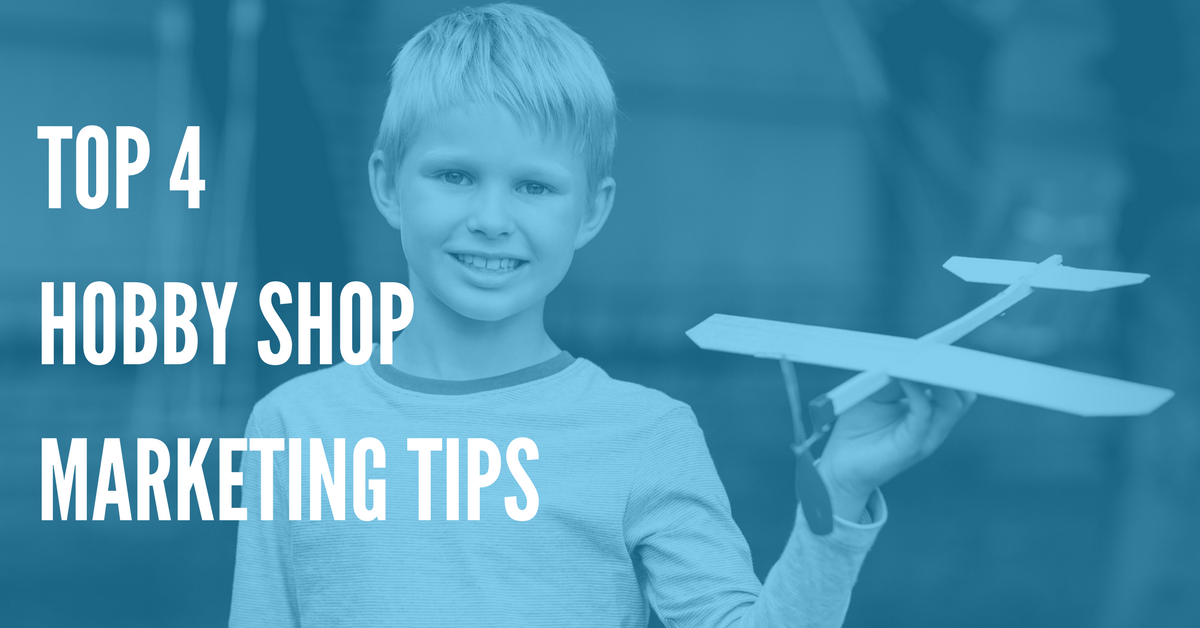 Times are tough for many small businesses in America, and around the world. Hobby shops have been hit especially hard by the growth of online retail – it's hard to compete with rock-bottom prices, and a huge selection of specialized products.
But there are still thousands of hobby shops – and with the right marketing techniques, any hobby shop can market to customers more effectively, grow their customer base, and increase profits.
In this article, DialMyCalls will look at some helpful tips that can help hobby shops gain more customers, and compete with online marketplaces. Let's get started now!

1. Diversify Your Merchandise to Appeal to More Customers
Traditionally, hobby shops were associated with things like model building, miniature painting, remote-controlled vehicles, and other such items. These products still make up the bulk of most hobby shop stores – and that's a good thing, of course.
However, it may be a good idea to expand your products somewhat. Toys and hobby-oriented merchandise are great, and appeal to your core consumers – but you need to bring in more than just passionate, regular customers if you want to increase sales.
One of the biggest areas where hobby shops can increase sales is in the world of RC drones, or quadcopters. Drones are becoming very popular, and flying drones is a great recreational activity. Many hobbyists are also building their own drones – and they're willing to shop locally for parts, because they know they'll be able to return them easily if they do not work properly, or don't fit.
Board games are another area where hobby shops can get quite a few customers. Millennials are crazy about board games, and often seek out new and unique board games that cannot be found at most retail stores. If you stock unique, in-demand board games like Pandemic, Ticket To Ride, and others, you may be able to bring in more customers.

2. Have Regular Special Events and Meetings at Your Shop
The best hobby shops don't just feel like another retail store. They feel like a community – where like-minded individuals can come together, discuss their hobbies, and befriend one another. Your goal, as a hobby shop owner, should be to foster this kind of community.
Because of this, you should consider sponsoring or holding regular special events that are related to your shop! You can sponsor an RC drone race at a nearby park, for example – or hold a workshop that shows customers how to get started building custom drones.
If you sell board games and other gaming accessories, you could consider having regular board game tournaments and events – for games such as Magic: The Gathering. You could also rent out space in your store for Dungeons & Dragons groups – the choices are endless.
Don't know what kind of events you should hold? Consider using Craigslist or another local website to find hobbyist organizations, and contact their members. You can ask them about what kind of events they would like to participate in, and use that information to build a partnership, and become more engaged with your local community.

3. Use Both Digital and Print Marketing to Engage With Customers
Hobby shops have a wide generational appeal. Kids love the toys and crafts that are available at hobby shops, young adults and millennials enjoy the physical, non-digital interactivity of crafts, and older generations are equally drawn to the old-school style of hobby shops.
Because of this, you can't use a "one-size-fits-all" marketing solution for your hobby shop. You need to reach customers of all ages and types, so it's best to combine both digital and print marketing.
Your digital marketing efforts should include:
Creating a customer e-mail list
Using SMS marketing and messaging to announce sales
Sending out regular newsletters and updates about events and sales
Maintaining an active social media presence (Facebook, YouTube, Twitter, Instagram, Pinterest, etc.)
Advertising on Facebook and other social media platforms
Optimizing your website for SEO
Using Search Engine Marketing (SEM) to outcompete online and local retailers
That's a lot to think about – so we suggest you start small. SMS marketing is incredibly effective – it's estimated that about 97% of people will open an SMS message, often within just a few minutes of receiving it.
DialMyCalls offers affordable, effective SMS marketing that can help you engage with your customers. Learn more about SMS marketing on our website now.
While digital marketing is useful for younger customers, older customers may still prefer physical flyers and newsletters. Consider print marketing materials such as:
Print mailers announcing sales
Paper newsletters and event announcements
Discount coupons
Flyers and informative pamphlets
Posters and banner advertisements
Newspaper and magazine advertisements
Print marketing can be much more expensive than digital marketing – so choose your initial marketing efforts wisely.
Often, purchasing a mailing list and sending out discount coupons, newsletters, and sale promotions is the most cost-effective method of print marketing. Start there, and continue to scale up your efforts as you increase your sales.

4. Make the Drive Worth It for Rural Customers
Hobby shops can attract customers from far and wide – and often, many customers will come from rural areas. A study of hobby shop customers revealed that rural men are more than likely to collect diecast cars.
Customers from rural areas are going to have to drive pretty far to get to your store, in most cases – so make sure that it's worth their while. Offer first-time discounts for new customers, and create a loyalty program.
Loyalty programs are a great way to appeal to rural customers. By giving them special deals, discounts, and rewards, you can make a longer drive worth it – and ensure they keep coming to your store, instead of shopping online.
Use These 4 Tips to Bring in More Customers – and Increase Profits at Your Shop!
The small business world is competitive. But if you follow our tips, as outlined in this article, you're sure to be able to engage with your community, appeal to more customers, and run a more successful hobby shop.