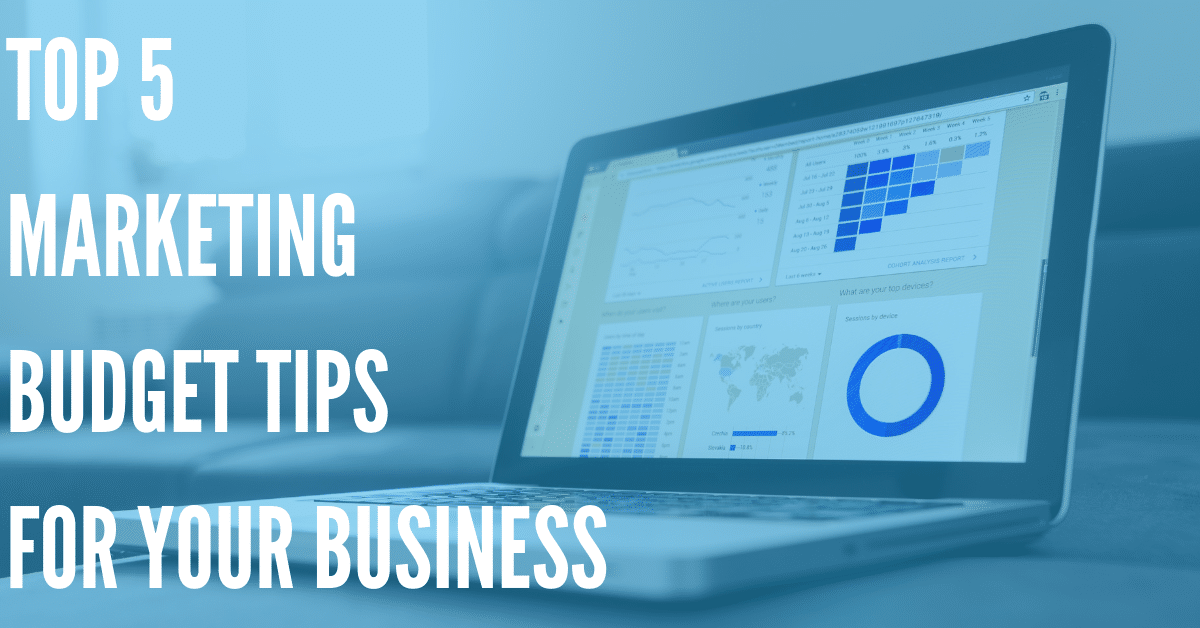 Running a small business can be tough. You need to make sure that you can market your products and services effectively – but you'll often be on a very tight budget, especially when it comes to advertising and marketing.
You need to cut costs so that you can focus on other aspects of your business – but you don't want to hurt your business, or bring in fewer customers. What should you do?
Follow this guide, of course! There are a few simple ways that you can lower your marketing budget without hurting your business, and we'll discuss our favorite techniques now.
1. Start by Analyzing All of Your Marketing Channels
You can't know what to cut without knowing how each marketing channel is performing – so your first step should be to analyze each of your marketing channels to assess how effective they are. Take a look at every area in which you're spending money, such as:
Google AdWords or Facebook PPC campaigns
Printed flyers and posters
Mailed coupons and promotions
Email newsletters
SMS messaging
TV and radio ads
Newspaper and magazine advertisements
With a little bit of legwork, you should be able to understand which of these marketing channels are bringing you the biggest return on investment (ROI). Then, you can keep – and invest in – these marketing channels, while cutting expensive, lower-performing elements of your marketing strategy.
2. Try to Focus on Just One or Two Elements of Your Marketing Strategy
You've surely heard the phrase "Jack of all trades, master of none." This is applicable to your marketing strategy. Focusing on a large number of marketing campaigns is tempting – because you want your message to reach the largest possible audience – but it's usually not the most effective way to bring in customers, because your efforts will be split between numerous marketing channels.
We recommend that, after you've analyzed your marketing channels, you pick 1-3 of your marketing channels, and spend the majority of your time crafting campaigns for them – rather than spreading your time equally throughout all of your marketing channels. This will help you improve the performance of each individual campaign – leading to better results.
In many cases, it will be advantageous to eliminate physical marketing strategies – such as printing flyers and posters – in favor of focusing on digital marketing. This is because sending out flyers and promotions, and printing physical materials can be quite expensive – while digital services are much more affordable.
Instead of sending out a physical flyer to your customers, for example, you could use a service like DialMyCalls to send an SMS text message with a coupon code to your customers. Or, instead of a physical newsletter, you could use a service such as MailChimp to design a digital newsletter – and send it to your customers for just pennies on the dollar.
3. Take Advantage of Social Media – It's Free!
You'll pay for ads on social media websites like Instagram, Facebook, and Twitter, of course – but you don't have to! You can create and build a social media presence for free. You won't pay a dime to create a profile – and then you can engage with your customers every day, and reach them where they spend a lot of their time.
As of 2017, adults who used social media websites spent an average of 135 minutes per day on them – and if you focus on growing your presence on social media, you can put your content front-and-center, and reach them for free – or a low cost, should you decide to invest in a paid ad campaign.
4. Focus on Word-Of-Mouth and Referrals
Word-of-mouth is one of the most powerful marketing tools in your entire arsenal – and you should focus on it if you're looking to cut costs. Why? Because word of mouth is free. As long as you provide a stellar customer experience – and encourage your customers to talk about it – you can benefit from more sales and attention, at no cost to you.
Just how powerful is word of mouth marketing? Let's take online reviews as an example. It's been found that 88% of consumers trust an online review as much as they would trust a recommendation from a family member or a friend.
By forming a strong relationship with your customers, you can benefit from better online reviews, and in-person referrals. How can you help build up word-of-mouth, and get more referrals? Here are a few ideas.
Create a loyalty program, which rewards regular customers with discounts, giveaways and other such promotions
Offer a discount when a current customer refers a new customer to you
Hold contests and giveaways on social media, and encourage your customers to share them to reach a larger audience
Go to networking events with other companies in your industry. Consider joining the local Chamber of Commerce or other professional organizations to network with local business leaders
5. Don't Be Afraid to Revisit Your Marketing Budget in the Future
Once you've implemented the above tips, you're sure to be able to bring in more customers – while spending less on marketing. Once you've improved your profitability, though, don't rest on your laurels.
It may be time to revisit your marketing budget, and see which marketing channels you may be able to bring back, thanks to your improved, lean approach to marketing. We still recommend keeping costs down – but if you have the money for it, you may want to adjust your marketing budget.
You may even want to bring in a dedicated marketing agency or an in-house marketing professional once your business has grown past a certain size – that way, you can focus on building your business, while your marketing team focuses on advertising it to your customers.
Follow These Tips – And Become More Profitable (While Spending Less on Marketing)
If you follow our above tips, you're sure to be able to cut out unnecessary marketing channels and refocus your marketing efforts – and boost your profits! Don't wait. Think about how you can start using these tips today.