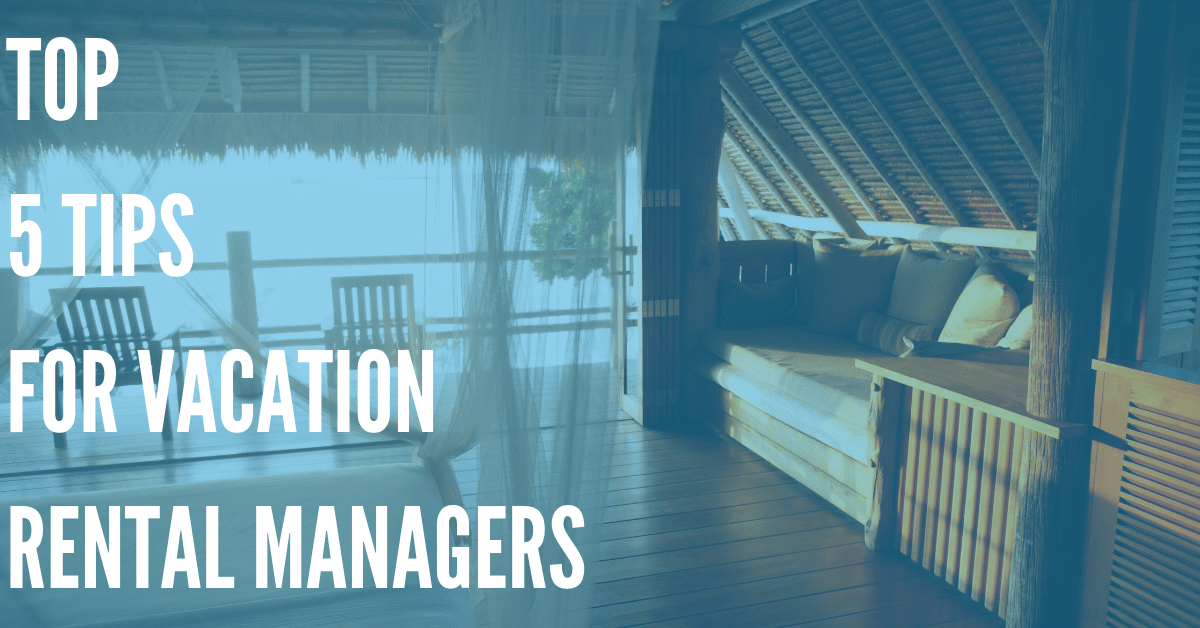 Whether you manage a large portfolio of rental properties, or you own one or two vacation homes that you rent out via a service like Airbnb, you may be wondering how you can improve the guest experience at your vacation rental(s).
Guest satisfaction is key for high-quality reviews, and for spreading the word about your rentals via word-of-mouth. Obviously, your goal should be to keep your guests as happy and satisfied as possible.
But how can you improve guest satisfaction at your rentals? Here is a quick guide with a few tips that are sure to be useful.
1. Start With the Basics, and Give Them as Much Information About the Area (and the Rental) as Possible
Start by putting yourself in the shoes of your guest. They walk into your rental after a long flight or road trip. What's the first thing they want to do?
They probably want to pick up some groceries, get a bite to eat, and start planning the rest of their day. So give them what they need!
Provide a check-in guide with information about nearby restaurants and shopping centers, grocery stores, and other such things, as well as info about the nearest recreational opportunities. Point out local activities they may be interested in – such as bike or boat rentals, surfboard rentals, and so on.
Consider putting this information in a dedicated binder, and placing it in a central location in the rental, to ensure that your guests will be able to access it easily.
You should also include all of the basic things they need to know about the rental, such as how to use the appliances, where to find extra keys (if any), information about sleeping arrangements, details about using the TV and any home media systems that you may have, other available amenities, and so on. This way, they can check-in, read through everything, and be ready to go for the rest of their stay.
You should also include your contact information to ensure that if they have any questions, you can answer them in a timely manner.
2. Keep Your Rental Units Spic-And-Span
Nobody wants to pay good money for a rental unit or vacation home, only to find that it's untidy, dirty, and unkempt. Dirty towels or sheets, improperly-cleaned dishes, and even minor things like dirty floors or carpet that needs vacuuming can really harm renter satisfaction.
You only get one first impression, you need to make it count. If your renters walk into your property and are greeted with a clean, welcoming, and beautiful rental, they're sure to be satisfied.
On the other hand, if your rental unit is dirty or otherwise doesn't meet their expectations, they'll likely feel frustrated and disappointed. They may even contact you to complain – which is never a good thing.
3. Consider Providing Some Snacks and Basic "Freebie" Supplies and Amenities
Anyone who is staying at a rental home will probably go grocery shopping to pick up what they need for their stay. But, if they're tired or don't want to go shopping, it's a good idea to have some snacks and drinks on-hand they can eat.
In addition, you should be providing the basic things they need to take care of the house – paper towels, napkins, disinfecting wipes, dish soap, and so forth. Buy in bulk, and you'll be able to save on these supplies – and keep your renters happy.
4. Go Above and Beyond Your Guest's Expectations!
Beyond fulfilling the basics that we've outlined above, you may want to consider going "above and beyond" to make sure your guests are totally satisfied with their experience, and will want to come back.
How? If you're hosting a newlywed couple, for example, you could provide them with an inexpensive, locally-sourced bottle of wine, and a box of chocolates. If a large family is staying at your beach rental, you could have beach toys and other supplies on-hand for them to use during their stay. If you live in an area with great bike trails, you could consider supplying renters with a few bikes to use, and so on.
It's the little things that really count, and add up to a great customer experience. So don't just meet the expectations of your guests – do what you can to exceed them!
5. Measure Your Results – and Keep Improving!
If you are really dedicated to providing a stellar vacation rental experience, you'll need to collect data about how you've done. The simplest way to do this is to ask guests to fill out a short survey at the end of their stay – but many guests may forget, or simply neglect to do so.
So, in order to collect data about how you're doing and get feedback, it's best to use a service like DialMyCalls. With DialMyCalls, you can quickly send out polls to your guests, or send them a link to an online survey, via SMS text messaging. This way, you can make sure your guests provide you with feedback about how you're doing – and where you can make improvements.
DialMyCalls also supports a telephone polling service. With this service, you can set a number of different polling options, and customers can answer directly through their phone, providing them with another way to give you feedback.
You may also want to consider implementing a suggestion or inbound complaint hotline with DialMyCalls, which would allow guests to provide honest feedback about their experience, and how you can improve.
The more data you get about your guest's satisfaction levels, the better! Once you know how you're doing, you can continue to take further steps to improve, and provide even better service.
Keep Your Guests Happy – and Your Business Will Thrive!
Your vacation rental business lives on its reputation – so you need to make sure that you provide guests with a clean, safe, and comfortable experience, and provide them with everything they need to have a great time. If you do that, and you get feedback about how you can improve in the future, you're sure to succeed.