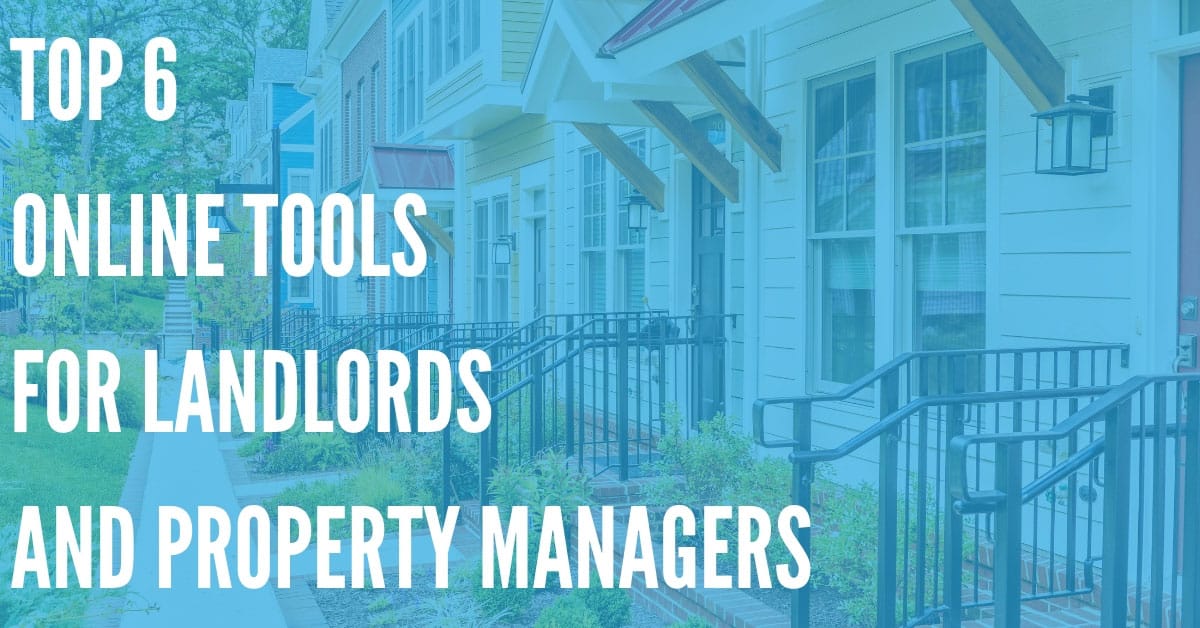 If you've recently purchased a rental property, or become a property manager, you may be feeling a little bit intimidated. Renting to someone can be difficult and complex – and managing properties can be time-consuming.
That's why, if you're a new landlord or property manager, we've put together this list of some useful tools and resources that you'll be able to use to learn more about what to expect from property management – and help make things a bit easier for you and your tenants. Let's get started now.
1) Landlord.com
(All-In-One Resources for Landlords)
New landlords and property managers are sure to have a lot of questions about your rights, how to rent to the right tenant, what you need to do when writing a lease, taxes for being a landlord, incorporating an LLC or other business for your new property – there's a lot to know about.
And Landlord.com is one of the best all-in-one resources for new landlords. On this website, you can get quite a few resources and benefits free of charge, such as:
Free fillable lease forms
Tenant screening tips and advice
Repair and maintenance guides
Tax information for landlords
Foreclosure resources
Do-It-Yourself repair guides
Guides to tenant rights and eviction processes
That's just the tip of the iceberg. You can also join the website and its Landlord Discussion Board, and read through FAQs and post questions about renting your property.
With Landlord.com, you'll be able to educate yourself on just about everything that you may need to know about being a new landlord or property manager, making it a very useful tool for online landlords. [Landlord.com]
2) Tenant Cloud
(Free Online Rental Management Software)
TenantCloud is completely free to use for landlords who are managing under 75 units, and is only $9-$35 per month if you would like to upgrade and get access to additional features, and manage up to 500 units.
Using TenantCloud, you can access a full suite of rental management services – from accounting software to online payments, tenant management, online maintenance requests, tenant screening, automatic invoicing, and listing your apartment or property on multiple listing sites.
If you're interested in trying an online rental management software, TenantCloud is a great option. You can try it for free, with no commitment to a long-term contract. [TenantCloud.com]
3) DialMyCalls
(Automated Calls, Two-Way SMS Texting, and Email Messaging for Landlords and Property Managers)
Managing multiple units from your personal cell phone can be quite difficult. That's why DialMyCalls' Property Management Notification System is such a valuable resource for new landlords and property managers.
DialMyCalls is an all-in-one online voice and SMS broadcasting service, and it even supports email messages and notifications. Using DialMyCalls, you can manage all of your tenant communications from a single platform.
The service offers both pay-as-you-go and monthly plans, and you can select the one that's right for you. Beyond basic SMS and voice messaging features, it also offers features like:
Two-way SMS text messaging, allowing you to answer messages directly from a desktop computer or mobile device
Emergency notifications
Inbound complaint and tip lines
Broadcast statistics to measure engagement
Simplified contact management system
If you're interested, you can give it a try for free today, and see if you like this service. [DialMyCalls.com]
4) HomeAdvisor
(Hire And Screen Contractors For Maintenance)
Maintenance and repairs are a fact of life in the world of property management, so you'll need to make sure you hire qualified, vetted contractors to handle repairs and maintenance on your property.
HomeAdvisor can help you do just that, and select from the best contractors near you. You can also learn more about each repair project and how much it should cost – which will help you pick a contractor who will offer you the best price.
When it's time to make a repair or maintenance visit that you can't handle yourself, it's a very valuable resource. [HomeAdvisor.com]
5) Landlordology
(State Landlord Laws – State Legal Education)
This page from Landlordology, which is a website built by Cozy, an online rental management software, is incredibly useful for landlords. Each state has different laws and statutes related to renting, and the rights of both tenants and landlords.
This interactive tool lets you select any of the 50 states, and get a quick, at-a-glance summary of your legal rights based on the state in which you're renting your property. You can quickly get information such as:
Statutes related to security deposits, including interest, deadlines for returning the deposit, pet deposits, record keeping, and other such details
Late fee statutes, rental due date statutes, rent increase notice laws, and abandonment/early termination fees
Notice to terminate tenancy, move-out inspection statutes, required notice before entry, entry allowed for notice with showings, lockouts, and utility shutoffs
And much more. Using this tool, you can quickly understand what laws and obligations apply to you – and to your tenants – allowing you to address any potential legal issues in your lease agreement, and protect yourself from liability and lawsuits. [Landlordology.com]
6) VerticalRent
(Free Tenant Screening, Credit Checks)
VerticalRent offers a free background check tool and credit checks for prospective tenants, and even more advanced features if you pay a small fee. Using this tool and some basic information about a tenant, you can check for criminal records, view credit reports, check eviction reports, and more – ensuring you only rent to qualified tenants. You can even view information about past employers, public record filings, such as court documents, and payment histories for individual credit accounts. [VerticalRent.com]
Use These Online Tools and Resources to Help You Become a Better Landlord!
Being a landlord or property manager isn't always easy, but with the right tools and resources, you can run your business more effectively, protect yourself from legal liability, and communicate with current and prospective tenants more efficiently. Give a few of these tools and resources a try today – and see how they can help you improve your business.