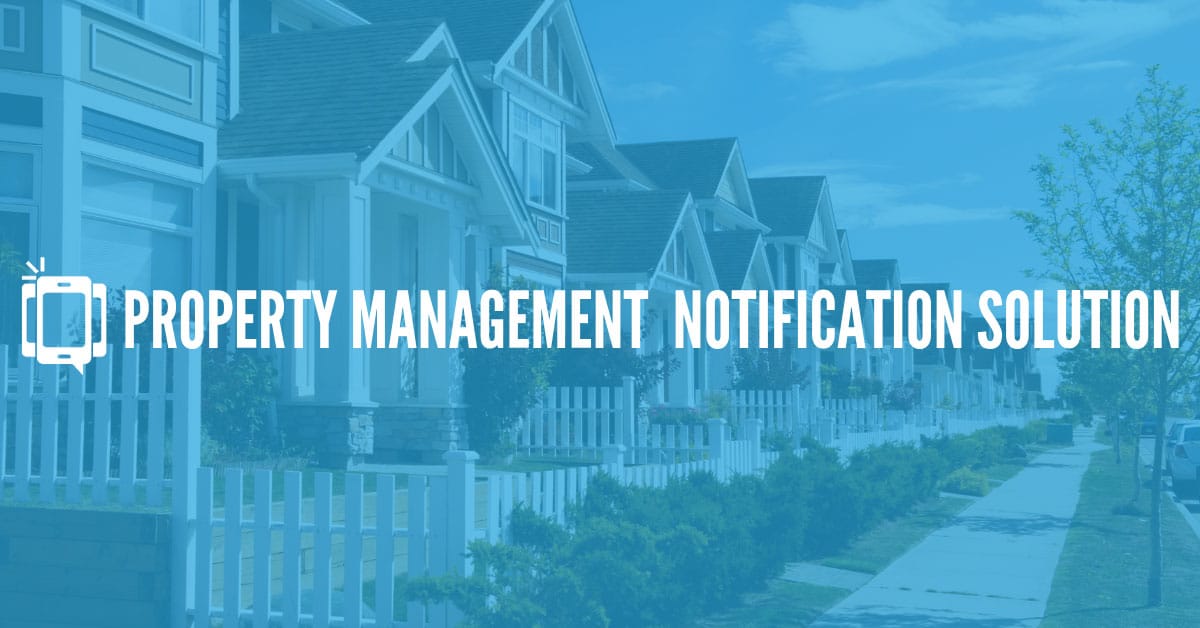 DialMyCalls now offers an all-in-one property management notification solution to help send out community alerts, rent reminders and much more. In addition to mass notifications via voice broadcast, SMS text message and email broadcast, our system also offers two-way text messaging, recurring messages and contact labels.
You can now set up your own property management notification solution for as low as $1.89 per door, per month. Let's take a look at all the features that are included when you sign up:
Mass Notification System
Is there maintenance planned in your neighborhood? Are you hosting a special block party? DialMyCalls makes it easy to get the word out to every single resident in your community or tenants in your apartment complex. Quickly and easily set up and send out a mass notification via automated phone call, SMS text message and email broadcast with a few simple steps.
Voice Broadcast – Record a personalized greeting right from our web-based system or mobile app, select your residents and then send it out to everyone at the same time – it's that simple!
SMS Text Message Broadcast – Text messages are typically opened instantly and have become more of the go-to for notifications now that a majority of people have cell phones. Quickly set up a text message broadcast to your entire neighborhood that will be received by everyone in a matter of minutes – read any replies that may be sent by utilizing our 2-way text messaging that is included in your property management notification solution.
Email Broadcast – Add an email broadcast to any voice or text message broadcast to ensure that your message is received – this option is a free add-on when using voice and/or text broadcasts.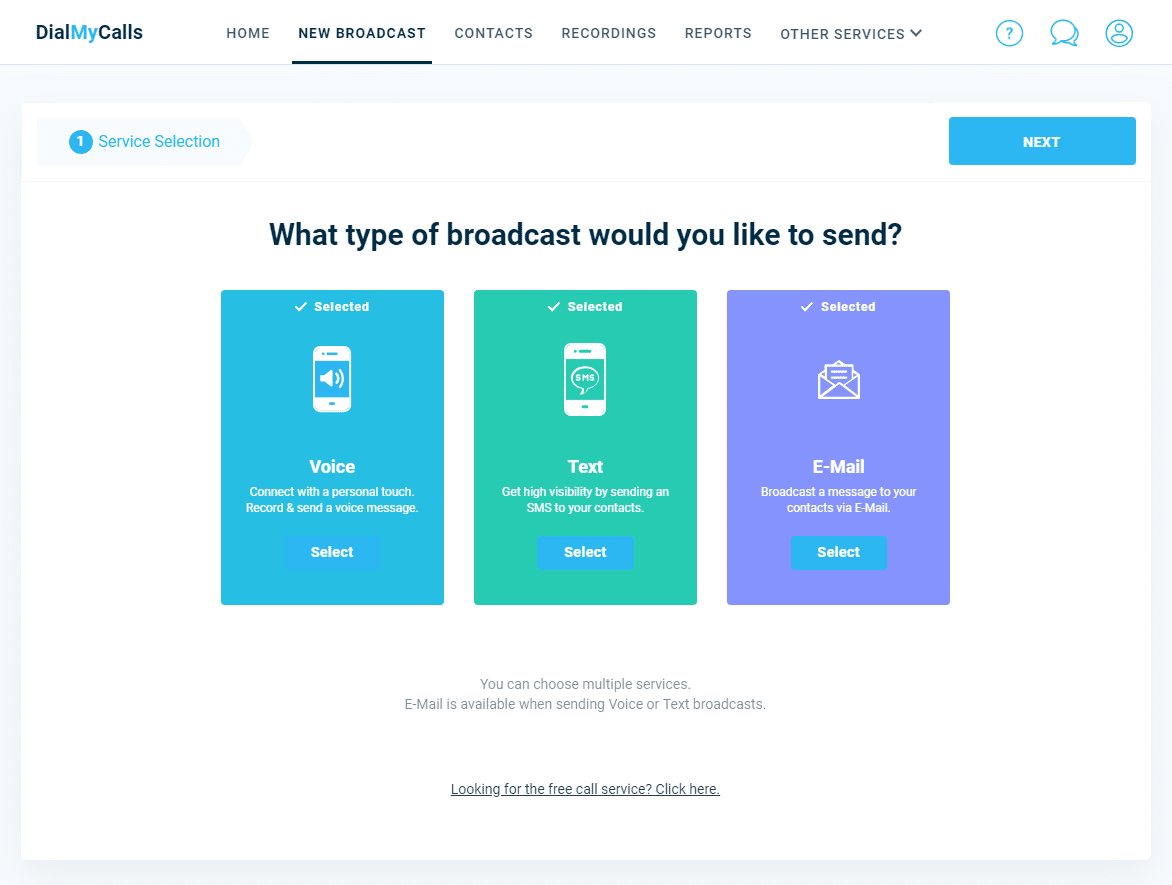 DialMyCalls is used by tens of thousands of customers all across the United States and below are just a few ways that you can use our system for your neighborhood or apartment complex.
Set Up A Property Management Notification Solution
Sign Up For A Free Trial Today!
Request Information
Types of notifications that can be sent out to your community:
2-Way Text Messaging
Two-Way text messaging allows you to have 1-on-1 conversations with your residents as well as other property managers and the various companies you use to maintain your neighborhoods or apartment buildings.  Set up an inbound complaint line using 2-way texting that allows tenants to text your designated vanity number with questions, comments or concerns regarding the neighborhood, property maintenance or security concerns.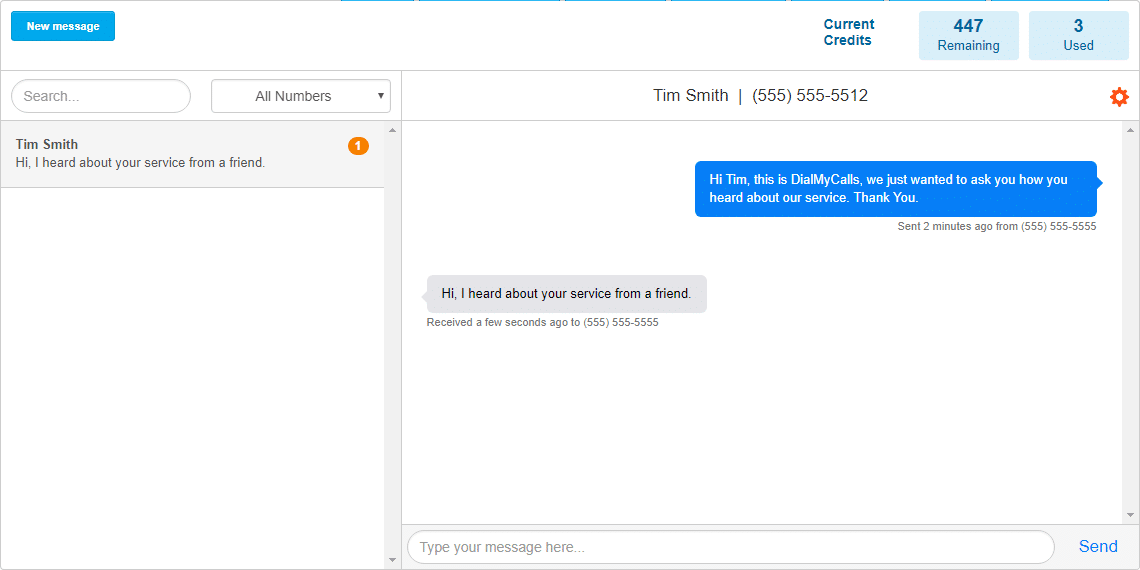 As a property manager you can also use 2-way texting to send out a poll to all the residents in a specific neighborhood. Ask whether or not a Friday night or Saturday morning would be the best time for a community block party or take votes for an upcoming HOA meeting. 1-on-1 text message conversations open up the door to quick responses and feedback from everyone in your neighborhood or apartment complex – it's included at no additional cost when you sign up for our property management notification solution.
Recurring Messages
Don't let the stress of remembering to send out rent reminders every month get you down! DialMyCalls offers the perfect solution with our recurring messages feature. Set up an automated phone call, text message and/or email broadcast to go out to all your residents/tenants on a specific day and/or time. At the end of each month you can set up a text message to be sent to everyone in your apartment complex about rent being due. Property managers can set up a recurring message to go out every week with the latest news regarding the neighborhood. You can set up as many recurring messages as needed and easily manage them right from your DialMyCalls account.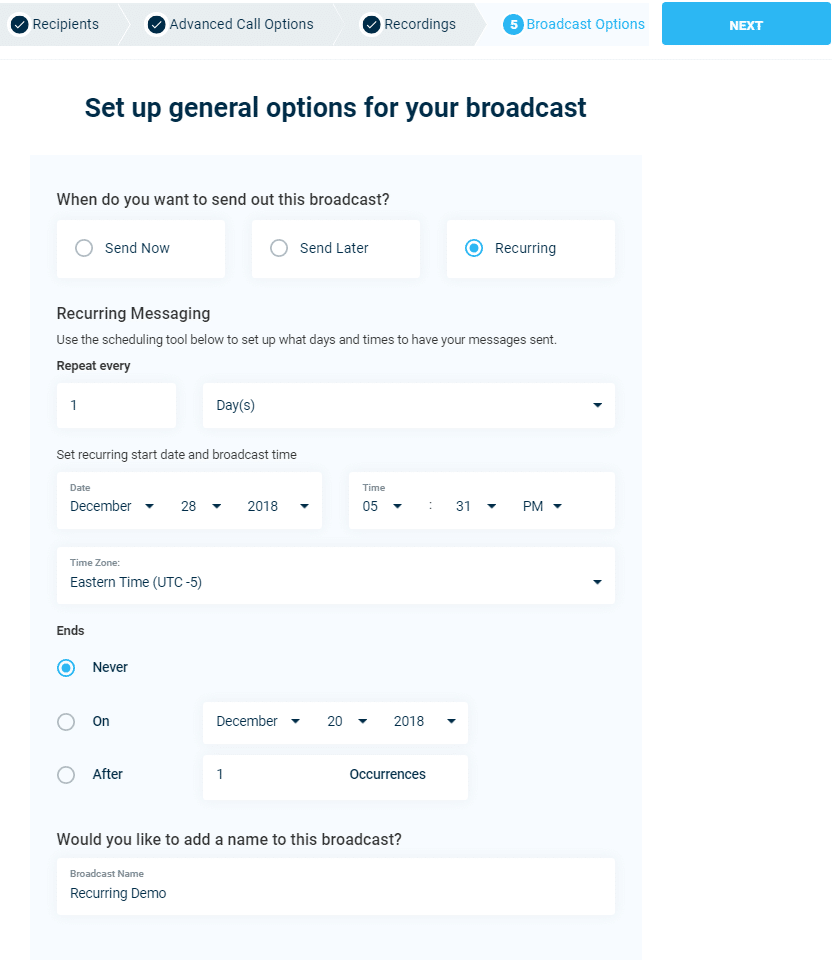 Get started today with recurring messages from DialMyCalls to save you time and money – the days of manually calling tenants/residents regarding rent or HOA dues is over!
Contact Labels
Our Property Management Notification Solution also includes our extremely powerful contact management system and contact labels. Contact Labels allow users of DialMyCalls to add multiple phone numbers and email addresses to a single contact. As a property manager you can have your residents/tenants give you various forms of communication depending on the severity of the notification you need to send them.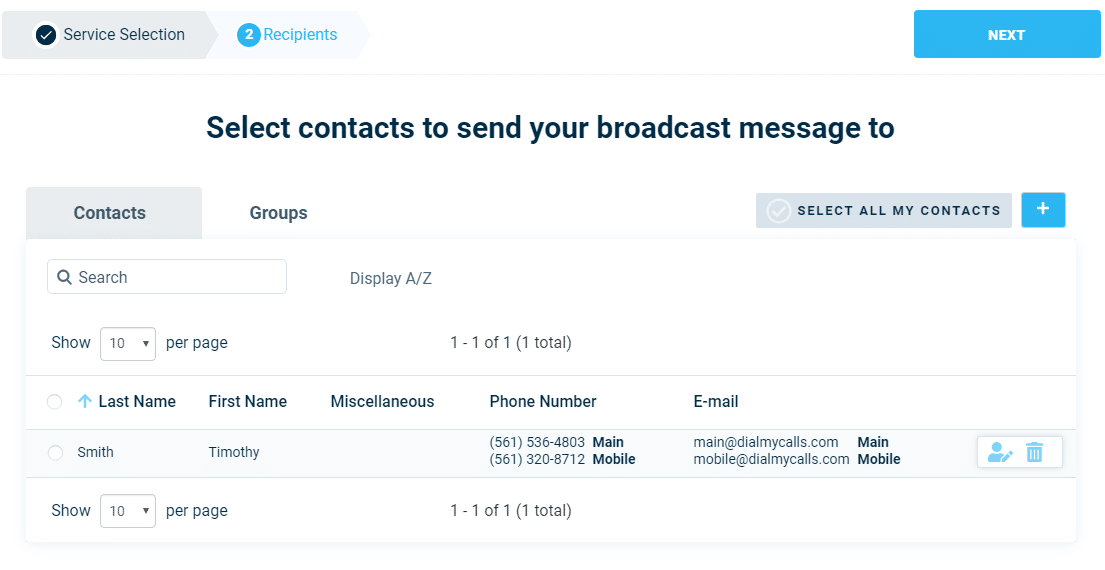 For example, each resident can have a Home, Mobile and Emergency phone number as well as email – HOA meeting reminders and community updates can be sent to the home and/or mobile phone number on file while critical messages can be sent to the emergency phone/email for each resident.
Sign Up DialMyCalls' Property Management Notification Solution Today!
Check out our Property Management Brochure and if you have any additional questions regarding our Property Management Notification Solution, please contact us today!