Voice Broadcasting To Voicemails Is Now Easier Than Ever!
Posted by Tim Smith in General Post on February 11, 2015

DialMyCalls is excited to announce a brand new feature that has been requested by you, our loyal customers – separate messages for live answer calls and voicemails.
We rely heavily on customer feedback when it comes to improving our service and our new feature that allows two separate recordings is a direct result of your suggestions! Customers of DialMyCalls can now create a recording that will play on a live answer and then create a second recording that will be played if an answering machine is detected. Customize your voice broadcasts more than ever by selecting two separate recordings.
Traditional Voice Broadcasting Method
Choosing this method will allow you to select one recording that will play if our AccurateAMD™ detects a live answer or an answering machine – this is how our service worked prior to the introduction of our new feature which allows separate recordings to be selected.
New Method With Separate Live Answer & Voicemail Recordings
Live Answer Recording: Create a personalized recording that you can have our system only play when your voice broadcast is answered by a live person and not an answering machine.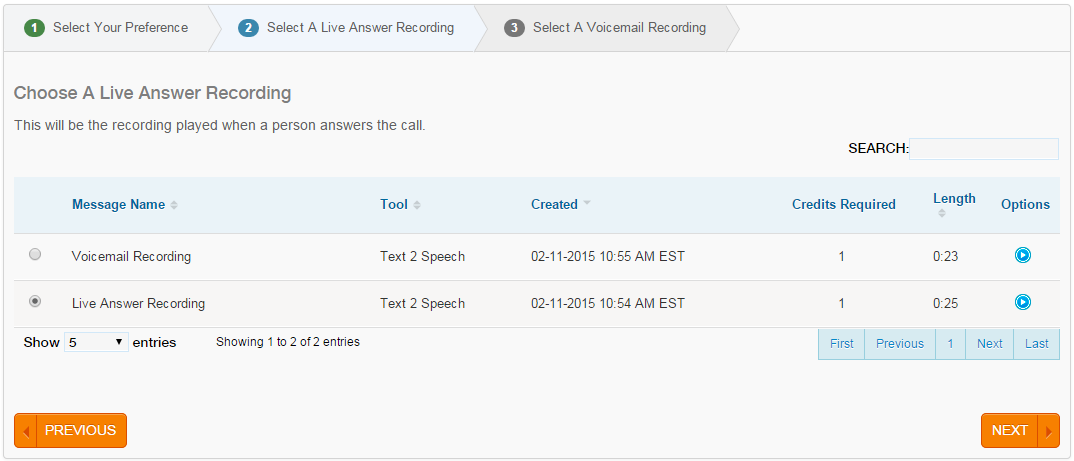 Voicemail Recording: In addition to the recording you made for a live answer, you can also create a second recording for voicemails. When you send out your voice broadcast and our AccurateAMD™ answering machine detection system detects that an answering machine has picked up, your "Voicemail Recording" will then play.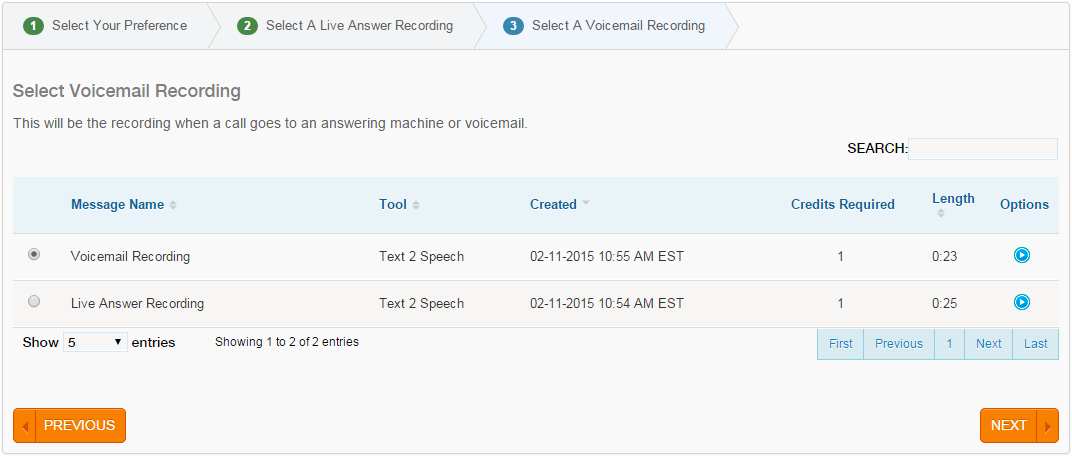 On step 6 of the setup a call process, you will be able to preview both of your recordings to make sure that the proper one has been selected for the live answer as well as the answering machine. Be sure to double-check your recordings prior to sending out the broadcasts – you don't want to send out the wrong recording to all of your recipients!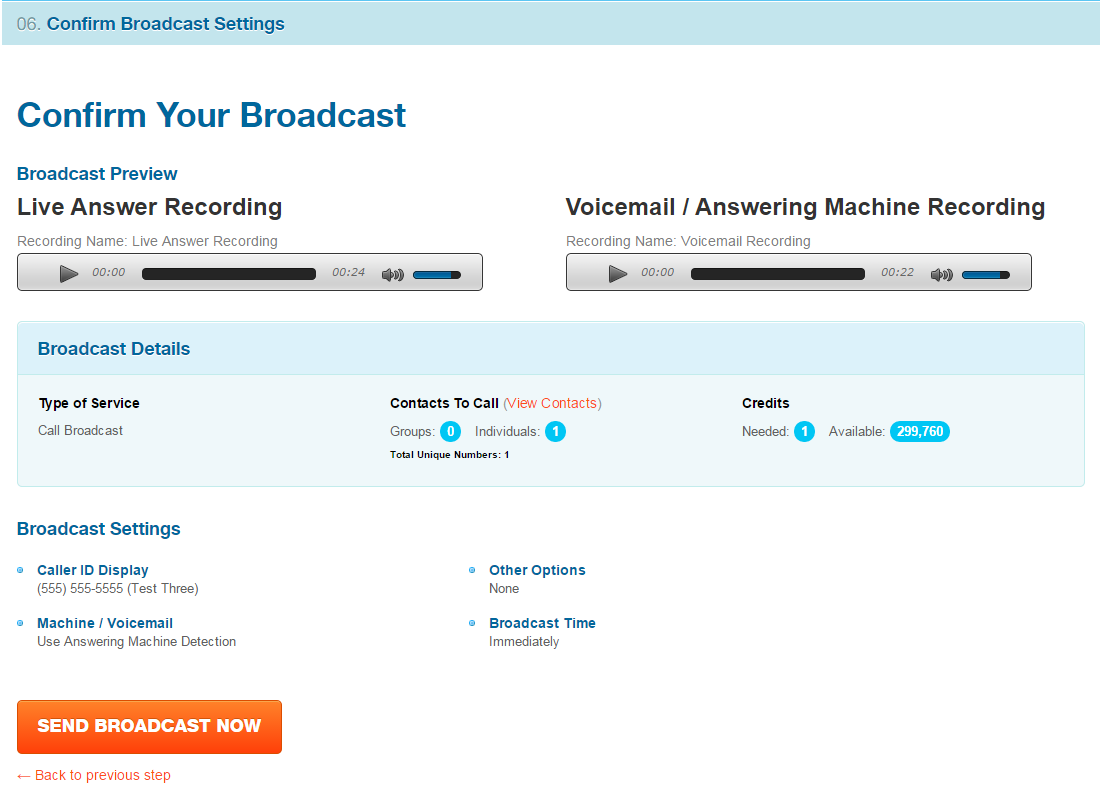 If you have any questions regarding our new voice broadcasting feature, please contact us!