Year in Review: Company Updates & Changes (2022)
Posted by Tim Smith in General Post on December 15, 2022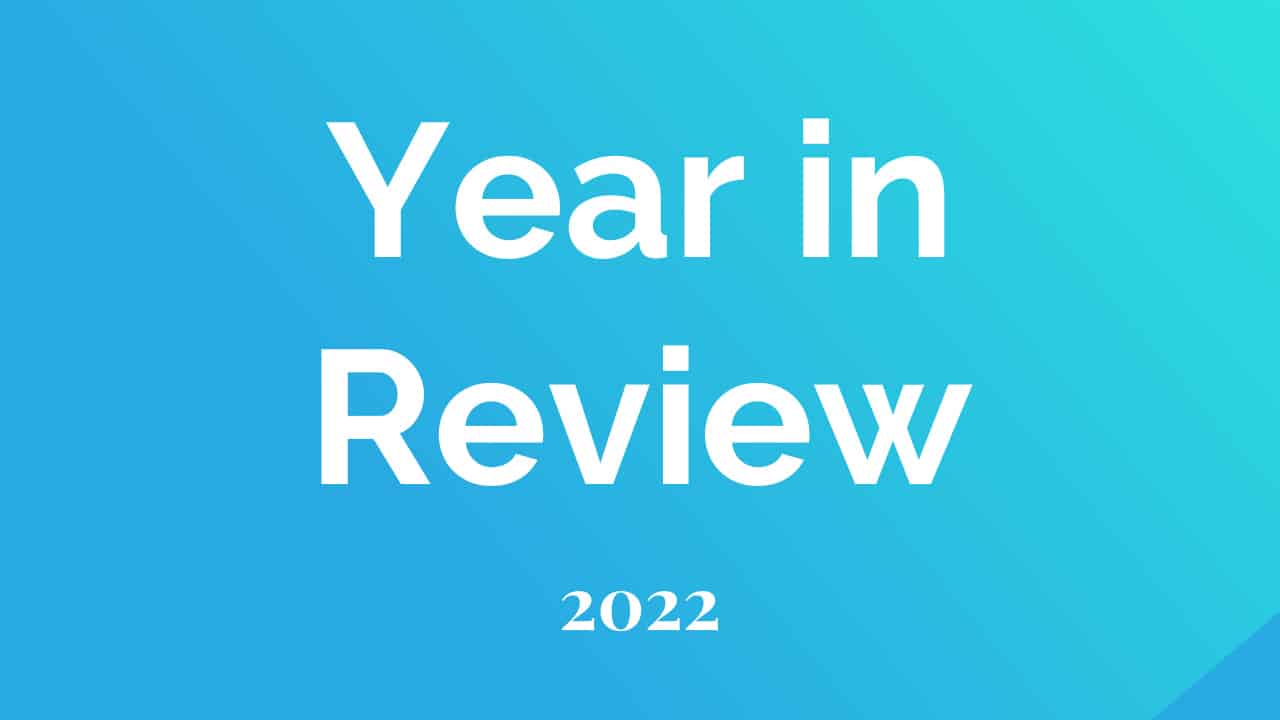 2022 has flown by and here at DialMyCalls we added a plethora of new features throughout the year. From Text Polling to Variable Messaging, we've been hard at work bringing you the features you've requested while keeping up with the latest industry changes.
DialMyCalls Feature Updates
Features are an important part of DialMyCalls as we are constantly looking for ways to improve upon our mass notification service. Below you will find some of the biggest features and updates that happened this year:
Toll-Free Number Verification
Perhaps the biggest industry change this year was the newly mandated, Toll-Free Number Verification. The good news is that we have streamlined the verification process for customers to continue to use their toll-free number to send out text messages. In an effort to make this new industry-wide mandate as painless as possible, we have also given customers the ability to register a local vanity number for free while waiting for the toll-free number verification process to complete.
Advanced Emailing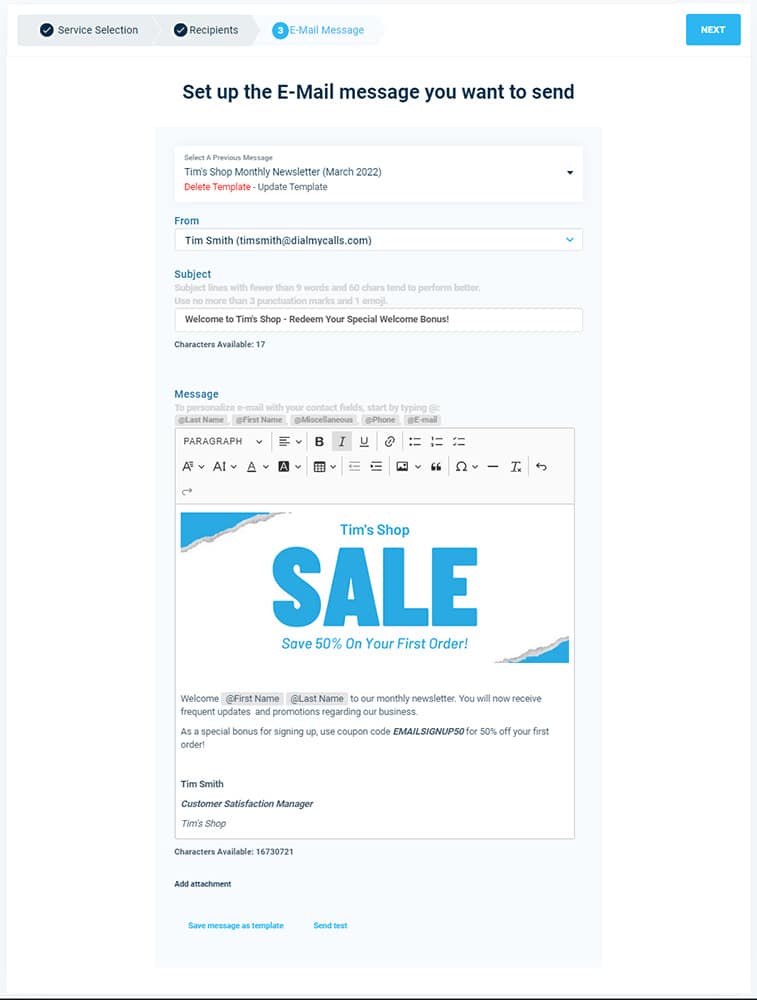 The most requested feature, Advanced Emailing, launched in 2022! In addition to our voice broadcasting and mass texting, customers can now sign up for an advanced emailing plan to send out emails to all of their contacts at once – advanced emailing does not require 10-digit phone numbers, only emails to use!
Create your own subject line, add attachments and send an email to hundreds or even thousands of contacts at once right from your DialMyCalls account!
SMS Keywords (Update)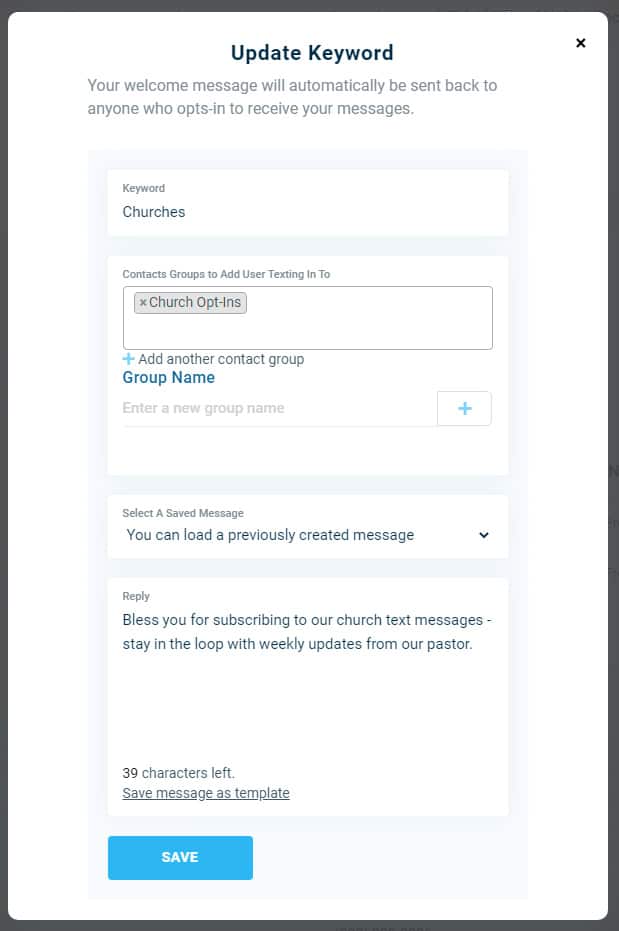 Guess what's back? SMS Keywords have returned in all of their glory and are even better than before. Utilize SMS keywords to build text-subscriber lists – keyword opt-ins will be added directly into your DialMyCalls account. You can then send out a text message to all of your opted-in contacts at once.
Text Polling Software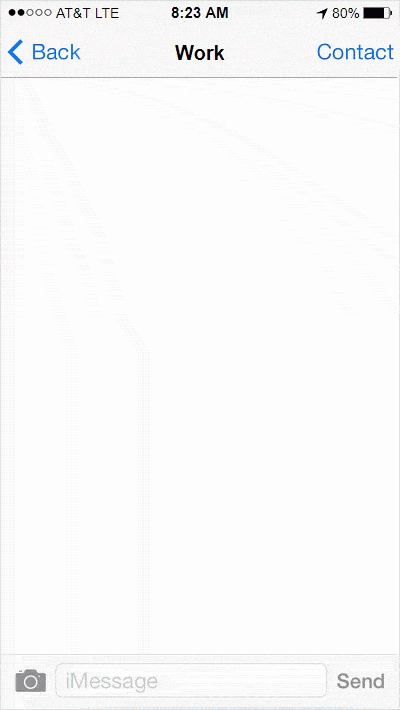 The launch of our Text Polling Software expands our already top-notch mass texting service. Customers that go to set up a text message broadcast will now see the "Create Poll" option and can choose from the following texting poll options:
Multiple Choice
Number Range
Yes/No
Variable Messaging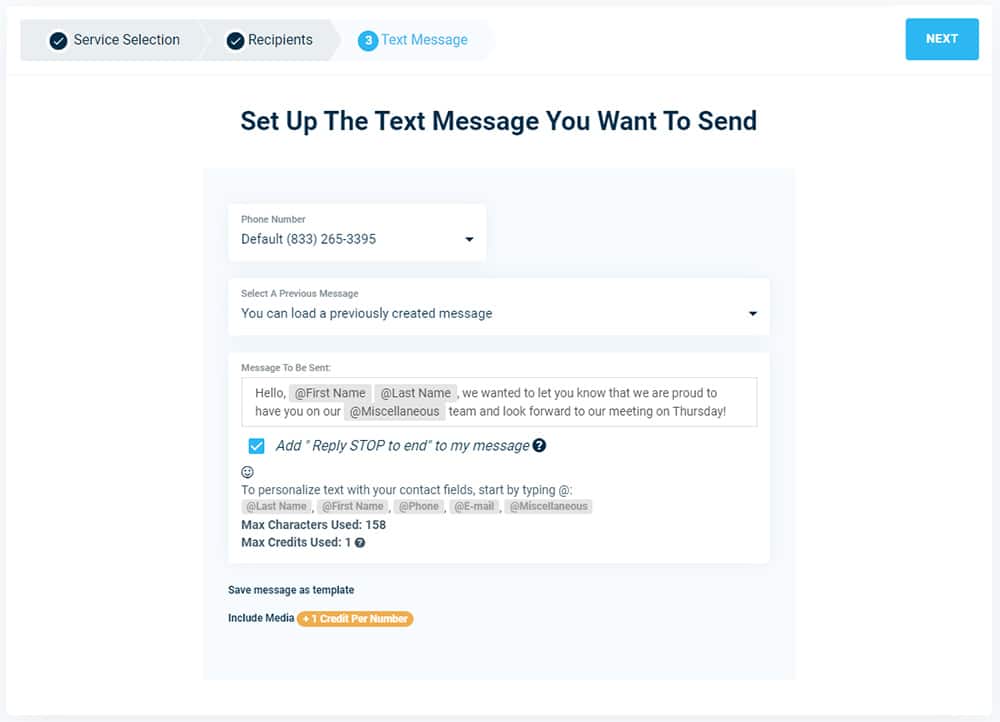 Spice up your text messages by utilizing the Variable Messaging feature that launched earlier this year. Send out personalized text messages to all of your contacts by using variables in your message. For example, type out a message and use the [First Name] variable to send out the same text to every contact, adding in their first name to make it look personal.
Chrome Extension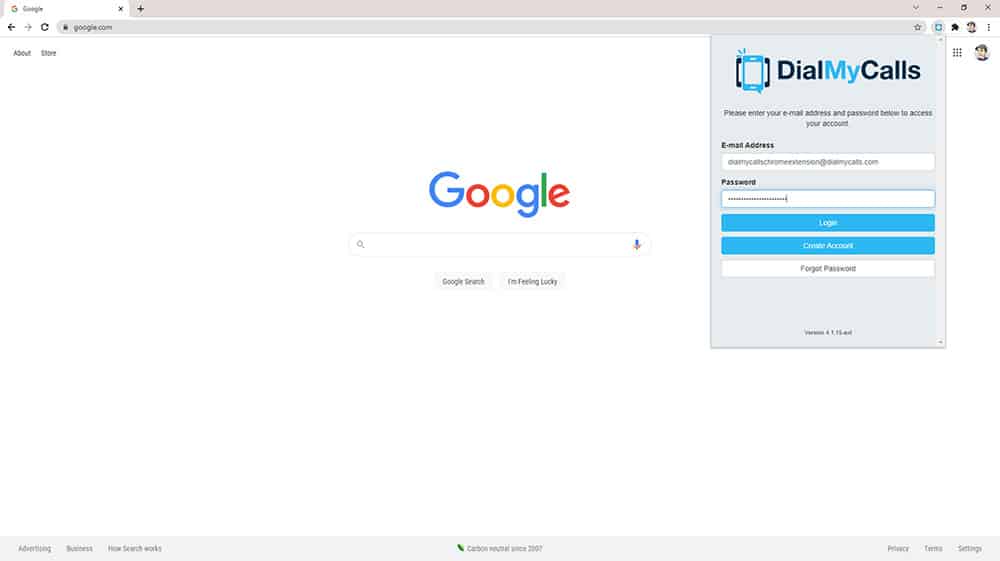 Add the power of mass texting and voice broadcasting to your Google Chrome browser. The DialMyCalls bulk SMS Chrome extension is free and allows you to use DialMyCalls right from your browser! Go to the Chrome Web Store and search for DialMyCalls to get started!
DialMyCalls Content Updates 
While features were a huge part of 2022 at DialMyCalls, we also added in some great content. Below you will find the two brand new sections that we added to help our customers learn how to use our mass texting service:
SMS Marketing Guide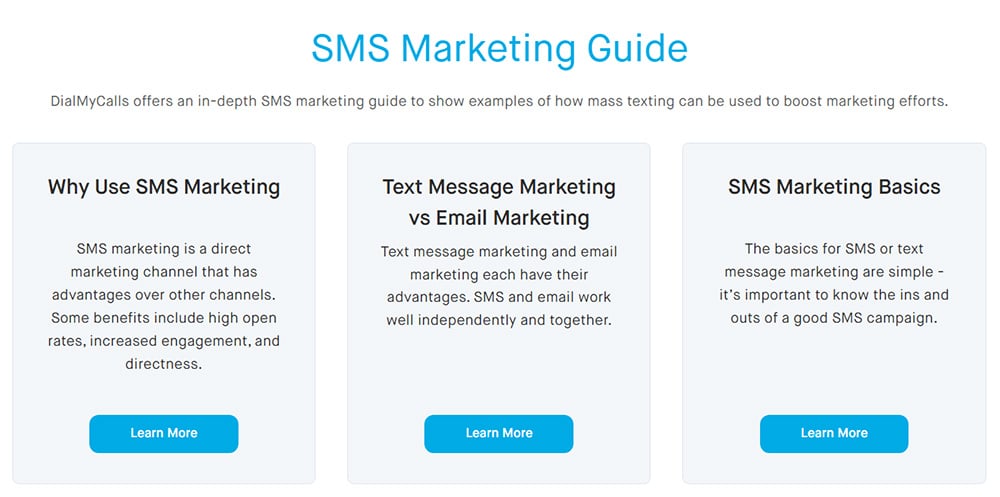 An extensive SMS marketing guide was launched in 2022 to help customers, new and old, learn how to use our mass texting platform for marketing. If you missed the initial launch, go ahead and check out the SMS marketing guide to learn all about text message marketing!
Text Message Invitations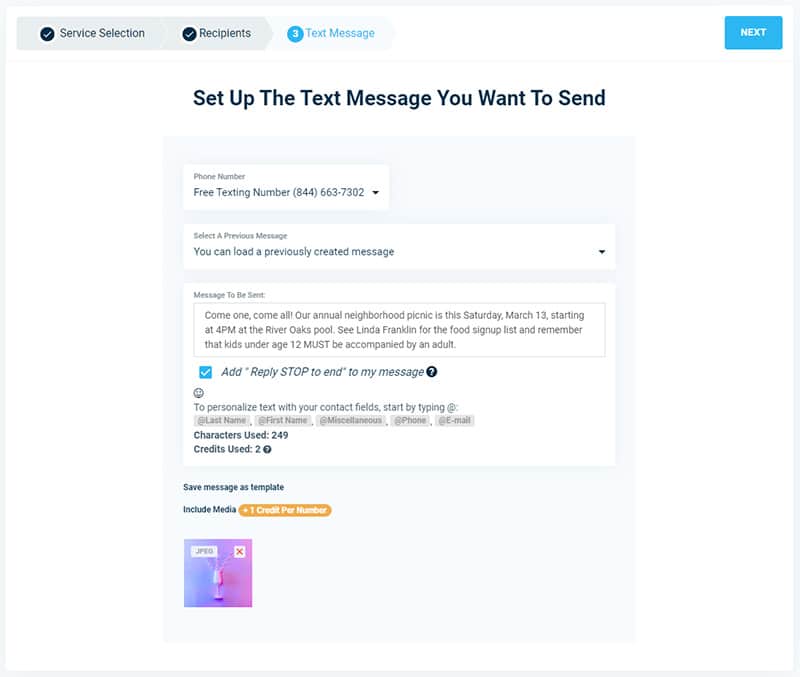 Do you still mail out invitations for your events? DialMyCalls curated a guide to sending out text message invitations. Make inviting guests to your events a breeze when you use our text message invitation platform to send out personal invites to all your guests with the click of a button.
DialMyCalls in 2023 and Beyond!
We will continue to add new features and improve DialMyCalls – look out for big changes and exciting new features in 2023!
If you have any questions about your DialMyCalls account or any of the services we offer, please feel free to contact us toll-free at 800-928-2086 or send an email to our support team at support@dialmycalls.com.