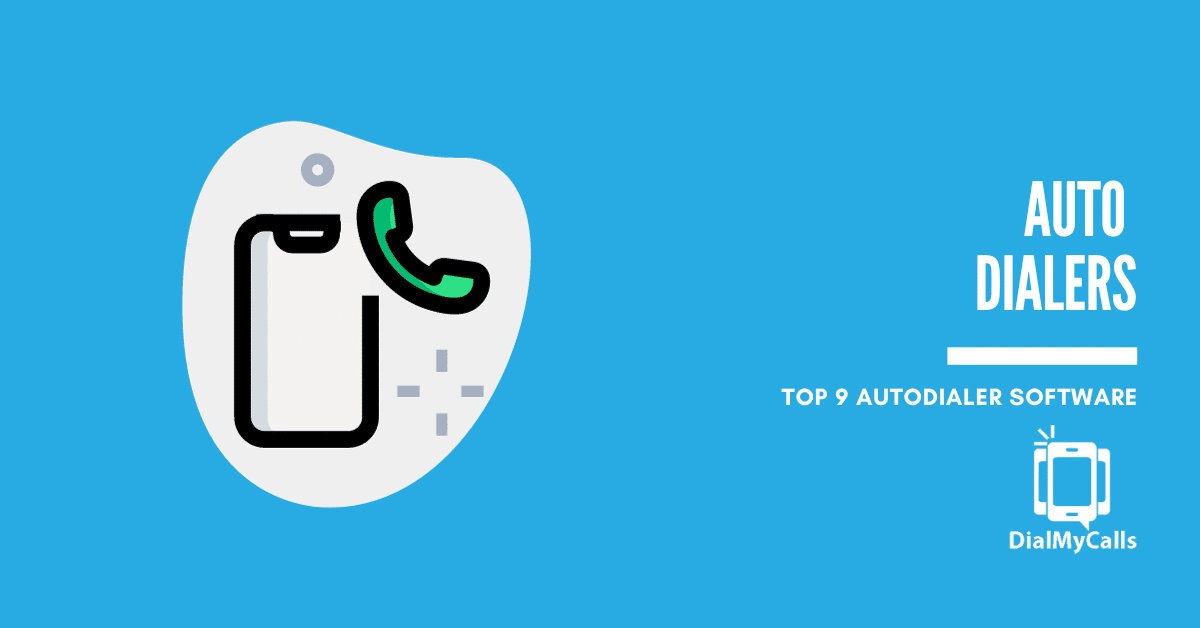 Without the right tools and processes, communicating with a large number of clients through phone calls can be rowdy and disorganized. Unfortunately, this mismanagement is fatal for customer retention and marketing and leaves room for poor customer service, especially when done manually.
Luckily, with auto dialer software, you can transform your communication efforts and ensure customer satisfaction, irrespective of your client numbers or phonebook size. Keep reading to learn more about the best autodialer software you can employ in your business, their best features, and where to use them.
Best Autodialer Software

If you're looking for software that meets all your communication needs, DialMyCalls is the one for you. A popular choice for countless companies across different industries, DialMyCalls is famous for its versatility and proficiency in many use cases.
Offering both call, text, and email services, DialMyCalls lets you communicate with several people in an instant. This way, you get improved flexibility in communication and can better target and monitor your telemarketing and reach through your preferred method.
DialMyCalls Automated Calling provides you with auto dialing and robocall services, with which you can quickly send out voice notifications and phone all your contacts. To give you a robust, versatile package, these services can be augmented with additional features that facilitate easier communication between your staff and clients.
DialMyCalls' basic plan costs an affordable $8.99 while remaining well-rounded and easy to use.
Below, we'll see a list of its best auto-dialing features and where they can come in handy for you.
Features
AccurateAMD
Conference Call Services
Live Answer Messages
Phone Tree App
Robocall Service
CRM (Customer Relationship Management) Integration
AccurateAMD
Your clients won't always be available to respond to your calls and may sometimes direct you to an answering machine. DialMyCalls' AccurateAMD provides a 98% reliable answering machine detection system that tells you which calls were actually picked. Knowing when your calls are received by a live person versus an answering machine is necessary for successful telemarketing and time management.
For example, a customer service agent can spend more time on calls with live people to generate leads compared to machine responses. Also, you can leave personalized, well-worded messages with your clients to persuade them to return your call.
Conference Call Services
Previously, we've seen how important communication is to successfully run any firm. You must constantly check in with your employees and coworkers, hear their challenges, and proffer solutions.
Using DialMyCalls' conference call service, you can easily connect with up to 200 people, make general announcements, and get real-time feedback. Its straightforward call management lets you easily schedule, start, and cancel calls as needed. Also, you can access all your communication tools from this platform and have all participants access the meeting with a call-in number and a PIN access code.
Live Answer Messages
After the AMD system does its work, you may want to have separate recordings for live answers and answering machine recordings. With this feature, you can select more personalized and interactive recordings to respond to customers when you're unavailable.
But why is this feature important? Customer engagement largely depends on your manner of response and how well you resonate with them. While more stereotypical messages may work for recordings, responding to a live person with an impersonal message will discourage further interaction.
Phone Tree App
Your team's organization determines how effective your telemarketing and customer service will be. Implementing a dedicated phone tree for your team is one way to improve order and seamlessness when there is an incoming call.
No customer wants to be put on hold for lengthy periods while making inquiries. With DialMyCalls' phone tree templates, you can quickly get calls across to the designated or responsible people, shortening your client's wait time and improving your general process.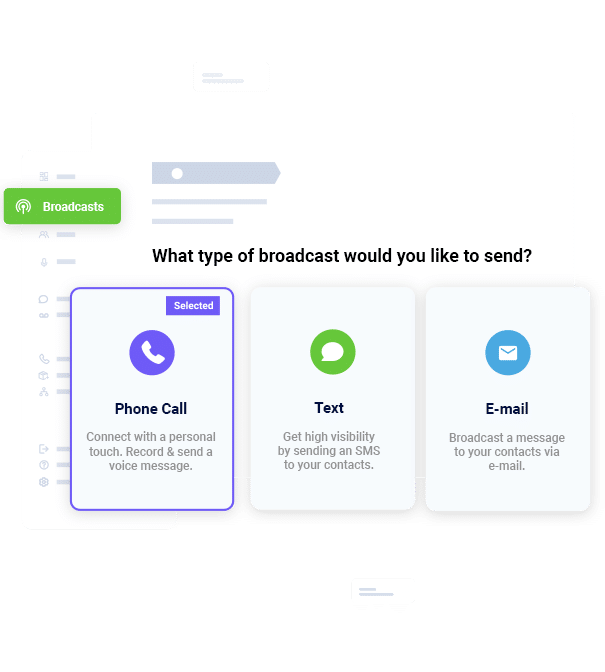 Robocall Service
Most people today dismiss robocalls and see them as unappealing, but is there any way to maximize their potential without being a disturbance to clients? DialMyCalls can help you with this challenge and show you how to use the best robocall service effectively for your industry and line of business.
With DialMyCalls, you get an extensive guide on robocalls, what they are, where you can use them, and how to use them positively. Hence, you can easily set up DialMyCalls' robocalls, use them to your advantage, and view detailed reports on each robocall you send out.
CRM Integrations
CRMs are an integral part of most businesses, as they are necessary to properly manage your customer's data and improve your connection with them. So, for better operations, your autodialer should be able to integrate with popular CRMs and other business applications.
DialMyCalls partners with platforms like Zapier, Zoho, monday.com, Salesforce, and HubSpot to give you greater functionality. With these integrations, you can easily sync your clients' data for greater communication range and access.

Juggling from one app to the other for productivity and communication can get exhausting and harder to keep track of. With Nextiva, you can communicate with clients, get feedback, and get customer analytics all in one platform.
Small businesses are still growing and require autodialer software that recognizes this sensitivity. So, Nextiva understands this need and tailors its features to specifically suit both small and large businesses. Whether you're looking for an auto attendant or call routing, Nextiva can help you out.
In addition, network downtime can be frustrating, but Nextiva's near-perfect uptime ensures that your business never halts due to poor service. Its VoIP call center equips your business with features you need to manage call flow efficiently, including call distribution and dashboard reporting.
Nextiva's Essential plan costs $25.95 monthly, but this price depends on the number of users.
Features
Call Center
Voice Analytics
Service Tools
Automation

Used by several reputable industries, including Vodafone, Genesys is one of the leaders in customer experience and phone engagement. Its call center is equipped to assist businesses of all magnitudes and ensure a smooth call process for you and your customers.
Its Interactive Voice Response (IVR) service keeps your customers engaged and answers questions that don't need live support. With this feature, you can ensure your customers can always access your support, even when you're not available.
Together with the power of modern AI and automation, Genesys offers you detailed reports and thorough insights on your calls and customer reach. Moreover, its Workforce Engagement Management (WEM) feature ensures that your employees' work process is simple and interactive.
Genesys Cloud CX1 costs $75 monthly with options for additional AI enhancements.
Features
Contact Center Software
Workforce Engagement
AI and Automation
Integrations

Every aspect of your business should be profitable in order to compete, and your call process is one way to make income. Besides customer service, your phone agents should also close deals, and they need a good software dialer to enhance their efforts.
PhoneBurner promises to be an excellent tool for this scenario, offering up to 4x more closed deals if used correctly. With this software, you can call 60-80 contacts per hour without per-minute fees or network interruptions. To improve your work process, it has over 150 integrations, including Zoom, HubSpot, and Zapier.
PhoneBurner also provides automation and omnichannel reach to allow you to combine the advantages of phone, email, and SMS in marketing. Moreover, its detailed reports give you a direct insight into all your call agents, their logs, and even call recordings. This way, you can closely monitor your business and ensure your autodialer is used to its maximum capacity.
PhoneBurner costs $149 per month and charges no setup fees. You can also request a free trial; however, note that this software only permits calls to the US and Canada.
Features
Power Dialer
Branded Caller ID
Remote Dialing
Workflow Automation
Lead Distribution

Named a leader in Contact Center as a Service (CCaaS), Five9 offers reliable cloud-based contact centers for businesses of all sizes. By basing your call center in the cloud, you can experience smoother upgrades, less expense, and improved flexibility. In fact, a Total Economic Impact (TEI) study commissioned by Five9 revealed a 213% potential return on investment (ROI).
Five9 offers easy migration to their software in as low as 90 days, with case studies on their website to help you make your decision. Also, its Blended Call Center gives you inbound and outbound dialers and integrations in one interface, eliminating the need to continually log in and out.
Of course, this software provides all the reports and analytics you need to monitor your business, including employee performance and call interactions. Its gamification feature ensures your employees and agents have a fun, interactive interface to work with to help them reach your performance metrics and goals. To see how these features will work for you, request a demo or contact their sales team.
Features
Intelligent Virtual Agent
Workflow Automation
CRM Integrations
Reporting and Analytics
Gamification and Interactive Environment

Although numerous dialer systems are robust, most people shy away due to installation complications and poor onboarding processes. However, Kixie provides live call coaching to help your agents quickly master the software.
Meanwhile, missed calls are a common cause of drawbacks in lead conversion and customer service. Kixie prevents this by incorporating a multi-device simultaneous ring feature that ensures you get your customer's call wherever you are. Additionally, its power dialer extension lets you quickly call or text any number on any web page.
Its 25+ integrations ensure that your work and phone call process is easy, seamless, and fast, irrespective of your preferred platforms. As a certified partner with software like HubSpot and Salesforce, you can make calls right from any of these platforms without stress.
Kixie offers a 7-day free trial, but you'll need to contact their sales team for further pricing information.
Features
Click-to-call/Click-to-text
IVR Auto Attendant
Live Call Board
Analytics and Reporting
Voice and SMS Automation

With modern technology and globalization, distance and geographical location shouldn't be a barrier for your business. RingCentral gives you as much reach as you need, with its presence in 46 countries and 11+ third-party compliant certifications. These include General Data Protection Regulation (GDPR) and Health Insurance Portability and Accountability Act (HIPAA). Trusted by notable companies like Toyota and Lufthansa, this software is specially crafted for business communication needs.
Its cloud-based phone system and AI-powered contact center solutions like RingCX ensure your business communication has intelligent digital backing. Also, RingCentral lets you harness the power of AI for everyday video conferencing and sales.
Its integrations are also top-notch, as this software partners with giants like Microsoft and Google. No matter your industry or business size, RingCentral can work suitably for you.
The software's Core plan costs $30 monthly, but this price is subject to the number of users. You can also add extra features to your plan at specified prices.
Features
Cloud Phone System
Team Messaging
Video Meetings
Workforce Engagement Management
Push-to-talk

Besides business, there are several other ways you can use a good auto dialler software. CallHub ensures that irrespective of your requirements, you can successfully reach and engage your audience and shows you various ways you can use their software in your industry. Whether you're organizing a political campaign, running a business, or a non-profit, CallHub's versatility will be invaluable to you.
Its cloud call center offers you unlimited agent seats at no cost while giving you a full range of its various dialer options. In addition, to protect your clients' data, this software is data privacy compliant with System and Organization Controls Type 2 (SOC2) and GDPR. It also integrates with all CRMs to give you ease and enhanced functionality, no matter the platform you're working with.
CallHub offers you a free trial, but subsequent use of its Call Center costs $0.069 per minute for outgoing calls and $0.062 per minute for incoming calls.
Features
CRM Integrations
Workflows
Automated Phone Call System
Autodialer
Phone Number Verification

Your setup procedure shouldn't be complicated, and DialFire makes sure of that. With this software, you can transform your regular browser into your call center in only three minutes. In addition to its ease of use, it is notably affordable and customizable, allowing you to arrange your agent screen, update contact data, and build campaigns.
Additionally, DialFire provides thorough reports to give you campaign insights and comes prepackaged with VoIP integration and templates for you. It also offers free credits to let you try out its software and supports sub-contracting of its call centers.
DialFire offers several packages, but its Basic plan costs $15 monthly. Depending on your desired features, you can also make additions at additional affordable fees.
Features
Call Blending
Do-not-call List Support
Real-time Analytics
Integrations
Call Monitoring and Recording
How to Know the Best Autodialer for You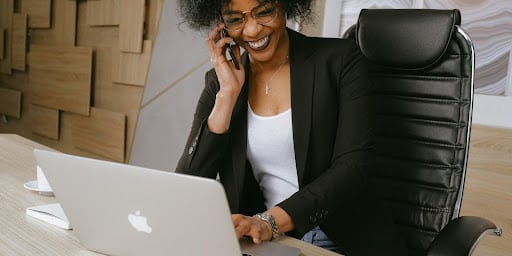 There are several auto-dialing software on the market today, and knowing which works best for you is important to improve communication and engagement. Without understanding how to choose the best option for you, you stand the risk of spending your money without getting the desired results.
Here, we'll discuss six steps you should take in your selection process to know the best autodialer for you.
1. Understand Your Goals
Why do you need an autodialer? What do you hope to achieve with a working auto-dialing system? As businesses and industries differ, so do their needs and requirements. So, while you may want to improve your lead generation or call reminder system, someone else may want better customer service.
Every autodialer has their best-case scenario, and you'll need to consider this before making a choice. As such, ensure your potential autodialer is ideal for your use case and goals.
2. Type of Call
After identifying the goals you want to meet, the next step is to figure out what type of call you need to meet those goals. Autodialers offer several types of calls, including IVR, predictive dialing, power dialing, and progressive dialing. Naturally, autodialers specialize in their respective call type, meaning where one autodialer may excel at IVR, another may be better at power dialing.
So, the type of call you choose will depend on your use case and the goal you want to achieve. This will, in turn, influence the autodialer you choose to go along with. For example, if you want improved customer service, choose auto-dialing software with exceptional IVR service.
3. Scalability and Ease of Use
How large is your current operation or business? Autodialers may be specifically tailored for small or large businesses, especially if you're purchasing software as opposed to enlisting cloud service.
Using software with poor scalability will make you run into problems when your business eventually expands. So, ensure you make inquiries from the sales team and request live demos to confirm that the dialing software can support your business irrespective of its size.
Furthermore, look out for its setup procedure and onboarding process. Remember, you're going to have to train any call agents and employees on using this software. A difficult, complex software will not only discourage use but will cause complications whenever you need an upgrade.
4. Functionality
Automated dialing may be your major requirement, but there are several other features you need to look out for. Purchasing software that lacks these features and functionality will lead to poor efficiency and an imbalance in customer experience and general operations.
First, check that your software is compliant with the data privacy laws in your area. Any software that deals with clients' data must be secure to protect your business from privacy breaches. Additionally, look out for the autodialer's available integrations and ensure that it can work seamlessly with the major platforms and applications you already work with.
Furthermore, consider additional features like automation and AI, analytics, and efficiency with other modes of communication like SMS and email.
5. Cost
While value doesn't usually come cheap, staying within your budget is crucial when purchasing an autodialer. Overly spending on an autodialer without justification and channeling resources to other aspects of your business is likely to cause more problems than solutions for you. So, evaluate the cost of your potential software and ensure it's suitable for your business' budget while aligning with your needs.
6. Testing and Reviews
Finally, test your software to ensure its suitability for your business. Besides your opinion, you must also get the views of your coworkers, agents, and, if possible, a select number of clients. Repeatedly iterate your software with your business, request feedback, and if your feedback is mostly negative, then consider opting for another autodialer.
| Platform | Ease of Use | Customer Support | Other Features | Pricing | Score |
| --- | --- | --- | --- | --- | --- |
| DialMyCalls | 4.8 | 4.7 | 4.7 | 4.7 | 4.7 |
| PhoneBurner | 4.7 | 4.8 | 4.6 | 4.7 | 4.7 |
| DialFire | 4.7 | 4.9 | 4.5 | 4.8 | 4.7 |
| Kixie | 4.7 | 4.7 | 4.7 | 4.6 | 4.6 |
| Nextiva | 4.3 | 4.3 | 4.3 | 4.3 | 4.3 |
| Five9 | 4.3 | 4.3 | 4.1 | 4.1 | 4.2 |
| Genesys | 4.4 | 4.0 | 4.2 | 4.1 | 4.1 |
| RingCentral | 4.2 | 4.0 | 4.3 | 4.1 | 4.1 |
| CallHub | 4.1 | 4.0 | 4.2 | 4.3 | 4.1 |
All ratings above are from Capterra.com.
Are Autodialers Legal?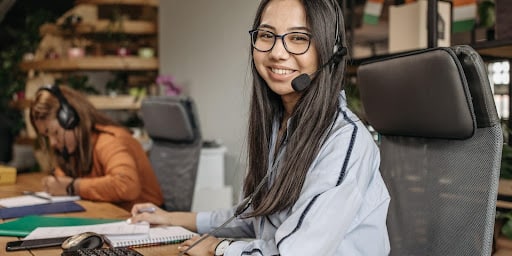 Yes, autodialers are legal. However, they must be used in strict compliance with the telemarketing and data privacy laws and regulations in your area of practice. These rules vary depending on location, so you must be well-versed and read up on compliance resources before investing in autodialers to avoid legal concerns and fines.
For example, many laws frown on manipulating or bypassing Do-not-call lists and illegal use of robocall services. Examples of some notable laws include Telephone Consumer Protection Act (TCPA) and GDPR.
Setup Your Autodialer System Today
With modern technology and phone services, increasing your reach to boost your business or operation has never been easier. Where manual dialing causes poor engagement and disorganization among your call agents, using the best autodialer software like DialMyCalls can optimize and strengthen your phone operations.
Sign up with DialMyCalls and transform your client engagement and phone call system today.